Social CEOs: Nominate your charity's digital leaders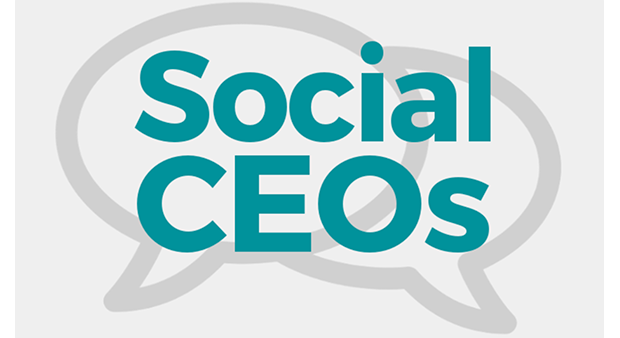 Working in digital can be a lonely old job.
Often you're the only person in your organisation who is doing, or even understands this kind of work.
Things like fighting for extra resource can be a huge challenge. You really care about the charity you work for, and it can be so disheartening when your ideas for how it can improve fall on deaf ears.
Sometimes the only thing that helps is hearing that your peers at other charities are struggling with the same problems you face. And while that can be reassuring, what you really want to hear about is how people have overcome those challenges.
What we've done
That's what we want to achieve with Social CEOs 2017 in association with JustGiving this year.
As well as making great examples of the best charity CEOs on social media, here are two types of people I want you to tell us about.
Digital leaders
We want to hear about someone in your organisation (or outside it) who has made a real difference to digital at their organisation.
They can be a head of their team, or above. They might have:
shown the rest of the charity what digital can do

increased the reach of your charity through better use of digital channels

been someone from another charity that inspires you to do more at yours.
Tell us who you get your day-to-day inspiration from.
Digital bosses
We also want to hear about the big bosses who get digital, and want to help their whole organisation do likewise.
They can be the CEO of any size of charity. Maybe they have:
invested in digital training for the organisation

encouraged their team to explore the possibilities of digital

started a digital transformation programme at the charity.
Tell us which CEOs really get why digital matters.
If you think these things, you should nominate
We often hear the following things from people who decide not to nominate someone. If you're thinking them too, you should definitely nominate now.
My charity is too small
Charity size isn't relevant – tonnes of previous winners are from smaller charities.
My nominee would never win
If you're even thinking about nominating them, that means they've done something to deserve an award. Nominate them to give them a chance!
I haven't got time to nominate
It can take as little as 5 minutes. The judges aren't looking for reams and reams of text – just a couple of paragraphs on what you like about them.
Ultimately, we want to bring a group of people together who can act as inspiration to anyone in a charity digital team that feels that sense of isolation.
We want to highlight people working at charities large and small who are overcoming the challenges that so many people face, and can make us all feel like change is really possible.
Your nominee can help with that. Nominations close on Friday, so nominate them today.
Get inspiration in your inbox!
Don't miss out on digital fundraising tips, tools and trends.
Matt Collins is managing director at digital marketing agency, Platypus Digital, and tweets @charitychap