Social charity of the month: Beating Bowel Cancer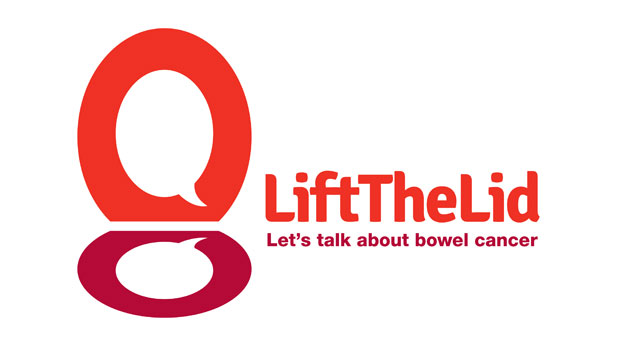 Beating Bowel Cancer is a national charity for those affected by bowel cancer and is dedicated to raising awareness of the symptoms. This April they launched Lift the Lid, a campaign to get people talking about bowel cancer. Elspeth McAusland, head of communications, tells us how they used social media to spread the word.
What was the purpose of the Lift the Lid campaign?
Sadly bowel cancer is still a taboo subject, so our Lift the Lid campaign is all about helping to break down those barriers and encouraging people to start a conversation about the condition.
We often say how bowel cancer is where breast cancer was 20 years ago when no one would talk about it. Now people talk much more openly about issues like breast and prostate cancer, yet people don't want to talk about bowels, bottoms and poo! Bowel cancer is the second biggest cancer killer, yet how often have you talked about it to family or friends?
It's very treatable if caught early, so Lift the Lid is about challenging people to start a conversation and help raise awareness. We launched the campaign to coincide with Bowel Cancer Awareness Month in April, and we decided to hold our first ever Lift the Lid Day where we challenged people to have as many conversations as possible in one day.
How instrumental was social media to the campaign?
Every charity has seen the fantastic response to campaigns like #nomakeupselfie and #FindMike. Social media is vital, particularly for a charity our size which doesn't have budgets for marketing, and it played a key role in the campaign.
We're lucky to have passionate supporters who recognise the importance of raising awareness and the power of social media, so we just needed to give them the tools to help us spread the word.
We used social media alongside a media relations campaign, helping support patients and families to tell their stories. We also worked on a hard-hitting news story for Lift the Lid Day to help drive traffic.
How did you encourage people to talk about the campaign on social media?
One of our calls to action throughout the campaign was to encourage our supporters to spread the word on social media to their own followers, including sharing our set of images and infographics, as well as asking people to post on our online message wall.
Our message wall allowed people to leave their own supportive comment, alongside a photo, and the wall really helped to visualise the community all united to help break down the taboo.
Every day during April we highlighted a different supporter and their experience of the disease through our social networks, which encouraged others to open up and got people talking to each other.
What was the response to the campaign?
We've seen a fantastic response to the campaign. People really understood the concept and what we were trying to achieve. It took on a life of its own on social media, and with little direction from us, people were Lifting the Lid in their own way.
We encouraged people to put up posters in their community, talk to colleagues at work about symptoms or simply have a chat with an older relative to encourage them to take part in screening.
We had key influencers, stakeholders, celebrities and politicians get involved, including the Secretary of State for Health, Jeremy Hunt, who tweeted his support and posted on our message wall.
What kind of impact did the campaign have?
We had a 70% increase in social media interactions during April compared to the same time last year. We've never seen a reaction on this scale before. We're a small team with one member of staff working on all our social media.
We also had a 35% increase in traffic to our website, so over 80,000 unique visitors during the month.
The nurses on our helpline took almost 350 calls and emails, plus almost 600 people posted on the message wall and many of them were new to the charity.
Through our awareness and fundraising activities we believe more than 150,000 conversations were had during the month, helping us to Lift the Lid on bowel cancer. But it doesn't end here as we're now working on evolving Lift the Lid and what's next for the campaign.
Follow @bowelcancer and visit Beating Bowel Cancer's website at beatingbowelcancer.org

If you're interested in guest blogging for us, drop us a line at blog@justgiving.com

Get inspiration in your inbox!
Don't miss out on digital fundraising tips, tools and trends.
Elspeth is head of communications at Beating Bowel Cancer, a UK charity which works to support all those affected by bowel cancer, as well as improving awareness of the condition and promoting early diagnosis.