Social charity of the month: Positive East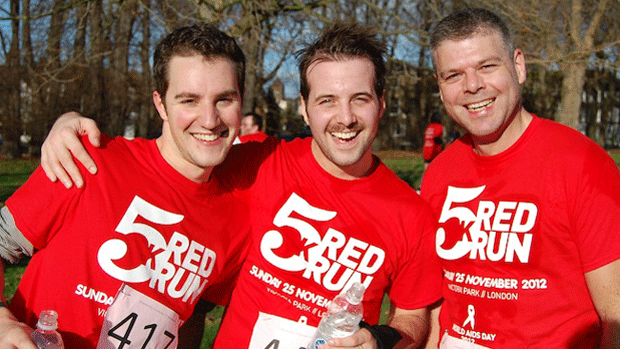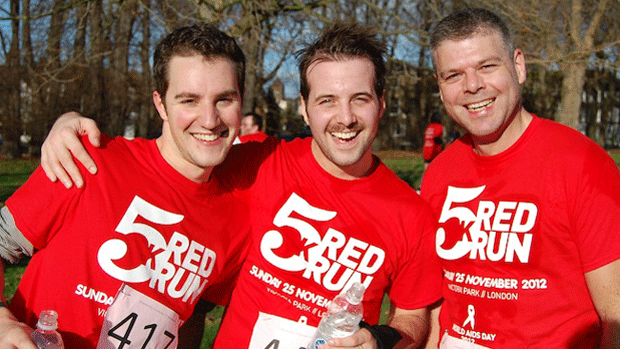 Welcome to our very first social charity of the month feature! Each month we'll be picking a charity that uses social media in an inspiring and innovative way.
October's social charity of the month is East London-based charity Positive East, who offer help and advice to people living with HIV. The charity's key event is its 5k Red Run, an annual event that takes place in London's Victoria Park. This year's run is happening on Sunday 1st December to coincide with World AIDS Day.
In previous years the charity has really made the most of social media to promote the 5K Red Run, using it to publicise the event, get people signed up and to engage with runners. As their promotion of this year's event gets underway, we spoke to Melissa Cubbon, fundraising officer at Positive East, to ask how they use social media.
How does Positive East promote the 5k Red Run on its social media channels?
We have a dedicated Twitter account @5kRedRun. By creating a separate account for the event, we're able to target more relevant content about the run to our followers.
Like our HIV services, we value personal journeys, so the 5k Red Run Twitter content is for the runner's journey from sign up to crossing the finish line. The content focuses on HIV information, guidance for registration, training tips for all levels, fundraising ideas and logistics and, very importantly, thanking everyone for their efforts. We also have a 5k Red Run Facebook event where runners leave enthusiastic (and sometimes competitive!) messages once they've signed up.
However, the trick lies in cross-promoting the 5K Red Run and World AIDS Day via Positive East's main social outlets – Positive East's Twitter, HIV+ Gay Men's Twitter and Positive East Facebook page – giving an additional reach of 3,000 followers. We promote the 5k Red Run social media channels on all of our event publicity and we also update our online profiles with 5k Red Run branding, which is the banner on our Facebook page.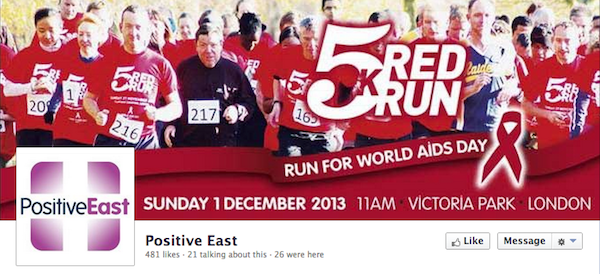 How effective is social media when promoting the event and how does it compare to other methods of communication?
Over 25% of the 5k Red Run website traffic is generated by social media, so it's really effective for directing people to more information about the event.
However, for last year's registration, only 4% of runners said they were referred by social media. The top referrals were word of mouth (33%), other (26%) and Google (20%). Thanks to a Google AdWords charity grant, adverts for 5k Red Run were seen over 160,000 times, ordinarily costing over £1,000.
Event feedback shows that 80% of registrants were aware of the 5k Red Run presence on social media, so although it may not be most effective point of referral, it's a very valuable communication tool for engaging runners leading up to the event – 87% of runners said they found it useful.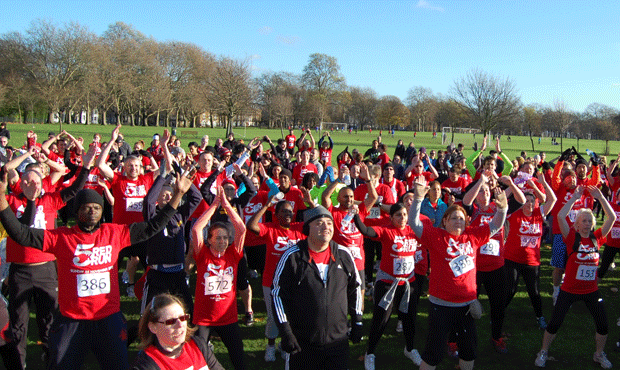 How do you engage with runners on social media?
We make an effort to welcome our new followers and use retweets and Facebook shout-outs to show how much we appreciate their support. It's a simple way to start building a relationship with your supporters and they really appreciate it.
We also want to engage our followers beyond the event with broader HIV issues and news, so we follow and retweet other organisations in the sector.
How does your charity use social media to promote your events? Share your story below or contact us at wemakegivingsocial@justgiving.com and you could be our next social charity of the month!
Get inspiration in your inbox!
Don't miss out on digital fundraising tips, tools and trends.