Statistic round up: contactless payments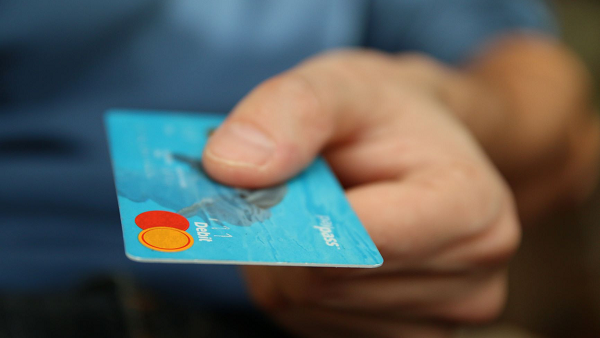 After hearing that 75% of charities believe that contactless donations have the potential to positively impact income, we decided to take a closer look at the current payment trends. We've scoured the internet for the latest facts and figures, putting together the following contactless round up below.
2 in 5 people are making payments using contactless technology
Any initial concerns that consumers had about making payments without using their pin appear to have subsided as contactless payments rose by 31% in 2018. This accounts for 7.4 billion payments and means that currently 2 in 5 people are making payments using some form of contactless technology.
Contactless cards accounted for 19% of all 2018 payments
One of the main factors in contactless payments increasing is the continued roll-out of contactless cards. There were nearly 124 million contactless cards in circulation last year and it's believed that all bank-issued payment terminals will have contactless functionality by 2020.
The most popular location for using contactless is the supermarket, with nearly 40% of all contactless payments happening here. This is a particularly relevant insight for those charities that regularly hold supermarket collections.
Under 34's are the most likely to use contactless
In 2018, 83% of 25-34 used contactless payments in supermarkets. This was the highest percentage of any age group. Charities also reported that they've seen a decline in 16-24-year olds giving in cash.
This doesn't mean it's only younger generations using innovative payment methods. At least 60% of all age groups have tried contactless and one in ten UK adults now prefer to be cashless.
26% of charities have seen a decrease in cash donations
Reported in the Status of UK Fundraising Report 2019, 26% of charities have seen cash donations decrease over the past three years. This number is likely to only increase as 34% of people anticipate that the UK will be fully cashless within the next 20 years.
54% of the public also believe that having contactless options would make it easier to donate to charity. Current donors also agree with twice as many seeing the move to contactless as a benefit compared to those who dislike the idea.
Many charities feel unprepared for contactless giving
Consumer and donor behaviour go hand in hand, and it's undeniable that contactless payments are growing at a rapid rate. Despite this, nearly half of charities don't feel prepared to begin using contactless, so earlier this year, JustGiving partnered with LibertyPay, a payment solutions company specialising in contactless giving, to help.
Charities can now buy, rent or hire Contactless Donation Boxes from LibertyPay which automatically link to their existing JustGiving account. All the donations get logged in your JustGiving reports and are paid straight into your bank account as part of your regular donation payments from JustGiving.
It's quick and easy to set-up – thanks to our partnership with Liberty Pay, charities don't need to take on the lengthy process of becoming a payment merchant as JustGiving is already one. That means you receive and track your funds within your JustGiving account and you can be up and running as soon as your Contactless Donation Box is delivered. Read answers to some common questions about how contactless donations work on JustGiving.
If these statistics have made you feel that it's time to embrace contactless, then you can find out more information on having your own Contactless Donation Box by completing Liberty Pay's short enquiry form.
Get inspiration in your inbox!
Don't miss out on digital fundraising tips, tools and trends.
Toni Gregory is a Content Marketing Specialist and B2B copywriter.