Supporter comms – opt in or opt out?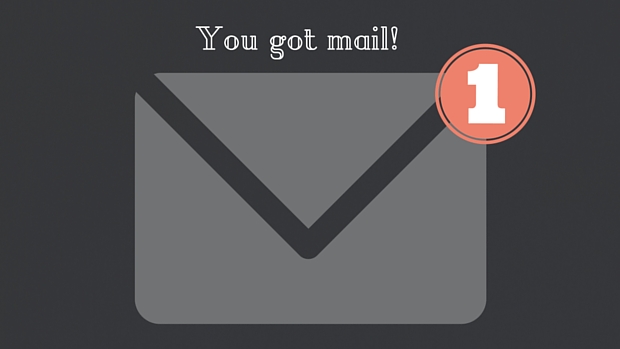 Was anyone else impressed by the RNLI's announcement last week that they are willing to sacrifice £36 million of income over the next five years in order to ensure they are only communicating to supporters who have explicitly opted in?
It's a bold move.
We are all hearing that the charity sector has "bombarded" the UK public with too many financial asks and the RNLI is explicitly responding to this criticism.
We've tricked donors into supporting us
I can see how this criticism has arisen. My first charity job was in the Supporter Care team of a medium-sized organisation. I vividly remember my confusion when my manager explained to me that we didn't want to remind supporters too often that they had a Direct Debit set up to support us in case they cancelled. She was teaching me not to tell people they were donating, as she knew that they might not want to be. "We've tricked them into giving; let's not make them realise what we have done."
Is the RNLI doing enough?
The RNLI's bold move suggests that it is breaking away from similar behaviour. The charity is willing to sacrifice some of its mission delivery in the short-term in order to ensure that it maintains an honest and sustainable relationship with its supporters. I admire what the RNLI is trying to do but am concerned that, if they act alone, it will not stop the UK public feeling "bombarded". The positive behaviour of the RNLI will not stop hundreds of other organisations contacting people who have not explicitly opted-in to the communication.
We need Kevin Costner
Do you remember that scene from The Bodyguard where Kevin Costner picks up Whitney Houston in his arms and carries her safely away from the crowd? That is what I believe is needed for those individuals who are feeling overwhelmed by the number of financial asks they are receiving from charities. They need a metaphorical "bodyguard" to protect them from the crowds of charities who are after them.
What has this got to do with email?
Following Sir Stuart Etherington's fundraising review, every tried and tested communication channel appears to be under heavy scrutiny… apart from email. I can count on one hand the number of times email has been mentioned as a communication channel that frustrates charity supporters. That is because email is unique.
Email is one of the few channels that our supporters know how to instantly opt-out of. If they don't like what you send, they can act upon it. They can unsubscribe.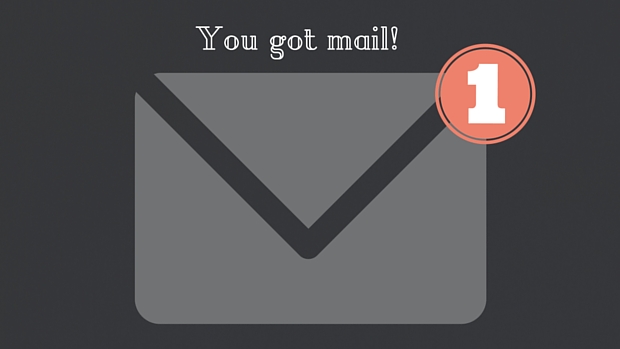 Email has multiple "bodyguards"
Email isn't just great because of the unsubscribe option. Email is the only communication channel that I am aware of through which someone else filters what we receive before it arrives. The email market is full of "bodyguards" who are there to protect us.
Imagine your postman flicking through your letters and deciding which ones you really wanted to receive and categorising them before posting them through your letterbox. That's what email providers, like Hotmail and Gmail, do on a daily basis. Your email "postman" will go as far as leaving some of your mail in a bin by your door, which they will regularly empty for you, rather than posting them directly through your letterbox – they call this bin "spam". You can have a look in your spam folder if you want to but most of us don't; we trust our "posties".
Email providers are becoming so focused on making sure that we are happy with what is posted through our email "letter boxes" that they are starting to personalise the experience based on individual inbox behaviour. They are watching whether you open emails, read them, unsubscribe from them or put them straight in the bin. They are silently asking for your feedback and they are listening and responding daily. What lands in one person's inbox might be directed to someone else's spam because our email service providers know what we like and what we don't. Charities can learn from this and use it to their advantage. We can create stand out communications that our supporters love receiving if we learn from every mistake.
Email providers work hard to carry you away from the crowd if they are concerned that you are at risk of being overwhelmed by the amount of content you are receiving.
Email allows us to learn more every day
I am lucky enough to work for an organisation that employs a full-time "deliverability expert". Her job is to stay in constant dialogue with the likes of Gmail and Hotmail as well as listening to the thoughts and feelings of the people who receive our emails to ensure that we are never categorised as "spam". She is focused on ensuring we send emails that people want to open and read to people who want to read them. Every day we learn more about what people want and expect from us and we are able to act accordingly. We know that if we don't respond in the right way, our emails simply will simply not be delivered to people's inboxes. We won't bombard people because their bodyguards won't let us; their digital postmen will bin our mail.
That is why I love email. It is also why I think that it is an under-utilised communication channel for charities that are looking to build up honest, long-term relationships with their donors. The risks are a lot smaller, the feedback is faster and we can apply what we learn every single day.
Need training and support? Sign up for one of our free webinars.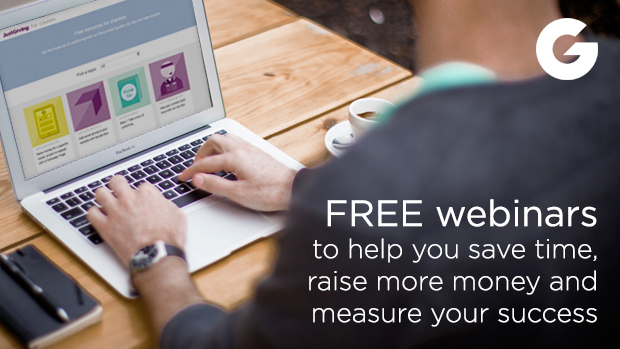 Get inspiration in your inbox!
Don't miss out on digital fundraising tips, tools and trends.
Mandy Johnson is the Chief Executive of Small Charities Coalition, the Chair of the Institute of Fundraising South East and London Committee and a Trustee of War on Want and Mind in Mid Herts. Prior to joining Small Charities Coalition, Mandy worked for a variety of both private sector and non-profit organisations including Cancer Research UK, Marie Curie, Change.org and Deloitte. She has raised millions of pounds for the charities she's worked for and was named as one of the 50 most influential fundraisers of 2016 by Civil Society's 'Fundraising' Magazine.