Foundations for a finely-tuned supporter journey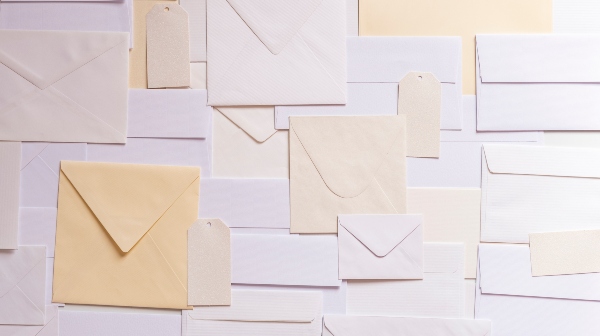 Happiness is a finely tuned, well-delivered supporter journey. In an ideal world, we'd love to have all of our journeys mapped out, with clearly-marked touchpoints and distinct segments of audiences. But making the time to make that happen can be tough!
We live in a world that's constantly evolving: the way people use social media, and the platforms themselves, change what seems like every week. There's a new thing in the news that you need to respond to or that takes attention away from your campaigns. There are events in the calendar to build moments around. Even the biggest charities find their communications teams in rooms on Monday morning, debating which journeys, emails and content should take priority over each other for the coming week.
So instead of telling you how to build a supporter journey that works, today we're talking about the foundations that will help you build a resilient journey, regardless of what comes your way.
1. Meet supporters where they are
We run a lot of digital campaigns on behalf of charities. This year we've noticed that around 90-95% of people have been accessing charity communications on their phones, and around 70-80% of them have used a mobile phone to take action. Charities with younger audiences are seeing success in Instagram advertising, which is mobile-only; older people are more likely to use Androids. And although email communication is still conversion king, SMS and text communications consistently score up to a 98% open rate.
Mobile optimisation is a key ingredient of digital success, so make sure that when you're planning your supporter journeys, you're thinking about what they would be like if someone was doing it on their mobile phone as well as on desktop. Are your forms quick and easy to fill-in? Do they look good and work well on a phone? How long does a page take to load on your mobile website? By answering these types of questions, your supporter journey will begin to meet supporters where they are. That means:
Delivering on the devices and platforms that audiences are most likely to use

Letting behavioural data tell you where you need to put your communications energy

Carefully considering what you're asking supporters to do and how they'd most easily complete the action, and delivering it on the channels and devices that suit what you're asking for
Want to know more? Here's three ways to bang your online fundraising into mobile shape.
2. Think about your value
Growing fundraising income is a key priority for most charities. After all, without it, we're limited in what we can do and who we can help. The problem is, asking for too much, too often, can leave supporters feeling cold and unappreciated. And when you don't back up your asks with real examples of how your charity brings value both to the supporter and to the cause, then a supporter's reason for giving dissipates.
Your financial and non-financial asks need to go hand in hand. Have a clear value proposition, and make sure you have at least three pieces that communicate your USP and your worth each time you're asking someone to give.
3. Loosen up your journey
We've all been in these conversations:
"This audience is already on a journey about

x,

so if we email them about

y

they'll get confused and we'll mess up the journey."

"If we email them about

a

, when they signed up for

b

, they'll get annoyed and cancel their direct debit."

"Our team spent our budget on acquiring these supporters, so they need to just be taking financial actions for us."
There's a fear of delivering mixed messages when you're delivering your supporter journey – and a lot of possessiveness over which supporters belong to which teams.
But your standard supporter isn't segmented – they probably fill multiple audience profiles for your charity. And they probably get a lot of emails. They might support more than one charity or have multiple inboxes, as well as busy lives. They're not paying attention to your supporter journey, and they're unlikely to make or remember any connection between Email 1 and its follow up two weeks later.
Try to take a flexible approach to your supporter journey. It's good to escalate them along a communications journey – moving them from the introduction to a case study, to an ask – but each of these pieces should be able to stand alone, and not require reading the one before for context.
4. Automate it
If your email journey isn't automated, now's the time to start. It will require a bit of time and thought at the start, BUT you'll save hours of time in the long run AND you'll massively improve your supporter experience too! 
For example, you can set-up rules:
If someone opens email 1, send a second email three days later.
If someone doesn't open email 1, send a chaser email instead with an attention-grabbing subject line.
Did someone sign-up for an event after receiving email 1? Create a rule to move them onto a separate supporter journey.
Here's a handy guide to email automation and resources to read when considering which CRM and ESPs (email service providers) to use.
5. Keep it up to date
People are primed to take action when a big event has happened. Fundraisers explode through the roof in the aftermath of a viral story, people flock to social media after another politician has said something they don't agree with, shops sell out of dresses every time Kate Middleton is photographed in a new outfit, and hashtags go wild every Golden Globes Awards Night, Fashion Week, Notting Hill Carnival or Mother's/Father's Day.
https://twitter.com/LondonKirsty/status/1141008574589677568
We always see the best conversion rates immediately after something has happened, or when there's an event in the calendar that everyone's talking about.
Keep your supporter journey up to date with the news, and strike while the iron is hot.
6. Measure success
Data can help you to identify gaps and problems in your supporter journey, and address them quickly… and it can help you identify what's working well, and keep doing it.
To get you started, here's a few examples of things we see charities testing:
Which audience was more likely to donate after an email, A or B?

Which subject line got better open rates, A or B?

Which devices were people using when they saw this ad? And what were they using when they converted?

How many people made it from page 1 to page 2 of your sign up form?
How to get started?
We've covered a lot of ground in this blog post, so we want to give you three really practical and quick things you can do today to get going!
Use this free website tool to quickly review how well your website is performing for visitors. It gives you a score out of 100 and gives you recommendations on mobile optimisation and SEO.
Get out your mobile phone and try to donate to your charity or sign-up for event. Even better, try doing it on the commute home or while you're watching TV – just like your supporters would. Is it easy? Is anything a bit clunky? Write a few notes to share with your colleagues.
Have a Facebook page? Look at the People section under your Insights tab to find out key demographics about your followers.
Get inspiration in your inbox!
Don't miss out on digital fundraising tips, tools and trends.