Talking charity with Warwick Davis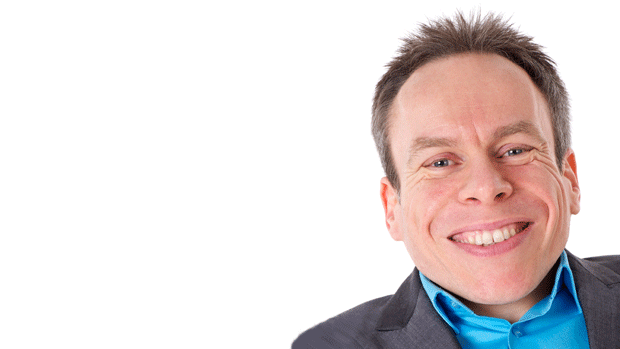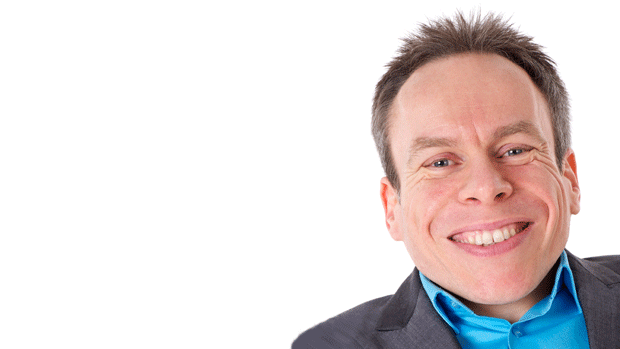 Best known for his roles in Star Wars, Harry Potter, Willow and television hits Extras and Life's Too Short, Warwick Davis always takes time out of acting to support charities close to his heart, most notably as a patron of Little People UK, as well as the Make-A-Wish Foundation UK and WaterAid. We talk to Warwick about charity and why he wants you to pick up litter.
You're heavily involved in charity work with various organisations. Did you always plan to use your profile to benefit charities?
I don't think it was a plan, but as you become successful you realise that your name and profile could really help charities and bring them wider attention. People might know who they are and the work they do, but sometimes it needs more than that.
It feels really nice to help, especially with charities you feel a connection with. I try not to go for the obvious ones either. There are a lot of charities that never get mentioned and really struggle, but their work is just as worthy as other charities.
What do you think smaller charities can do to enlist the help of celebrities or those with a public profile?
I think it's about finding a celebrity that might have a personal interest in their cause and finding that connection. That's what it was about for me.
And then charities just have to hope that person doesn't have too many other commitments because that can be a problem too, having the time to actually get involved. It's all very well being asked to be a patron, but you have to deliver, otherwise it's a bit of an empty gesture.
What charity events have been particularly memorable and inspired you to get involved?
There was a Make-A-Wish event many, many years ago. Not in a galaxy far, far away, but many years ago! A little girl, who was very poorly, wanted to be Snow White and go see the seven dwarves in a cottage. So myself and six of my colleagues found a cottage, got costumes, and her parents brought her along. It was a really wonderful moment for her, to realise her dream. It was very touching.
I also work on an event called Star Wars Weekend for The Walt Disney Company and I meet a lot of families of poorly children who wish is to go to Disneyland. It makes a huge difference to people to have their wish granted and it feels great to be part of that, to feel like you're helping in a small way.
You co-founded the charity Little People UK. How has it evolved over the past year?
It started with my wife and a group of parents who had been affected by dwarfism, and grew out of their passion and enthusiasm. I was being contacted quite a lot by parents who really just wanted someone to talk to about what it was like and what the future for their child might be like. Doctors can give medical advice, but there was never really any social advice.
Giving the right image and making it clear what that charity does is really important for us too. Some charities save lives and it's clear that if you give money, you'll be helping to save a life. With Little People UK it's about quality of life and giving people a life they might not have had, in a social sense. And that's more difficult to get people to give money to.
We've had charity status for about four months now and it's going from strength to strength.
How do you raise awareness and understanding of Little People UK?
We've had a lot of success with local fundraising days, which not only help educate people about dwarfism, but also provide a fun day out for people where they can give money at the same time too.
I also do TV shows. I hope that me talking about the charity will not only encourage people to fundraise and donate, but also reach people in society who are too shy to even go out. That's one of my main aims, to let people know that the charity exists, that someone is there to listen who feels the same as them, and show them they're not alone in the world.
How do you use social media to help raise the profile of your causes, like Little People UK?
I think social media has a huge place within any charity organisation. It's a very good way to get in touch with a very specific audience and demographic. Little People UK hasn't really tapped in to that yet and it's something we need to explore.
I do tweet personally, but I have to disguise any promotional tweets as funny stories, so people don't get annoyed. That's the trick. I tend to let everyone know what I'm doing because you figure if someone follows you, then they're interested in what you're up to. I'm assuming that's how it works!
If you could ask your fans to do one thing to improve the world, what would it be?
Pick up a piece of litter. I don't think there are any dedicated litter charities, but I get annoyed when I see people throw rubbish out of their cars. I'm incensed to the point that my wife has to restrain me. Just pick up a piece of litter, or if you normally throw litter, don't. It would help so much – animals won't eat it and die, and it would save everyone money because councils won't have to pick it up.
Little People UK was launched in January 2012 as an organisation that offers friendship and support to people with dwarfism, their families and friends. Ultimately, Little People UK is about friendship, sharing information and having fun. You can find them on Twitter and Facebook.
Make-A-Wish Foundation UK aims to grant magical wishes to children and young people fighting life-threatening conditions.
WaterAid's mission is to transform lives by improving access to safe water, hygiene and sanitation in the world's poorest communities.
Get inspiration in your inbox!
Don't miss out on digital fundraising tips, tools and trends.
Ros is JustGiving's communications specialist and has spent the last seven years helping consumer technology brands and not-for-profit organisations reach new audiences. She looks after media strategy, and is responsible for sharing the stories of JustGiving's amazing users with the world.