How to use digital to tell the tale of friendship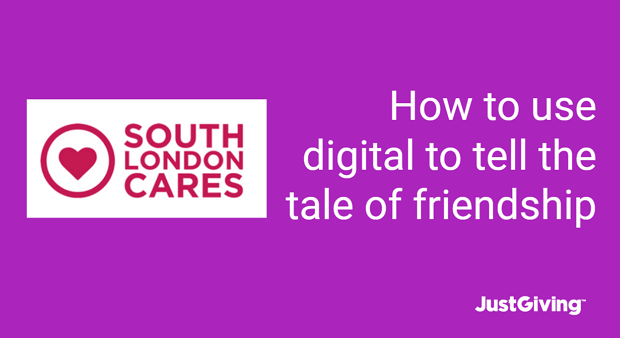 "There are no strangers here, just friends you haven't yet met"
Today is International Friendship Day. In the charitable sector, friendships are extremely important. It is the friendships between charities that will hopefully one day solve the world's issues, the friendships between volunteers and organisations that keep things going, and friendships between our charities and the people we help that make it all worthwhile.
To celebrate, we asked South London Cares to write us an article about how they use tales of friendship across their digital media to engage their supporters and increase brand awareness of their organisation.

South London Cares are connecting people using tales of friendship.
On the International Day of Friendship, it is important to take a moment to recognise the importance of positive, uplifting stories as a tool to inspire both new, and already engaged, supporters.
South London Cares is a community network based in Southwark and Lambeth. Through our regular Social Clubs, one-to-one Love Your Neighbour friendship matching programme, Outreach and Community Fundraising, we introduce young professionals to their older neighbours – in order to share time, laughter and, most importantly, friendship.
And while we reach older neighbours through our outreach programme, it's largely online where we find, inspire and recruit young professional volunteers to join our programmes.
We've found that it's the human stories – tales of friendship – that best motivate people to join our network. Here are three ways that you could use stories of friendship to engage your supporters:
Social Media
Using your social channels to share inspiring, uplifting stories is a brilliant way to get noticed in an oversaturated online world. We've found that sharing eye-catching photo content, quotes and stories of all the things that our neighbours have been up to attracts the most engagement from our online community.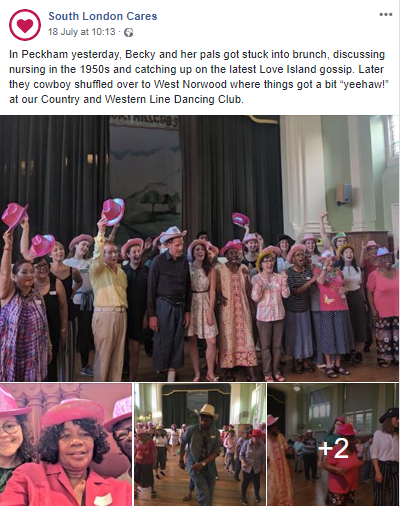 And, by regularly sharing uplifting stories of connections created and friendships made, we inspire more support when we need it most.
Blogs
Social media is a great place to share a snapshot, but a post or tweet doesn't often tell the whole story. To champion the friendships that have been created through South London Cares, we invite volunteers to share stories of the friendships they have made with their older neighbours.
These deeper stories of friendship become blog posts on our website, and we use them to encourage volunteers to sign up for our other programmes.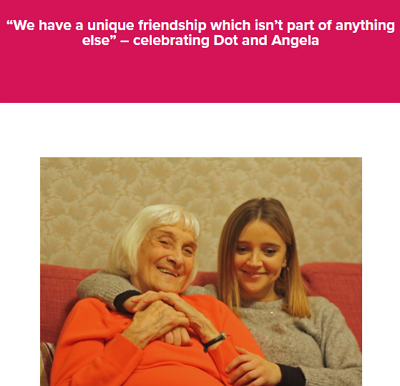 Email blasts
Social media and blogs, of course, are outward facing. They're a great tool for reaching new supporters.
But for those volunteers already signed up to our networks, we send monthly 'storytelling' email blasts. These emails not only share stories from across the network, but they give our network other opportunities to support South London Cares.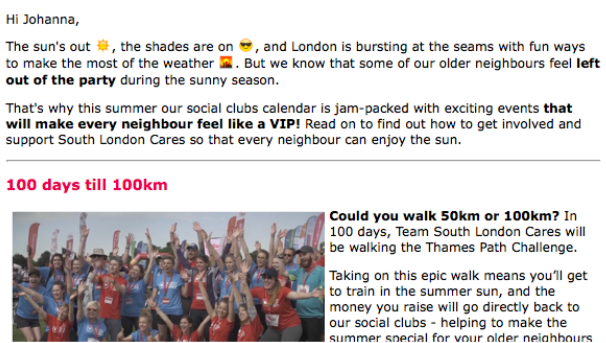 Friendship and community spirit is at the heart of what we do at South London Cares. And by using the language of friendship and community across all of our communications, we ensure that our message remains fun, inspiring and engaging.
Get inspiration in your inbox!
Don't miss out on digital fundraising tips, tools and trends.