The best charity campaigns of 2017 – Part 2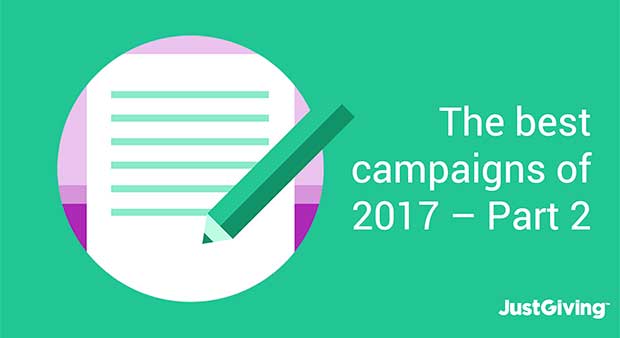 In part 1 of our review of charity campaigns in 2017, we checked out some awesome campaigns, including Stonewall, Barnado's and more.
Here's the rest of the best in our second instalment of  2017's best charity campaigns.
O2 / NSPCC – Ice Breaker email series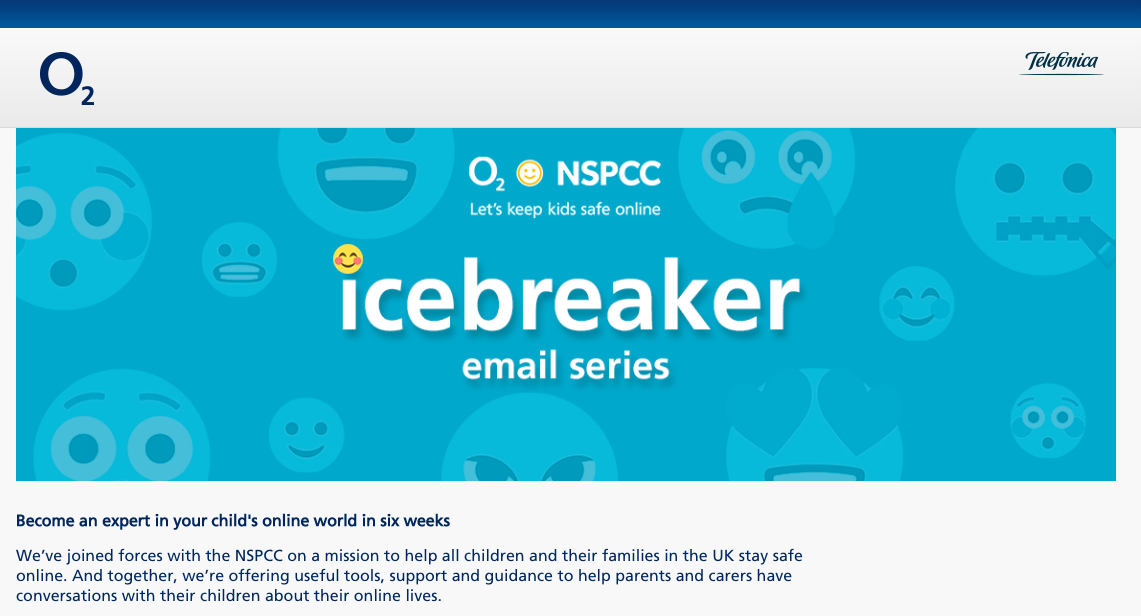 It's rare and brilliant when a corporate / charity partnership results in a strong campaign that's a genuinely good fit for both organisations.
O2 and NSPCC have done just that by creating a series of weekly emails packed full of useful info, advice and activities to bring parents closer to the seemingly mysterious online world of their children.
This is a sustainable campaign where the need for awareness raising isn't going to anywhere soon.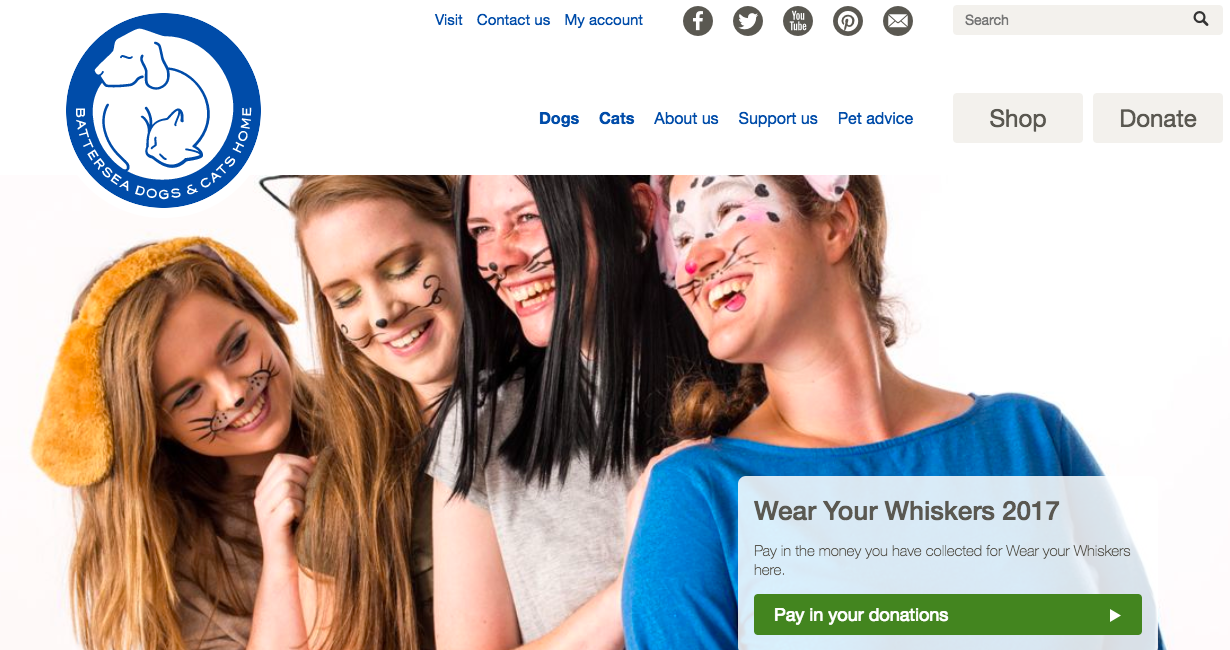 A lovely community fundraising campaign from Battersea.
To take part in Wear Your Whiskers, all you had to do was paint or stick on some whiskers for the day and donate £2 to Battersea. All donations helped the dogs and cats in the home's care.
The campaign also dovetailed nicely with their Not Funny campaign, which involved celebrities painting their sombre faces as cats or dogs to raise awareness of low animal cruelty sentences.
RSPCA – Kindness at Christmas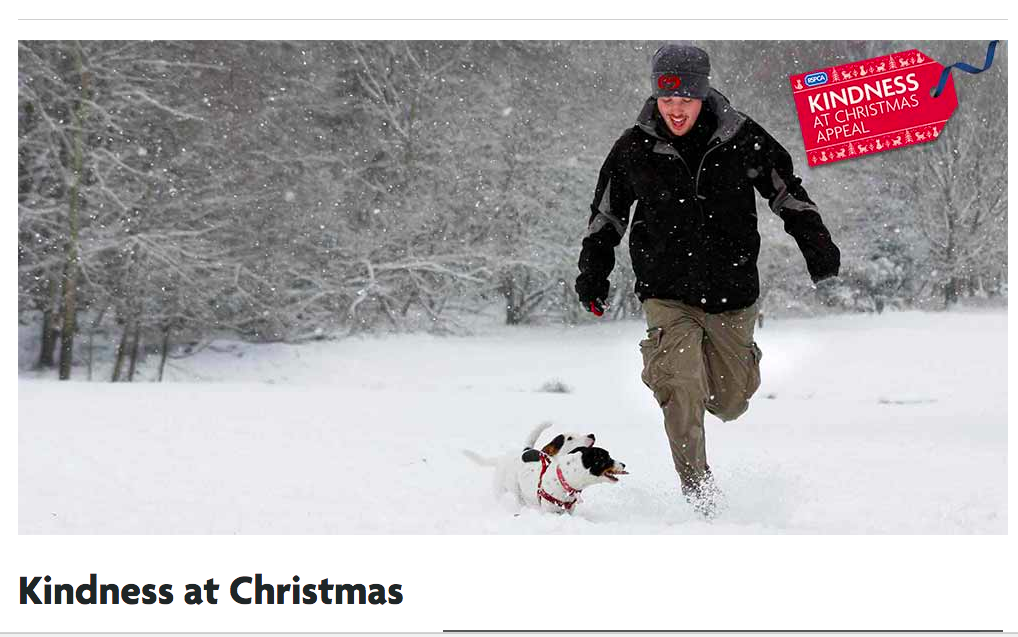 What is it about animal charities and great campaigns eh? Oh yes, the ability to produce knock-out imagery in all their work.
The RSPCA's winter appeal asked animal lovers across England and Wales to promote kindness at Christmas, by helping them feed one of the rescued animals in their care.
Christian Aid – Bernie Bear / World of Friends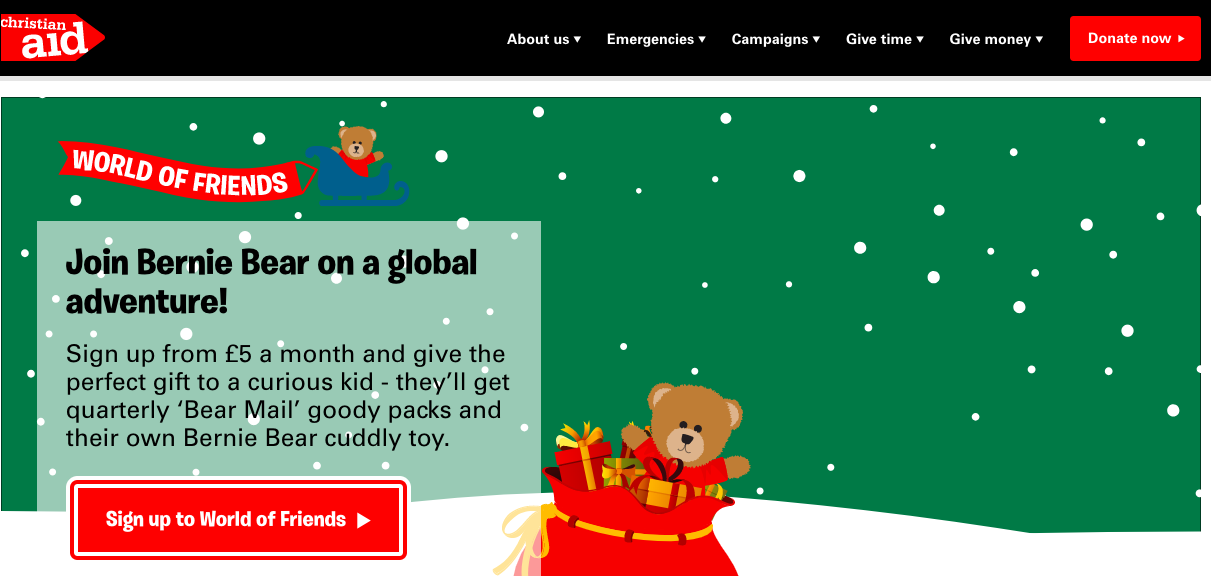 Christian Aid have created a regular giving product from the time-honoured nursery / school tradition of sending a toy bear off on various adventures with the kids.
So Bernie Bear is off on a round-the-world trip. Donors can pay £5 a month to join a child they know up to 'World of Friends'. Recipients get a goody bag of stickers, stories and their own bear, not to mention helping Christian Aid end poverty.
Scope – Mindful Monsters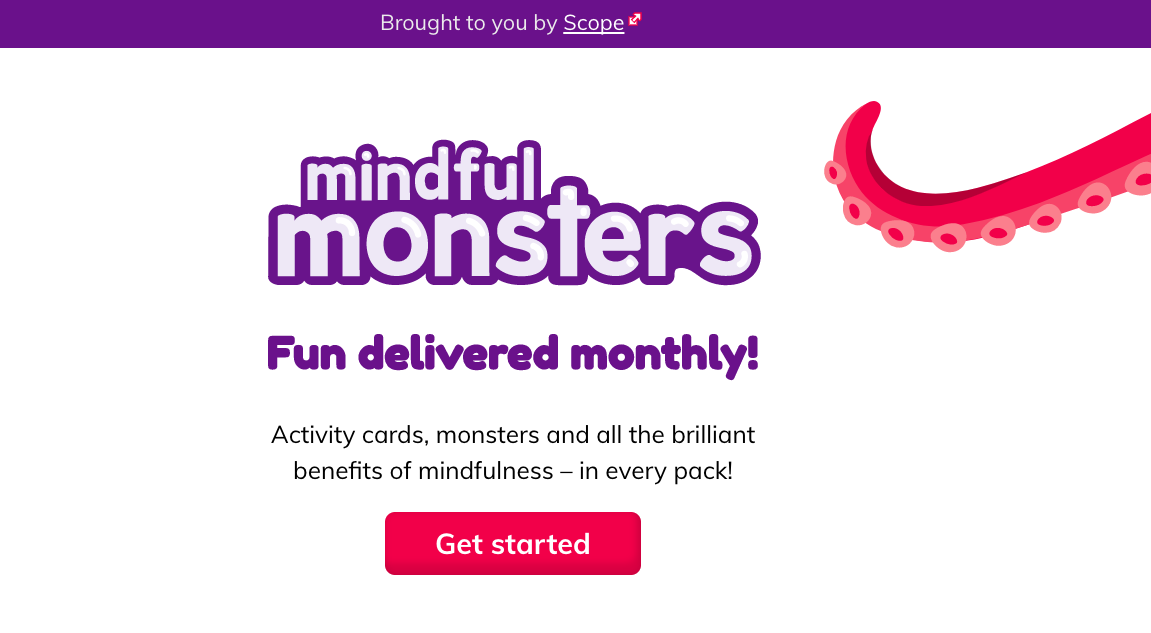 Continuing the theme of giving regular donors something for something, Scope's campaign aims to bring the benefits of mindfulness to primary school children.
Sign up for a £7.50 monthly donation via the Mindful Monsters website and each month, you'll get a pack of seven activity cards to enjoy as a family.
Benefits to the child include more resilience in day-to-day life, improved focus and a better understanding of emotions. What parent of a primary school child (often the target of fundraising campaigns) wouldn't want those things?
What have been you favourite charity campaigns of 2017?
We'd love to know. Post a comment below or tweet us @JGcauses.
Get inspiration in your inbox!
Don't miss out on digital fundraising tips, tools and trends.
Matt Collins is managing director at digital marketing agency, Platypus Digital, and tweets @charitychap