The best online community fundraising hubs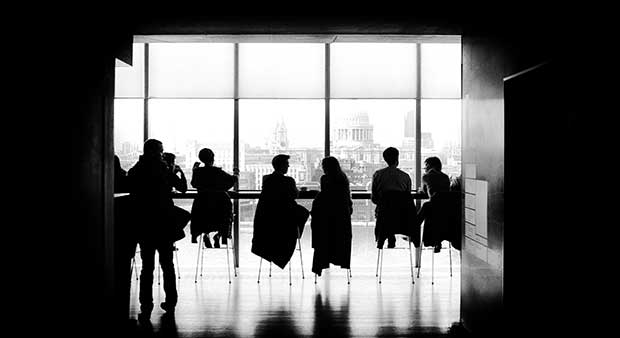 As any good community fundraiser knows, local people who regularly volunteer or raise money for your charity and recruit others to support your cause are absolute heroes.  
And with a tip-top community fundraising page on your website, you can make sure they have the best introduction to and relationship with your charity.
Here are some stand-out community fundraising pages we have found from across the sector.
Amazing all-rounders
This page draws you in with its big bold images. Not only does it look lovely, it also has two clear choice call-to-actions : 'start your fundraising' or 'plan your event'.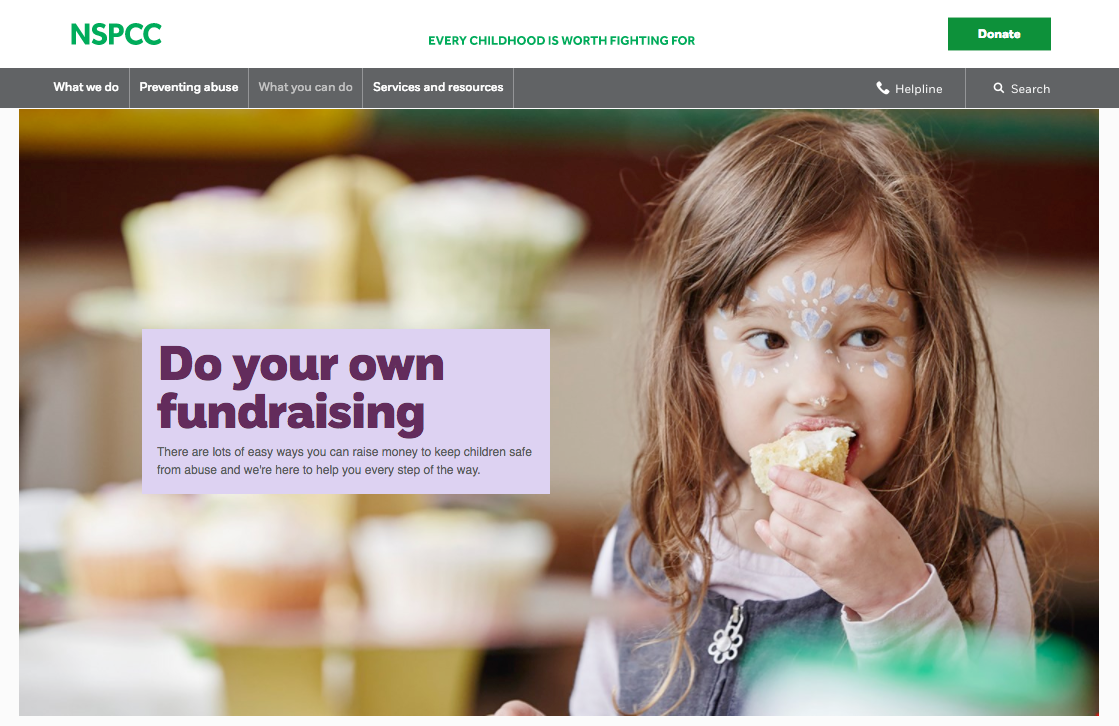 The seasonal (outdoor) fundraising ideas are a brilliant touch (which I assume change with the seasons).
And NSPCC add to the community feel by including a quote from a real fundraiser, and links to other fundraisers' stories.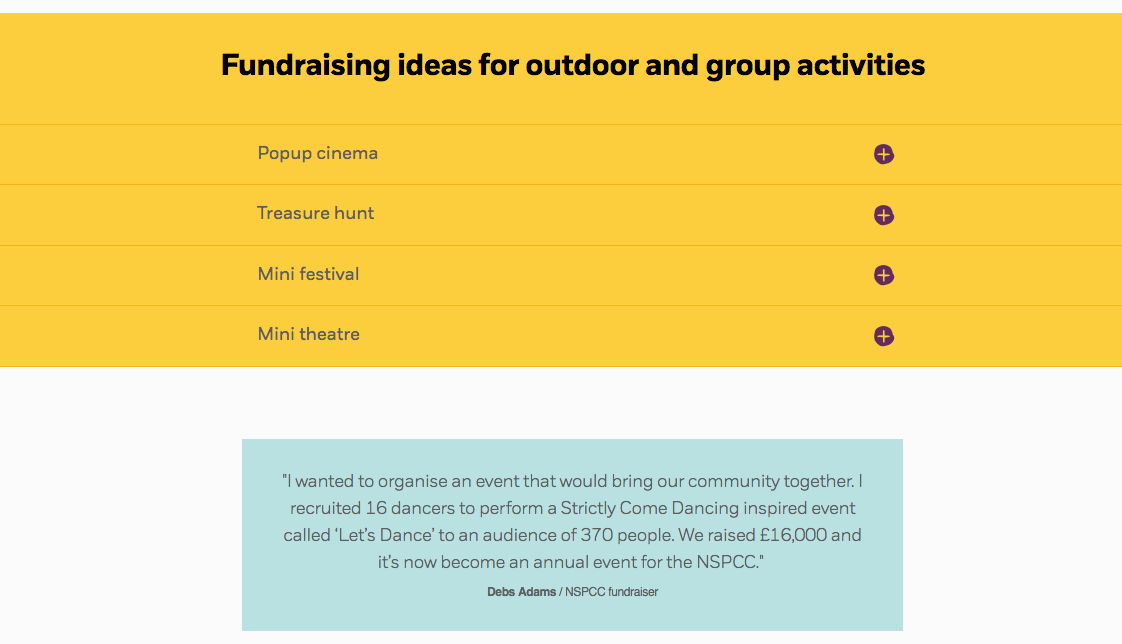 This page also makes great use of images, and Marie Curie include a link to sign up right there at the top.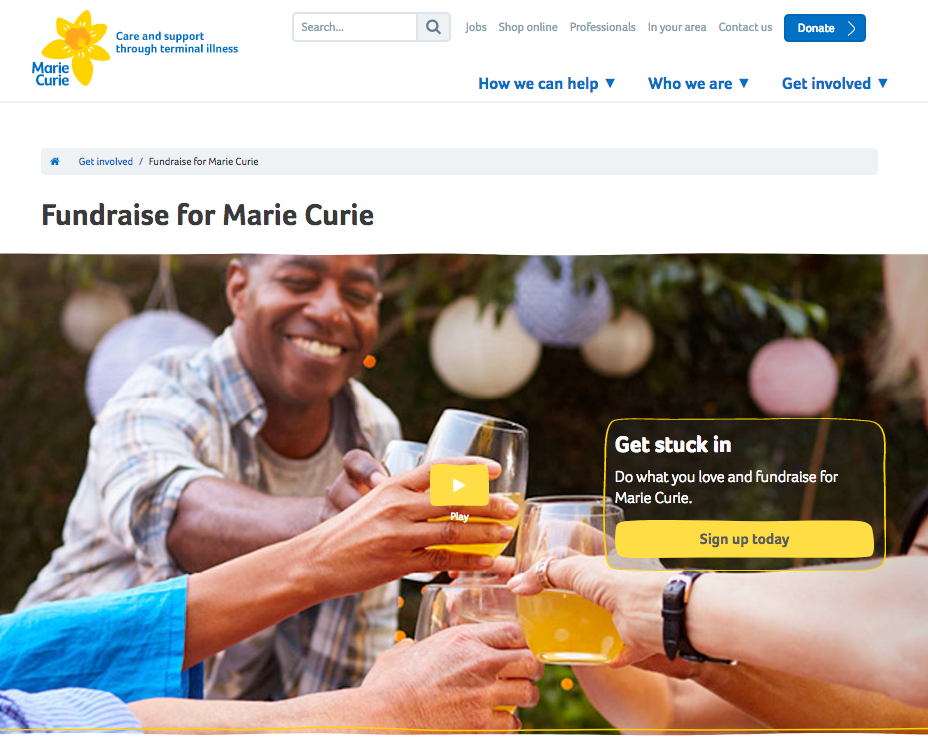 Their page has a simple intro and three clear choices for what to do next. Each of these choices links to a well-structured page.
The 'how to fundraise' page is particularly good. They lay out the four steps (in order), and include a clean, simple guidance section for each. Every section has a visual element and a call to action button.  
And each page has the option to share directly on social media.
Pages with excellent layout
The following charities have well structured pages that are a breeze to navigate:
WWF's page gets straight to the point. It sets out its aim and it tells you how to get involved.
With buttons at the top to get started straight away, an up-front way to get directly in touch and the fundraising toolkit below, this page certainly doesn't confuse.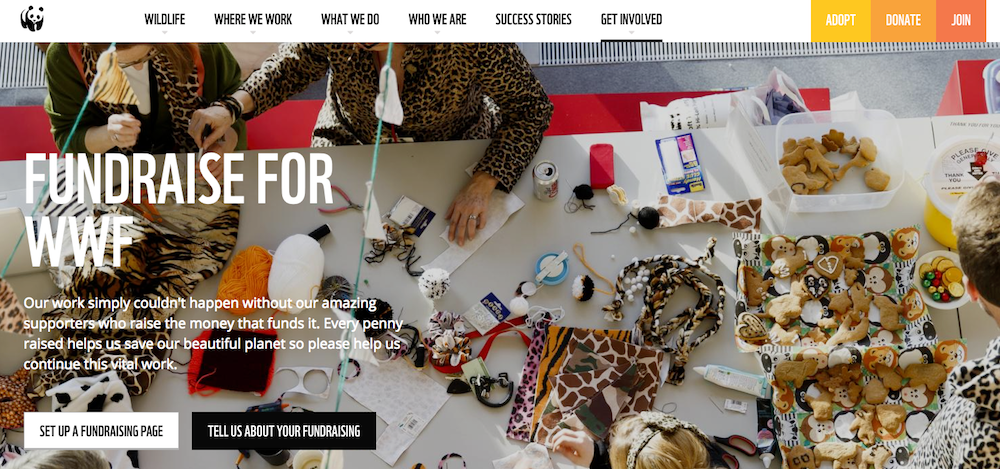 Scope takes a clear, friendly approach. The tone of voice makes you feel at home ('Want to fundraise? You're in the right place'), and has clear options for what to do next. No distractions.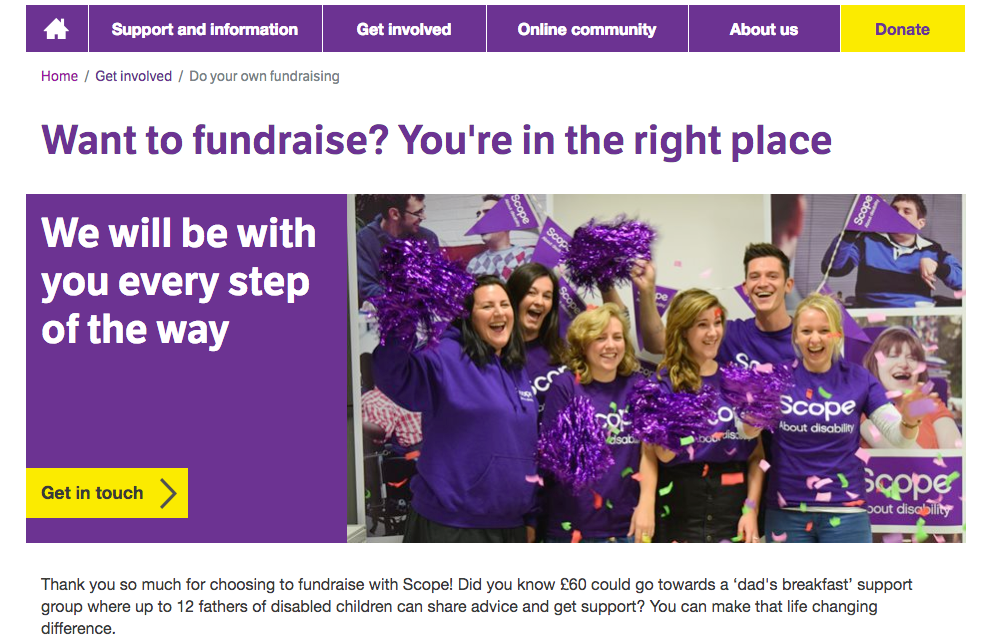 I particularly like their 'meet the team' section. While this may not be a necessary inclusion, it shows that these are real people who will help every step of the way. I feel part of their community already.
Compelling encouragement to fundraise
A big part of any charity's job is to convince supporters there's a good reason to fundraise for them.
Breast Cancer Now's community fundraising page does this very well.  
An attractive image on the top left-hand side immediately draws you in. Your eyes then move to the charity's mission.
"If we all act now, by 2050, we believe everyone who develops the disease will live."
That's a convincing reason to fundraise for Breast Cancer Now.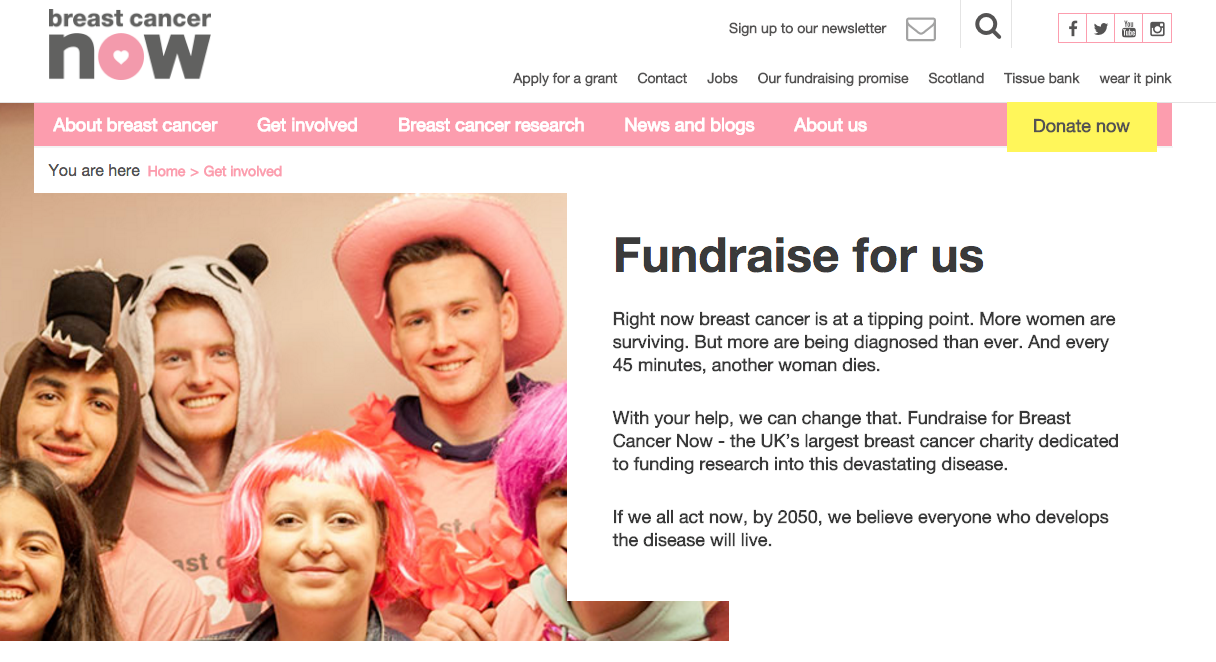 The simple power of words
Not all charity websites are geared up for all-singing, all-dancing, glitzy landing pages. But these charities show that you can still have an effective page, just by using the power of words:  
RSPCA's page is simple, but their use of copy makes it effective. Short sentences, buttons, bolding and headings all combine to make this a quick and informative read.
BHF takes the list approach. You can find what you're looking for by scanning the headings, or you can work your way through the steps. Simple!
Key takeaways
Your supporters will have the best possible introduction to your charity if you follow these golden rules for your community fundraising page:
Make use of big, bold images

Use clear call-to-actions (and make choices easy)

Maintain a friendly tone of voice and concise copy

Keep your page structure nice and simple

Include an easy way to get in touch

Tell supporters about their impact

Add seasonal touches and social proof
What's your top tip for a stand-out community fundraising page? Tell us about it in the comments below.
Get inspiration in your inbox!
Don't miss out on digital fundraising tips, tools and trends.