The Charity Digital Skills Report: how the sector should move forward with digital fundraising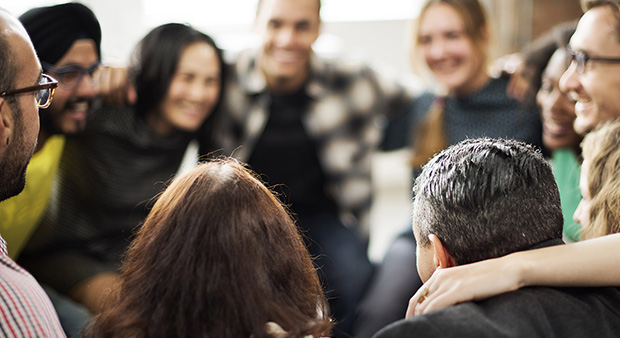 By now you may have seen The Charity Digital Skills report. If not, Skills Platform and our agency partnered to conduct a major study of digital skills across the UK charity sector. We spoke to almost 500 charity professionals from charities of all sizes and causes across the UK, hearing about where the skills gaps are, what they thought of the implications, and what their hopes and fears are for technology.
The data tells a very worrying story. Key findings include:
50% of charities don't have a digital strategy. Only 9% have been through digital transformation and embedded it.
57% cite skills and 52% lack of funding as the biggest barriers to getting more from digital.
50% of charities say that other organisational challenges are being given more attention and digital is not seen as a priority.
75% of charities think growing their digital skills would help them increase fundraising, whilst 71% see opportunities to grow its network and 69% to deliver its strategy more effectively.
61% of charities rate their digital fundraising skills as fair to low, with more charities (69%) rating their digital business development skills as fair to low. Unless charities develop their skills in these areas they could miss out on income.
Unless boards and leadership teams develop their digital skills, 66% are worried that they will miss out on opportunities for digital fundraising. If their board and leadership team do not increase their digital skills, more than half are worried about giving competitors an advantage (53%), losing touch with their audience (53%) or their charity becoming irrelevant (53%).
Using, managing and analysing data emerged as a skills gap in the survey, with 64% rating themselves as fair to low. This has worrying implications for how charities tackle the GDPR
It's clear that digital fundraising skills are low and further opportunities could be lost if the sector doesn't invest in digital skills, including at leadership level. I asked fundraising experts for their views on the results and how they would advise charities to develop their digital fundraising.
See it as an opportunity. Yes, the results are a concern, but digital expert Mandy Johnson thinks that charities, including those who are new to digital, must play to win. 'Digital fundraising provides such a huge opportunity for the sector,' she says. 'It can be faster, cheaper and far easier to tailor your messages to better suit your donors. If charities that do mass fundraising are falling behind in this area they are missing the opportunity to communicate with supporters on the platforms they are familiar with in a way that can drive real actions and engagement.'
Let your audience guide you. Lisa Clavering, Senior Digital Manager at Anthony Nolan, believes that this is the best way to get inspired with digital: 'It's really important to understand what your supporters are doing digitally already, what they want to do and what your organisation wants them to do. Understanding the overlaps and gaps here will enable you to start making changes even if you're not geared up for transformation yet. The absence of a strategy shouldn't stop you taking some steps. First stop: analytics.' Once you have these insights, digital fundraising expert Howard Lake advocates building on it, saying that charities should, 'recognise that many of their supporters are adept at digital, so encourage them to share fundraising asks and ideas to their friends and families.'
Work out where digital fundraising sits in your business model. Richard Sved, Director of 3rd Sector Mission Control, feels that charities should be clear on the relationship between digital fundraising and organisational strategy. He believes that, 'For charities to move forward with their digital fundraising, they need to ensure that their digital strategy encompasses fundraising and that it's not seen as a bolt-on, that there is a strong understanding of the link between digital communications and fundraising – pull down the Chinese wall! – and that they have taken steps to ensure that their digital fundraising is donor-led, fully secure and complies with regulations.'
Invest your budget wisely. Fundraising and communications consultant Rebecca Curtis-Moss has some encouraging advice for charities who are worried that digital fundraising is the preserve of the wealthiest organisations. 'Contrary to popular belief, investing in and committing to digital fundraising doesn't necessarily mean spending a fortune! This is a common misconception in our sector. There are lots of digital tools that are low-cost, and in some cases, free, that can help fundraising to flourish. If they have the capacity, larger charities should absolutely be investing in proper resources – including the right staff, technology and training – to ensure that fundraising departments are not only digital-savvy, but that digital is embedded at a strategic level.' If you're on a tight budget, KnowHow NonProfit has a handy list of low cost digital fundraising tools.
Overall, Lisa Clavering feels that charities should be excited rather than daunted by the scale of the task ahead. 'It's really heartening to see that the overwhelming opportunity identified by closing the digital gap is growing fundraising,' she says. 'So many charities are brilliantly harnessing digital for storytelling and brand awareness messaging but fundraising is proving harder to crack. We need to move away from digital being an afterthought in the channel mix and understand how it can be utilised to drive real growth.'
Read The Charity Digital Skills Report
Get inspiration in your inbox!
Don't miss out on digital fundraising tips, tools and trends.
Zoe is director of Zoe Amar Communications, a marketing and digital communications consultancy who have worked with leading organisations including ActionAid, Crimestoppers, Macmillan and Anglia Ruskin University. She blogs for The Guardian about charities and communications and is on the advisory board for The Guardian Voluntary Sector Network. She co-founded the charity #socialceos awards.