The Cure Parkinson's Trust: learnings from our first virtual event campaign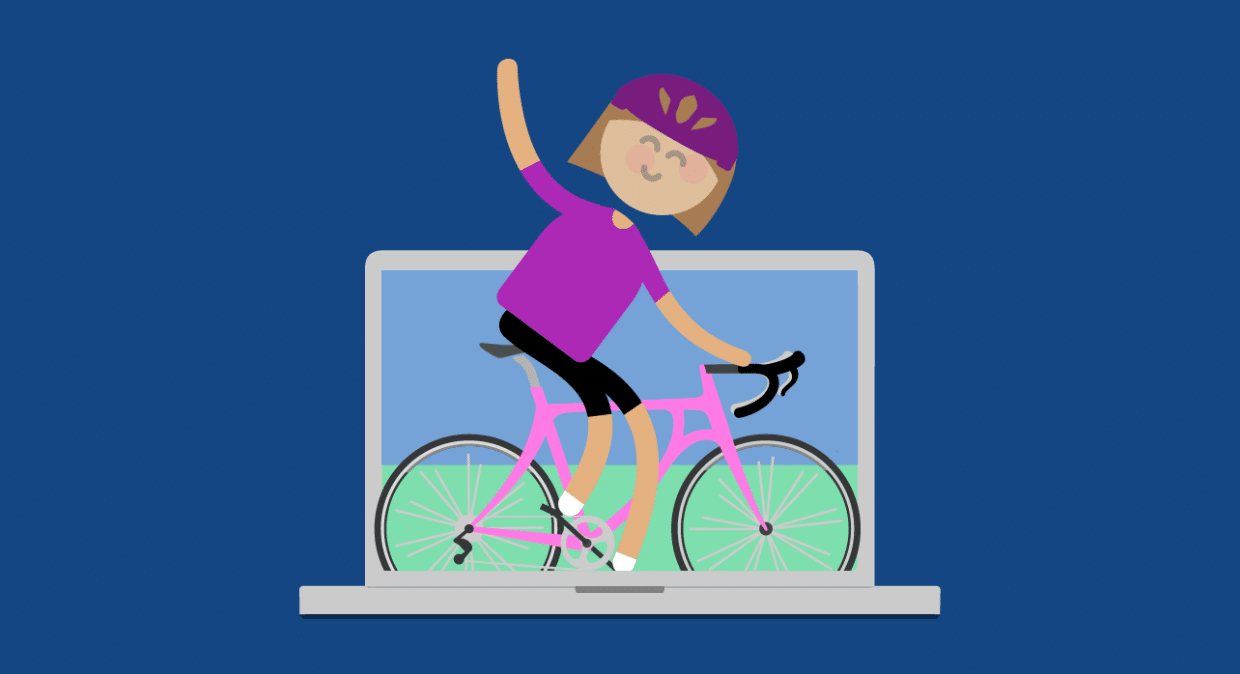 This Summer we had been due to hold The Cure Parkinson's Trust's RAID Alpine challenge event, which would have seen 44 cyclists ride together from Geneva to Nice, clocking up 770km and 18,000m of vertical ascent in just six days. That's the equivalent of cycling Mount Everest twice which is very impressive, particularly as six of our 44 riders live with Parkinson's disease.
When COVID-19 hit we had to cancel the event, which was hugely disappointing as our fundraisers had been training for months. We went back to the drawing board and thought, how can we keep these fundraisers engaged? How can we recoup the income that we're now not going to receive from this event? From that our first ever virtual event campaign, Raid Local, was born. It was a challenge event designed specifically for socially distanced times – it's worth noting that this event was created towards the end of the first lockdown when people were able to meet in groups of up to six outside to exercise. The concept was simple, we were asking people to complete 137km and 3,700m of vertical ascent by themselves, or in small groups, on their local roads. We planned the event to take place on 28th June, the date that our original Raid Alpine event would have started.
From event concept to execution, there were four weeks and in that time lots changed. We spoke with lots of supporters and participants, and the event concept evolved. We still had Raid Local on roads but also added an at-home virtual element in partnership with Zwift – an app which allows riders to connect their stationary bike with a virtual world where they can see other riders all on the same virtual course. We spent around £2,000 organising the event and the total amount raised from our virtual event – including both riders connected to Zwift and on solo road rides – was an amazing £250,000 (including Gift Aid), which is fantastic, particularly during the COVID-19 pandemic.
Setting up the campaign
For the event we set up a Campaign Page on JustGiving, which included a visible fundraising target, photos from our previous events, some text explaining the unique virtual event concept, and directed participants to create their own Fundraising Pages. We also uploaded a lovely video from Mike Tindall, who is the patron of our charity, talking about the event, saying thank you to the riders and encouraging people to take part.
We operated a 'give what you can' kind fundraising ask and there was a bit of apprehension as we'd never done it before and knew there was no guarantee of income. However, in this economic situation we didn't know what was going on in supporters' lives so by doing a 'give what you can' ask it meant those that were able to give, gave a lot, and those that weren't, just gave what they could.
Some further insights into some of the financials behind this event. We received £10,000 worth of one-off donations to our Campaign Page. These came from two separate areas, the first was that all Zwift participants were asked to donate £20 to take part, and the second was from collaborating with celebrities on the Zwift aspect of the event. The celebrities rode different stages of the distance, streaming on to Instagram Live at the same time, whilst consistently asking their followers to donate – this definitely had an impact on the overall figure raised.
We also made the most of the virtual event technology that JustGiving now has, such as their integration with Strava. It's a fantastic tool for our riders as it allowed them train and link it to their Fundraising Page. It also meant that our riders who were doing the on-road element of the virtual challenge could use their Strava to upload their final route and distance onto JustGiving.
Key learnings from our virtual cycling event
Organising a virtual event showed us that you can be far more flexible, and you can react to opportunities far more quickly than if you were doing a physical, in-person event because the timelines are very different. We had people sign up for this event weeks in advance, but we also had a lot of people sign up on the day.
Our next learning is that a 'give what you can' approach worked for this event format. Our expenditure was very low, and yes riders had a stewardship journey with us, but rather than receive a free jersey they were given insights into the charity and invites to zoom events, so they were still getting something, but it was at a lower cost to us.
The final learning is to ask your audience. We knew that we had a group of cyclists in our supporter base, so we asked them questions along the way about this event to make sure that it was in line with what they wanted. After the event we also did a post-event survey to ensure that we could use this virtual event as a learning tool. We're actually going to do this event again next year, but we're going to change things up and we're going to use our learnings to inform other virtual events in the future.
Hear more from other charities who have organised virtual events during COVID-19
The Cure Parkinson's Trust recently spoke about their event experience during the JustGiving webinar 'Event fundraising during the pandemic.' You can now watch their full conversation, along with stories from other charities, on-demand.
Get inspiration in your inbox!
Don't miss out on digital fundraising tips, tools and trends.
Grace is the Senior Events Fundraising Officer at national charity The Cure Parkinson's Trust