The five biggest social media blunders of 2014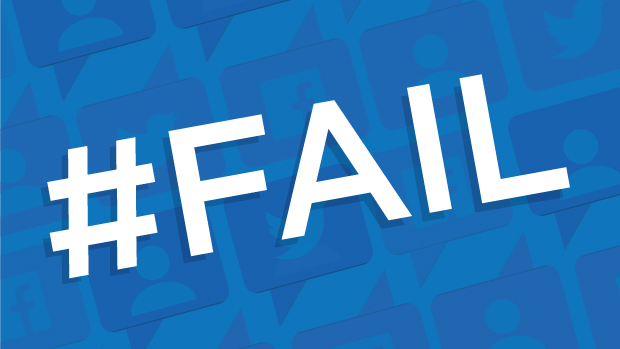 2014 saw some amazing social media successes, from the £8 million and $100 million raised by #nomakeupselfie and #icebucketchallenge respectively, to the high profile launch of #givingtuesday in the UK. But 2014 also saw some big social media fails. Zoe Amar shares her top five and what charities can learn from them.
1. Brooks Newmark
#Knitgate aside, the former civil society minister resigned following revelations in the Sunday Mirror that he had sent indecent photos of himself to a male reporter posing as a 'twentysomething Tory PR girl' on Twitter. The lesson for any organisation is to get a good social media policy in place, and make sure that everyone has training in how to use it. With 50% of journalists now using social media as their main source of information it's too risky not to have one. A well known law firm recently told me that it is good practice for charities to have and enforce a social media policy as part of its overall risk management strategy. Here are some examples of policies.
2. Emily Thornberry
The Labour MP resigned after she tweeted an image of a white van outside a house draped in England flags, captioned 'image from Rochester.' She was accused of being a snob, whilst some defended her tweet as harmless. Whatever the truth is, the incident shows how tweets can be interpreted out of context. Always consider how you or your organisation's tweets could be perceived before you post them, and how you will respond if they are misconstrued.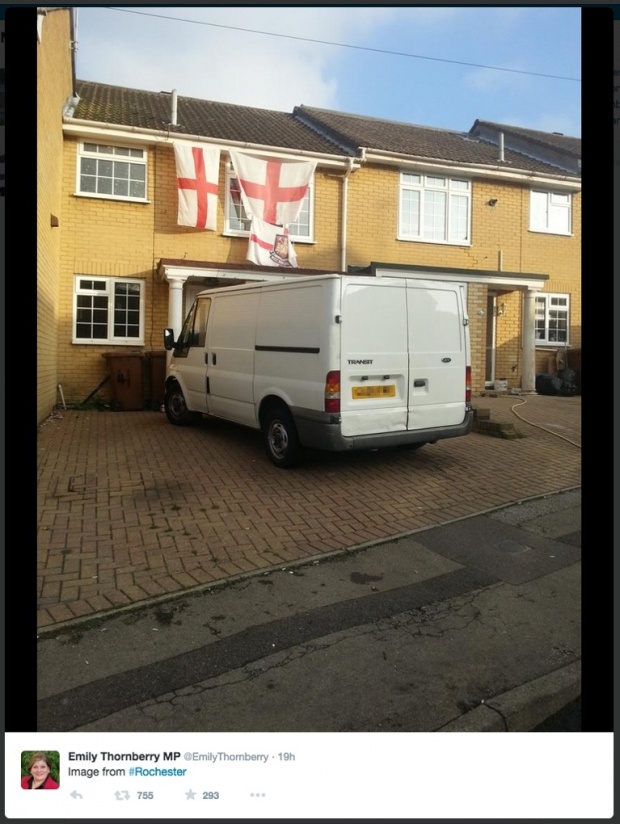 3. US Airways
When a customer of the airline tweeted them her feedback they replied, "We welcome feedback, Elle. If your travel is complete, you can detail it here for review and follow up." Sounds fine, right? Only it was accompanied by a NSFW (not safe for work) image of a lady with a plane that is not appropriate to even publish here as an example – let alone tweet it publicly. US Airways responded quickly, apologising and saying that they had launched an internal investigation. Aside from being careful about what you post, taking swift action and telling people what you are doing to prevent the incident occurring again in the future is the best way to deal with a situation like this.
4. Mastercard
Back in February, the Brit Awards sponsor Mastercard asked journalists attending the awards to tweet plugs in return for tickets. The journalists involved were furious and took to Twitter to complain. The PR agency involved made a schoolboy error by expecting journalists to tweet exactly what they wanted them to say on Twitter. If you would like journalists or other influencers to say positive things about your charity on social media, don't just go in cold with an ask. Give them a good experience at events, be helpful and provide them with all the information they need for stories. Nurture these relationships beforehand as they may take months to develop.
Please fellow journalists do not agree to the absurd conditions for covering @BRITAwards. I've even just been told what I should tweet. No.

— Tim Walker (@ThatTimWalker) February 18, 2014
5. NYPD
In April the New York Police Department (NYPD) launched a campaign asking people to share their most memorable moments with the NYPD using the hashtag #myNYPD. New Yorkers responded quickly with a torrent of negative tweets, showing police brutality. Seven months on, people are still tweeting less than positive experiences using the hashtag. When you put together a campaign, make sure that you have a plan in place if the hashtag gets hijacked, in the same way that you would plan for any communications crisis.
@nypdnews Is that the one your public relations people requested? #mynypd pic.twitter.com/ZXrXS9k9LO

— al gag (@amusem) April 22, 2014
As we all learn how to get to grips with social media and what our remits are online, there will inevitably be errors, even if people were acting with the best of intentions. What were your most memorable social media mistakes of 2014, and what do you think we can all learn from them?
Get inspiration in your inbox!
Don't miss out on digital fundraising tips, tools and trends.
Zoe is director of Zoe Amar Communications, a marketing and digital communications consultancy who have worked with leading organisations including ActionAid, Crimestoppers, Macmillan and Anglia Ruskin University. She blogs for The Guardian about charities and communications and is on the advisory board for The Guardian Voluntary Sector Network. She co-founded the charity #socialceos awards.