The JustGiving Awards 2022: Meet Our Winners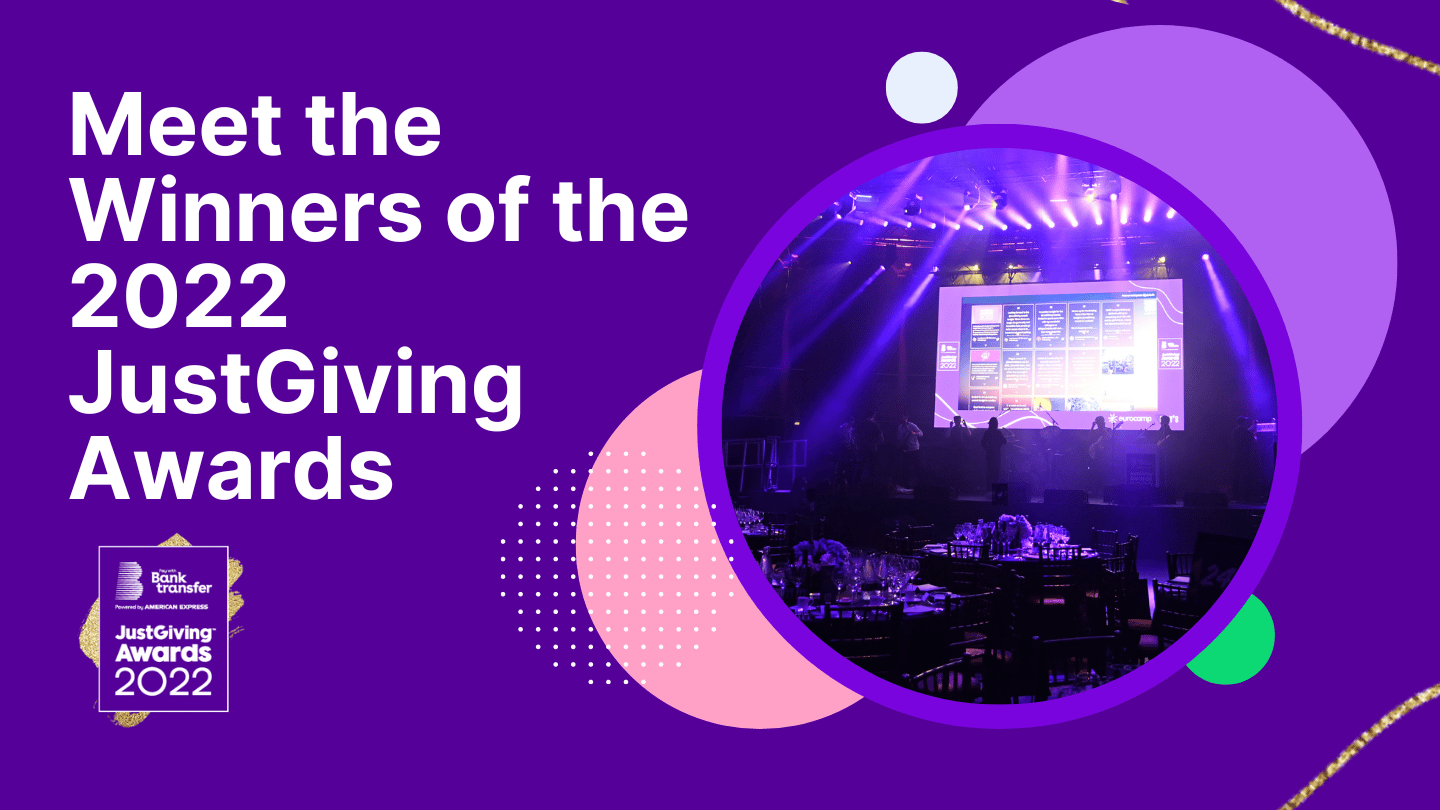 On Monday, we had the immense privilege of coming together with some of our charities and fundraisers for our annual JustGiving Awards. It truly was a night to remember – we celebrated the dedication, generosity and unimaginable feats of fundraisers and charities from across the JustGiving community.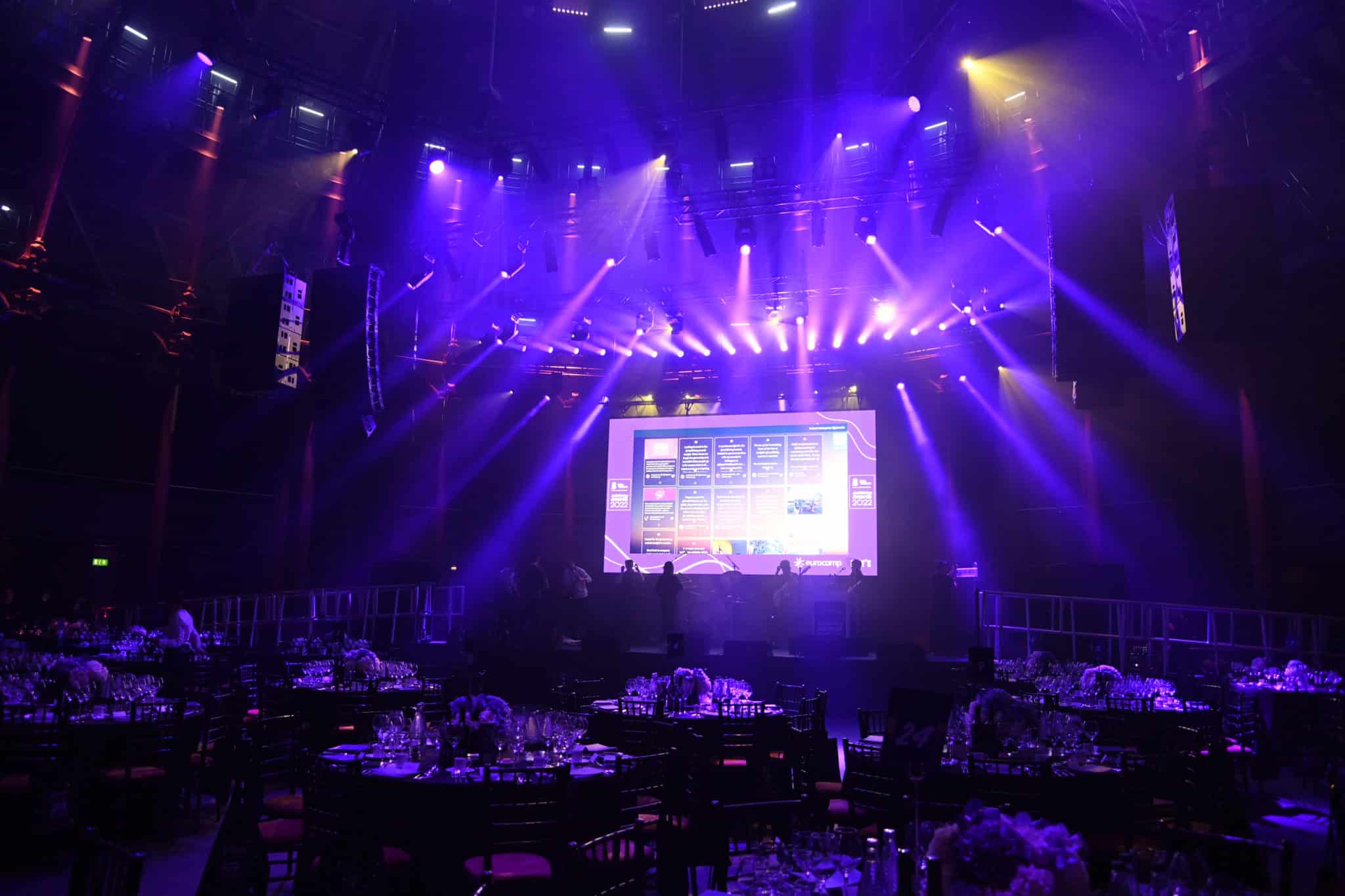 This year, over 50,000 people told us who they think should win a JustGiving Award, and after weeks of deliberation, we managed to pick our 24 fantastic finalists. We were beyond proud to share each of their stories and raise vital awareness for some incredible causes.
Our guests celebrated in style – arriving in full-glam on their very own red (well, actually purple) carpet, where they could pose for photos to remember the occasion. All of them had the opportunity to mingle with finalists, charities, JustGiving staff and celebs alike. Not forgetting the delicious three-course meal!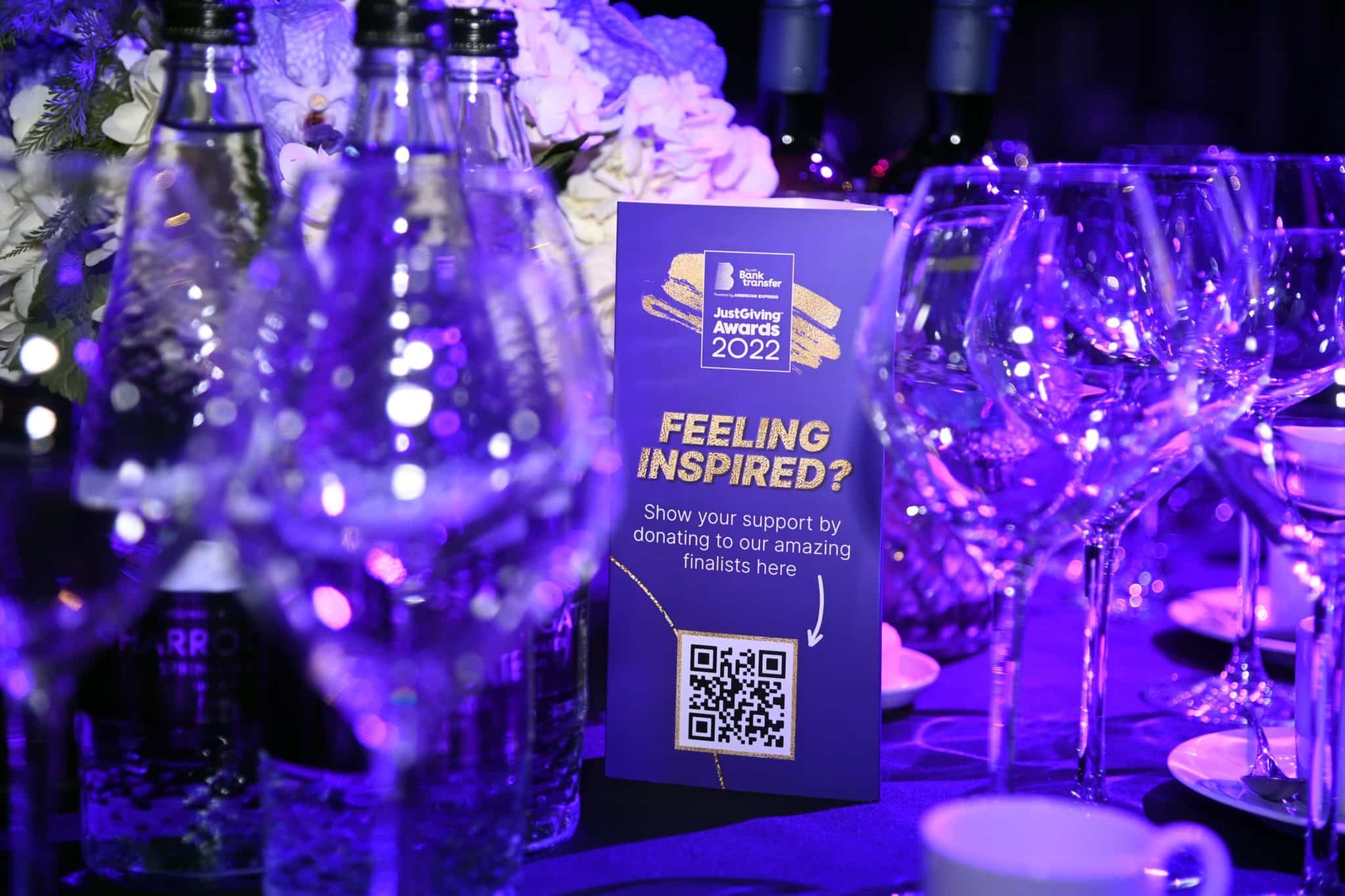 We were beyond lucky to have Radio 1's Jordan North and Vick Hope hosting the ceremony – and a variety of celebrities (who all know a thing or two about taking on tough fundraising challenges) presenting each award. By the end of the night, there wasn't a dry eye in the house – and all those who attended left feeling inspired and thankful for all those doing good in the world.
What a night! We want to take a moment to thank everyone who took the time out of their day to nominate and vote for this year's winners. We're proud to reveal that your 2022 winners are…
Creative Fundraiser Of The Year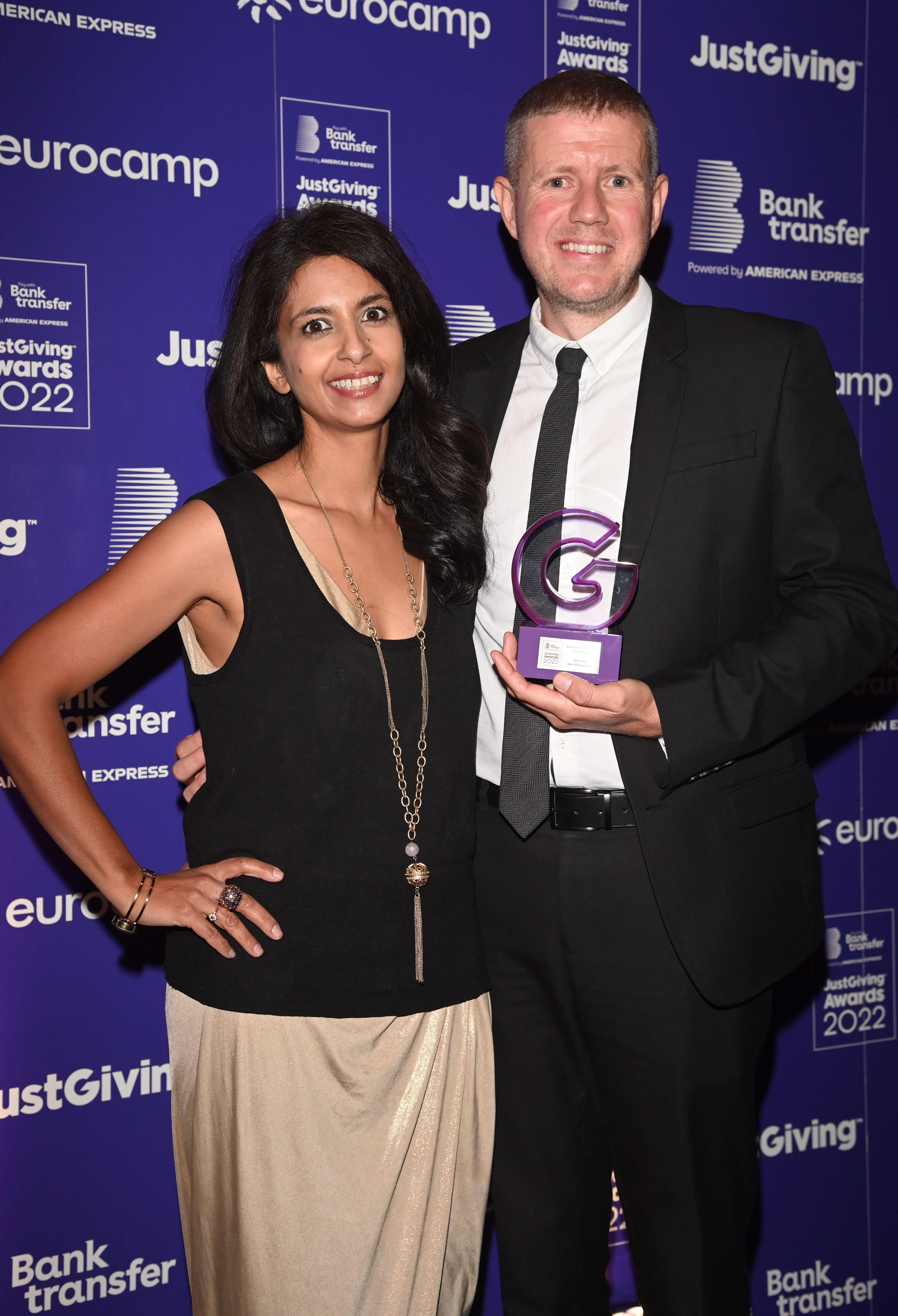 Everybody raising money for charity is a winner in my eyes. I'd like to share this (award) with you guys.

Hercule Van Wolfwinkle
Hercule has been called many things in life, an artist certainly isn't one of them. But all of that changed one afternoon when he doodled a picture of his dog and stuck it on Facebook. £125,000 later, people as far as California and Belgium are asking him to draw self-confessed 'rubbish' pictures of their pets in return for donations. Hercule thought outside-of-the-box for his fundraiser and we were delighted to present him with the Creative Fundraiser Of The Year award. Here he is being photographed with Blue Peter's very own Konnie Huq!
You can hear Hercule's full story – and all about our other fantastic finalists, Michelle Luscombe and Aimee and Craig (Kinging-It) here.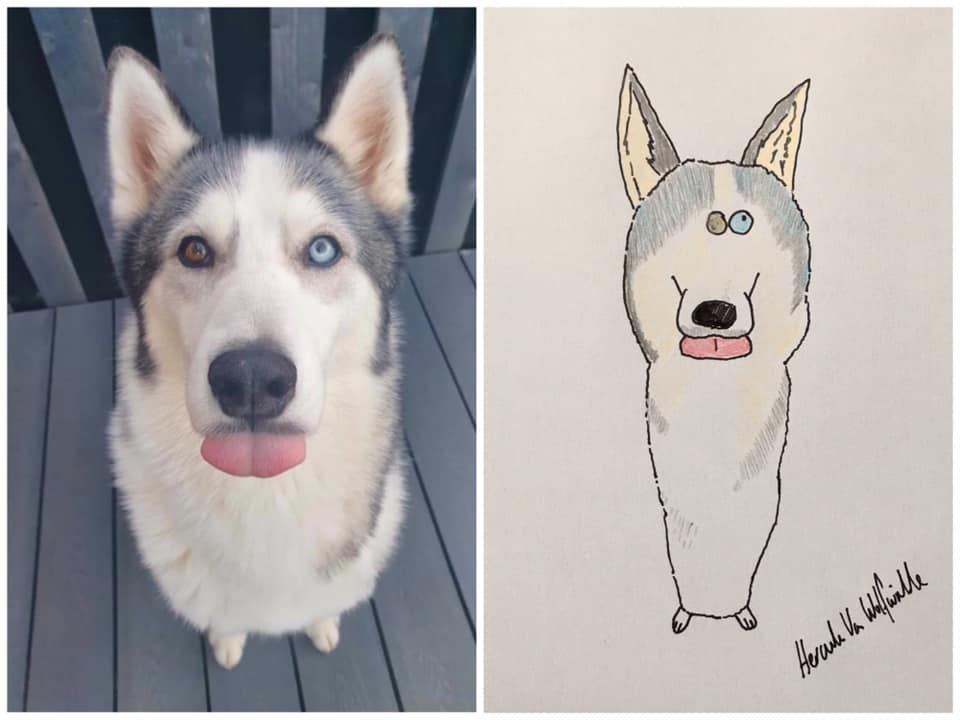 Charity Of The Year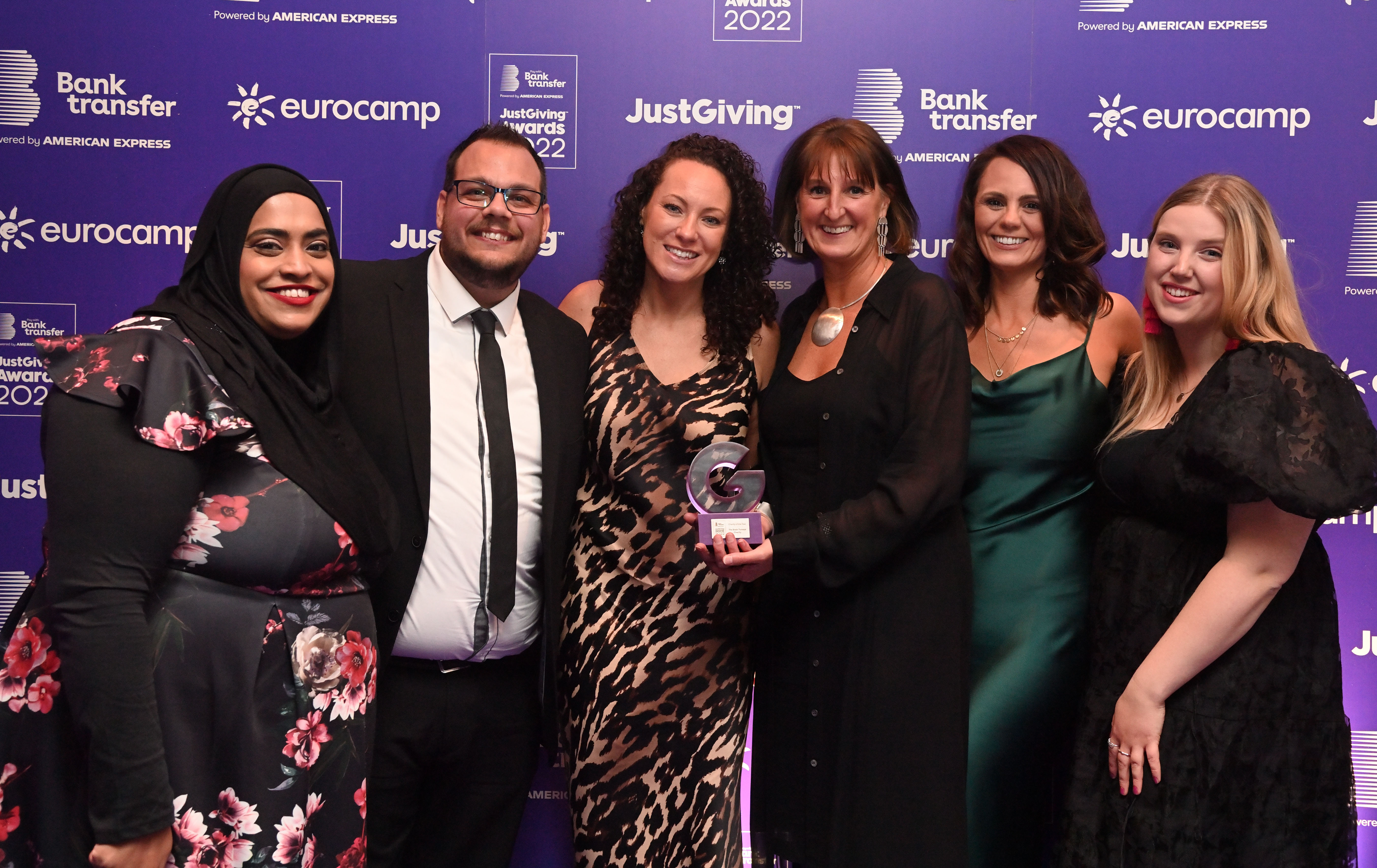 We were thrilled to accept Charity Of The Year at the JustGiving Awards. We are honoured, especially as we were shortlisted alongside Cure Cancer AU and Rape Crisis England and Wales. Thank you to our supporters whose dedication made this possible.

The Brain Tumour Charity Team
The Brain Tumour Charity was crowned our 2022 Charity Of The Year! Every day in the UK, 33 people are diagnosed with a brain tumour. The Brain Tumour Charity's Virtual Twilight Walk invited people to walk their way to help the 88,000 children and adults estimated to be living with a brain tumour and work towards finding a cure. Together, their supporters raised a sparkling £288,000.
Want to hear about the three fantastic charities nominated? Check out this video.
Young Fundraiser of the Year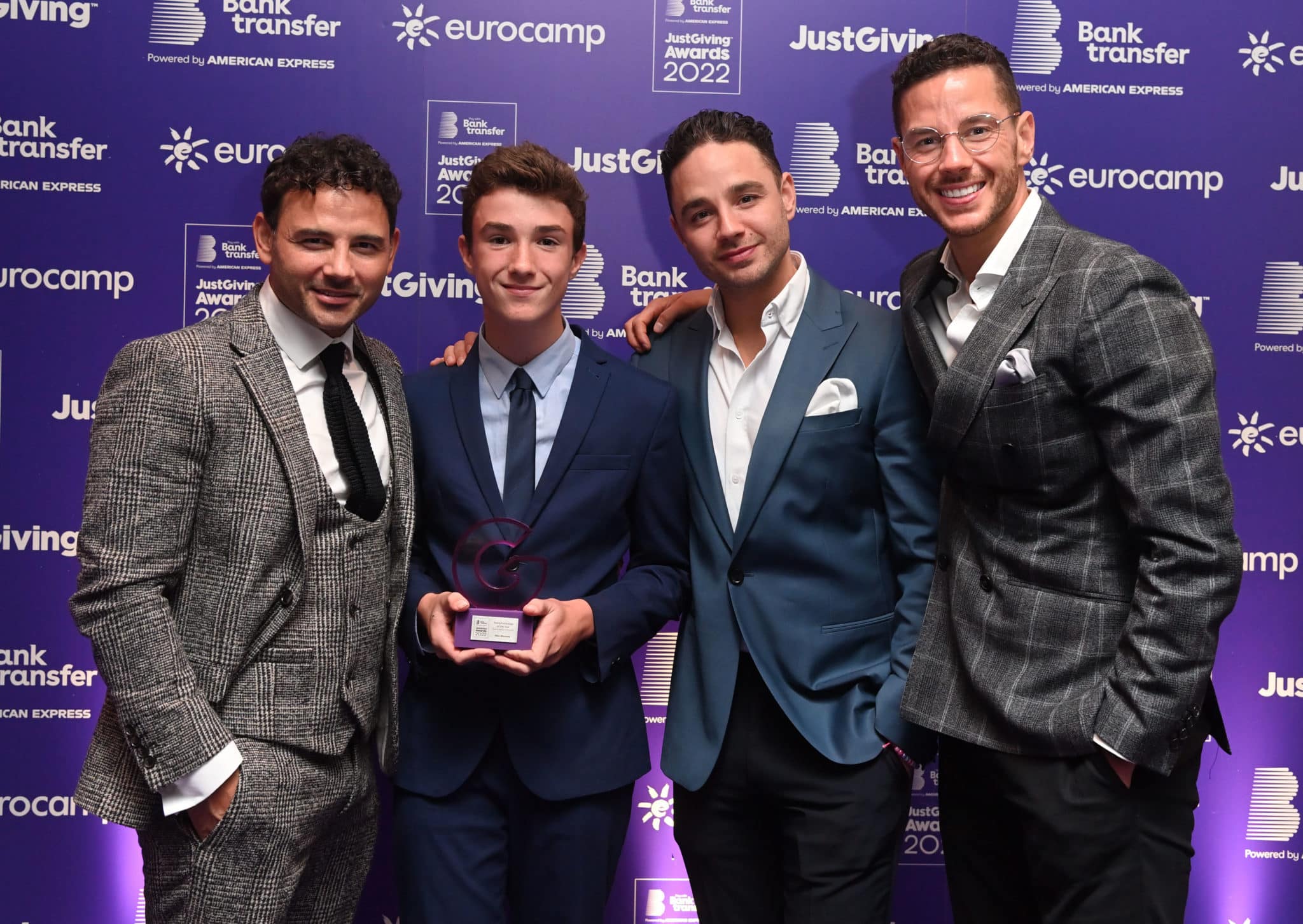 Thank you to Rick who gave me the tent and started off my adventure!

Max Woosey
Collecting over £600,000 would be impressive for anyone – let alone a 12-year-old. When Max's neighbour, Rick, was being given end of life care, he made Max promise him that he'd live the rest of his life having an adventure. Since 29th March 2020, that's exactly what he's been doing. Camping outside in a tent, every night to show his gratitude to the hospice that cared for Rick. We were beyond proud to name him our 2022 Young Fundraiser of the Year! Here he is with fellow finalist, Ryan Thomas, and his brothers Scott and Adam.
All three of our Young Fundraiser of the Year Award finalists have achieved so much at such a young age – hear Max, Elizabeth and Rhys talk about their fundraisers here.
Fundraising Team Of The Year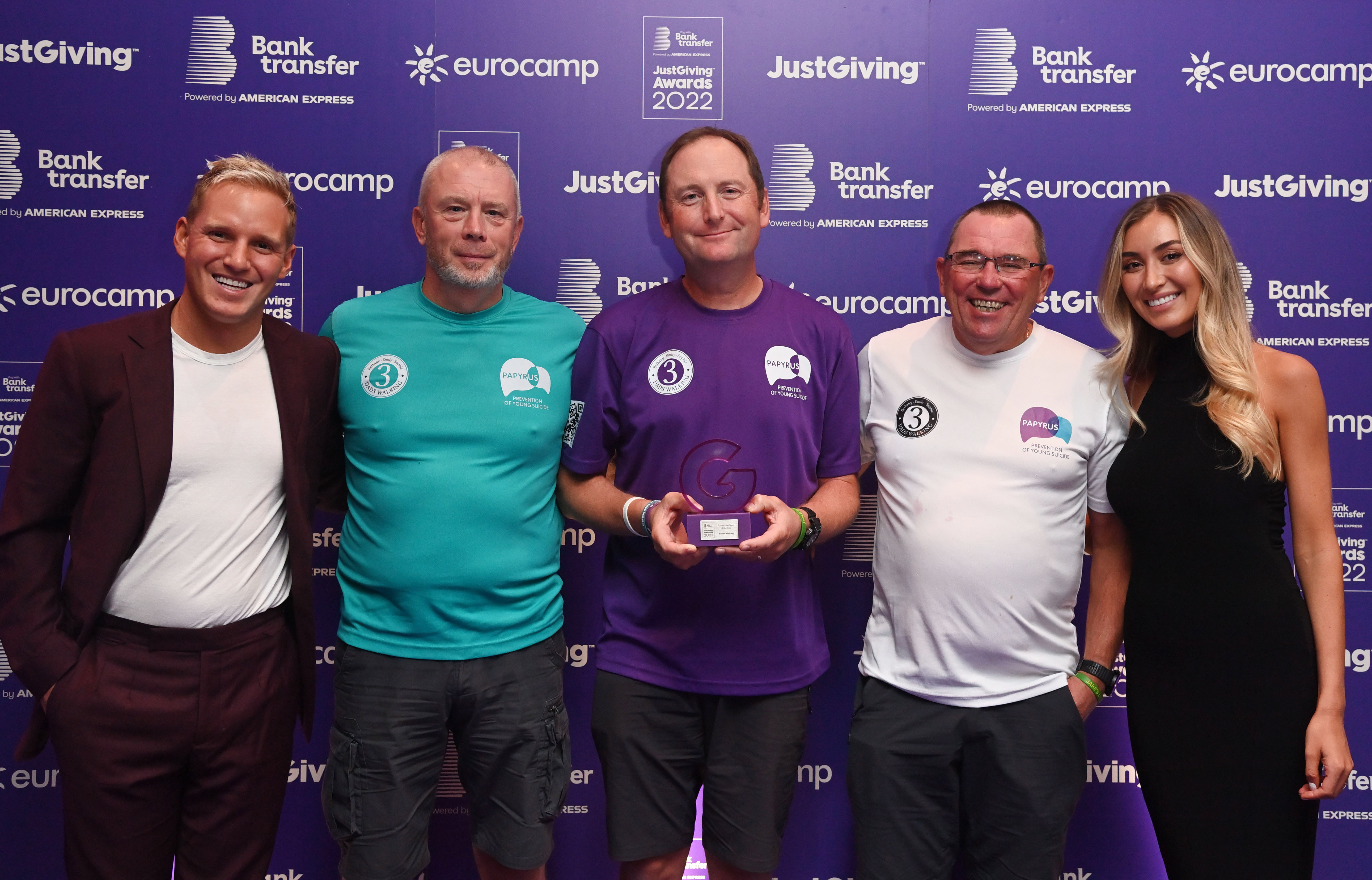 This is for Sophie, Beth and Emily – and the thousands of suicide-grieved families… we really believe we need to equip our young people in the skills surrounding mental health and suicide prevention.

The Three Dads Walking
Suicide is the biggest killer of those under 35 in the UK. Unfortunately, Tim, Mike and Andy know this only too well. Their worlds were turned upside down when their daughters took their own lives. Together, these Dad's took on a 300-mile walk raising vital awareness for suicide prevention and over £880,000 for Papyrus. They came straight to the JustGiving Awards from yet another charity walk (a whopping 600-mile trek between the 4 UK parliaments) – making them our 2022 Fundraising Team Of The Year. The award was presented by Made In Chelsea's favourite nearly-weds – Jamie Laing and Sophie Habboo!
Watch all three Fundraising Team of the Year finalists discuss their incredible fundraising challenges here – including Stuart and Charlotte's Spennylympics and Martin Hibbert's mountain climb.
Changemaker Of The Year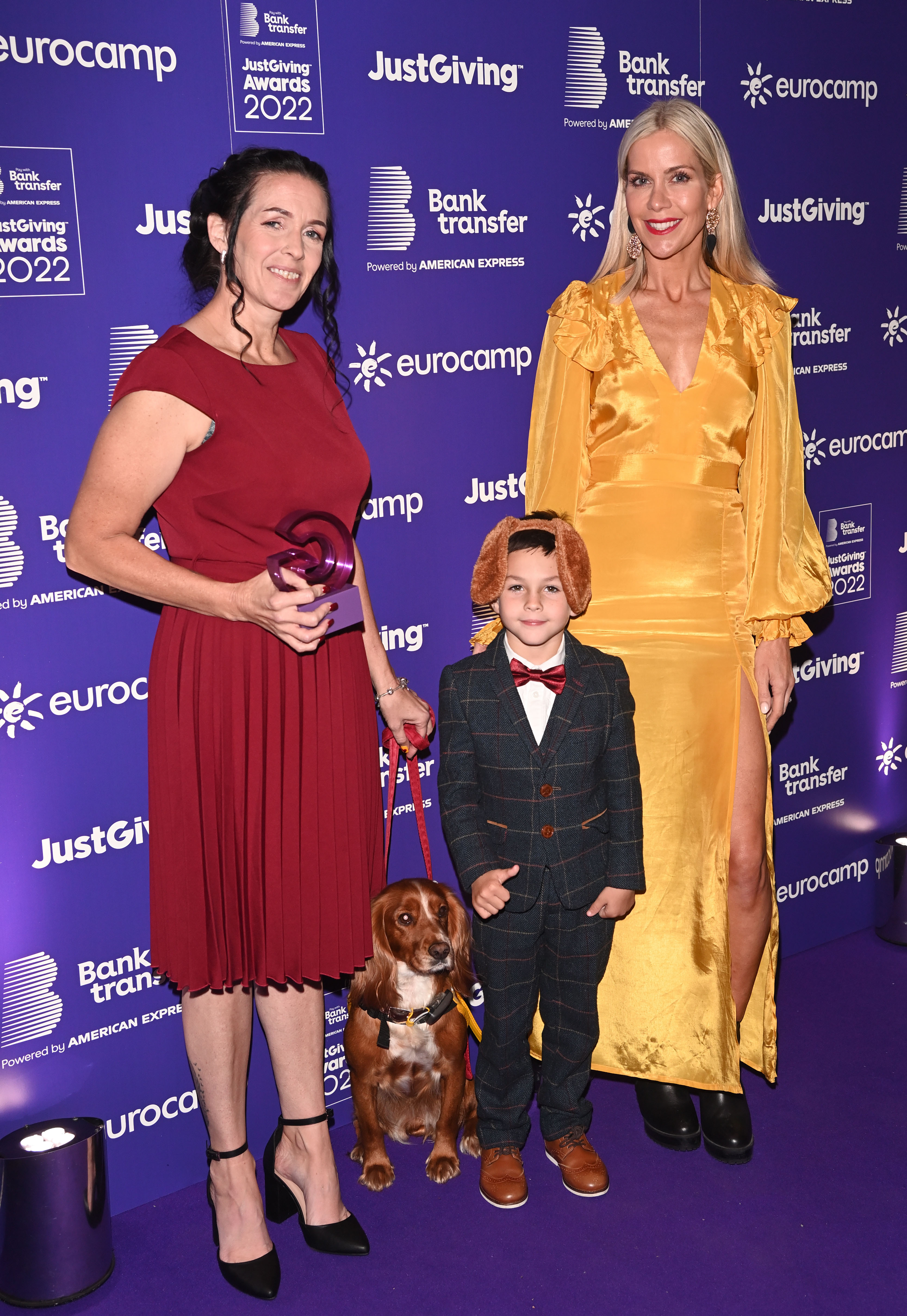 Thank you to all of our supporters for pushing and getting us this far! Everyone here tonight is an inspiration.

Hayley-Kirby Bulner
It's a well-known fact that dogs bring people a lifetime of happiness. So it's no wonder Hayley decided to raise over £34,000 to give children with autism a helping paw. The money she raised will help fund dogs for families with a child needing support as well as all the love a dog can give. We thought she made a paw-esome Changemaker of the Year – announced by presenter, DJ, author and all-round legend, Kate Lawler!
Hear Hayley and our two other amazing finalists, Leanne Pero and Zoe Cooke, talk about their incredible campaigns here.
Endurance Fundraiser Of The Year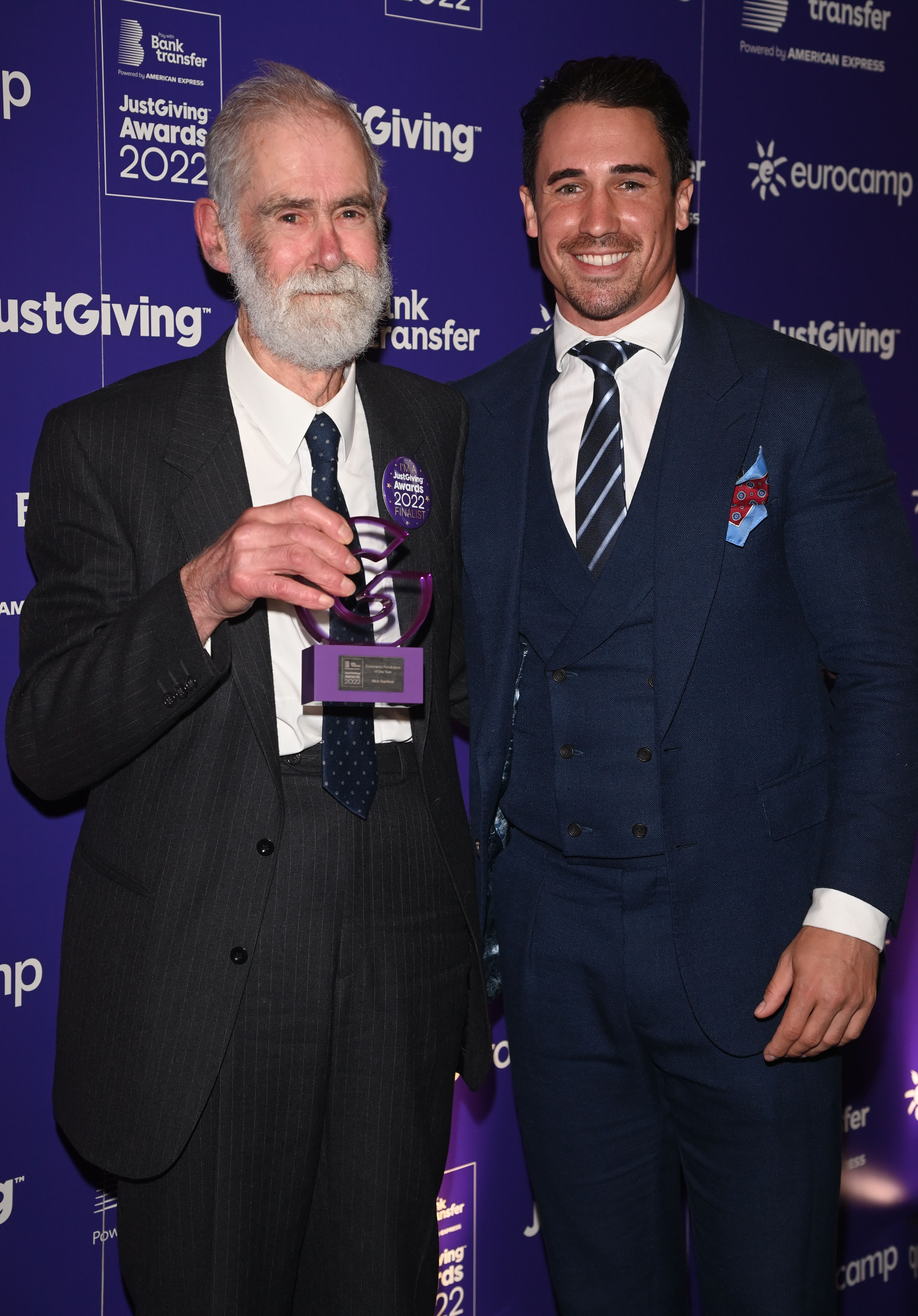 Many thanks to all who have supported me on my challenge. I have found this to be an unbelievably surreal experience. I'm so grateful to everybody who has supported me – and for the wonderful atmosphere this evening.

Nick Gardner
Nick would do anything to make his wife, Janet better. But until there is a cure for dementia, he decided to raise as much money as possible to make sure others never have to face such a cruel disease alone. The 82-year-old mountain lover decided he'd climb all 282 Scottish Munros in 1200 days. Despite his 'grand old age', he had the mountaineering skills, experience, and fitness to succeed, making him our Endurance Fundraiser of the Year. Presenting his award was Made In Chelsea's Joshua Patterson – a fellow fundraiser who knows a thing or two about grit and determination.
To hear all about Nick's mountaineering challenge, and finalists Josh Quigley and Paula Craig's fundraising feats, click here.
Celebrity Fundraiser Of The Year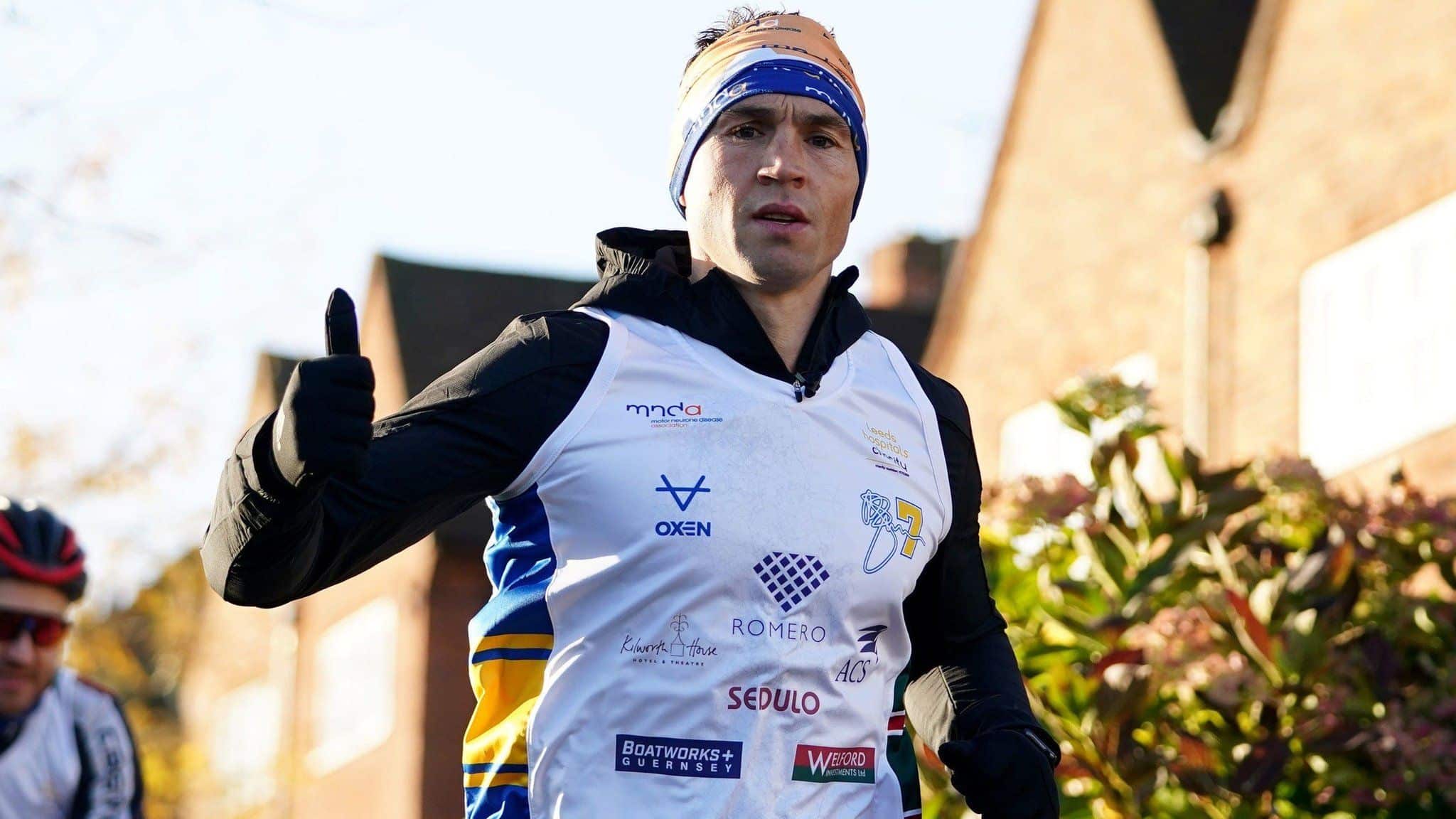 This award is for my friend, Rob Burrow, and the entire Motor Neurone Disease community.

Kevin Sinfield
Former England captain, Kevin Sinfield has proved he'll always go the extra mile for his friend and former rugby teammate Rob Burrow, who was diagnosed with Motor Neurone Disease in 2019. Kevin raised £2.7 million through his first fundraising challenge by running 7 marathons in 7 days but he didn't stop there. His next challenge saw him run 101 miles in 24 hours. We were blown away by Kevin's efforts – making him our Celebrity Fundraiser Of The Year, presented by Made In Chelsea's Ruby Adler.
Watch Kevin Sinfield, Ryan Thomas, Samantha Faiers and Luisa Zissman talk about their incredible fundraising challenges here.
Outstanding Commitment Award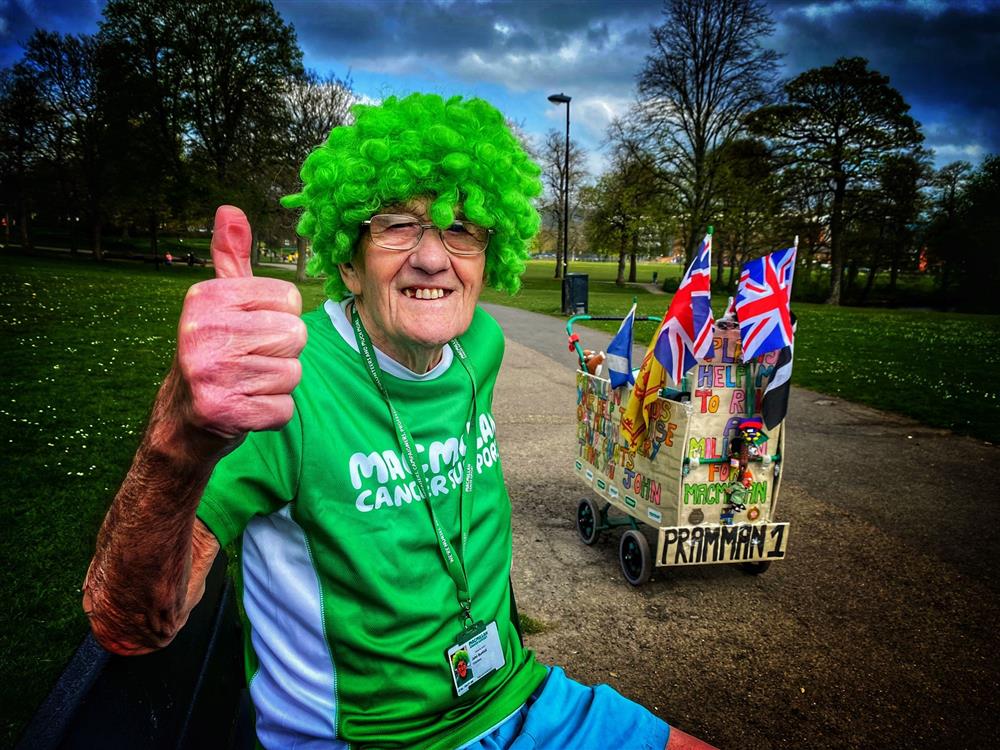 I honestly am lost for words. All I can say is I cannot thank everyone who voted for me and made this possible enough, you are all amazing. I am so blown away by the support. Thank you to JustGiving for putting on this ceremony to show all the amazing work that all the nominees do

John Burkhill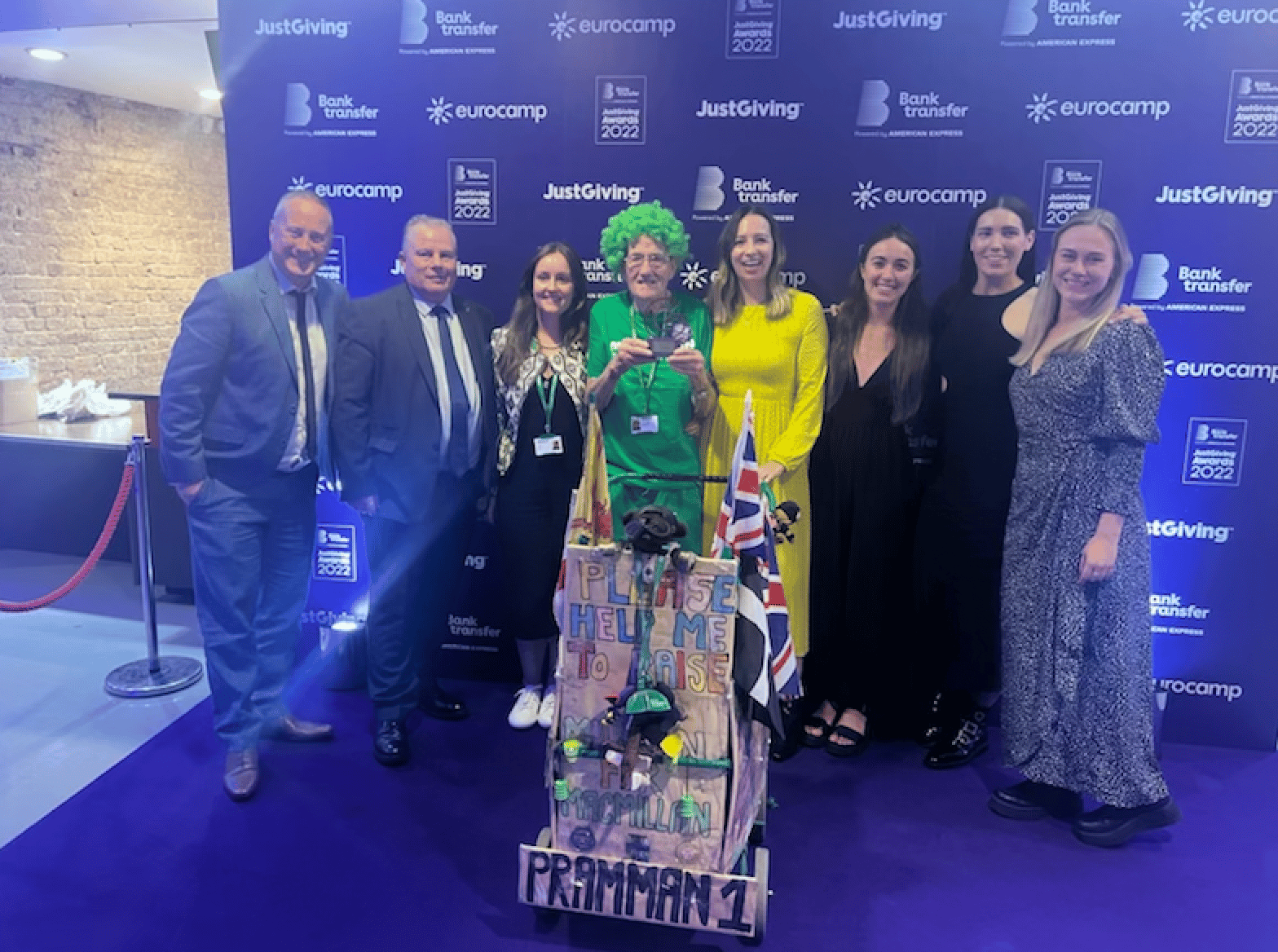 Come rain or shine, 83-year-old John (affectionately known as 'The Man with the Pram') can be found almost every day on the streets of Sheffield, wearing his signature green wig, pushing the pram bought when his daughter was born in 1961. Since losing his wife to cancer and his daughter during a routine operation, he's set his sights on reaching the magic £1million mark for Macmillan Cancer Support. John showed incredible resilience and commitment to his cause – we were beyond proud to present him with the Outstanding Commitment Award. Fellow fundraiser, YouTuber and BBC Strictly Come Dancing contestant, Saffron Barker, joined us to present the award.
Hear John and our two other finalists, Aimee Wood and Manjinder Kang, talk about the challenges that got them nominated here.
Special Recognition Award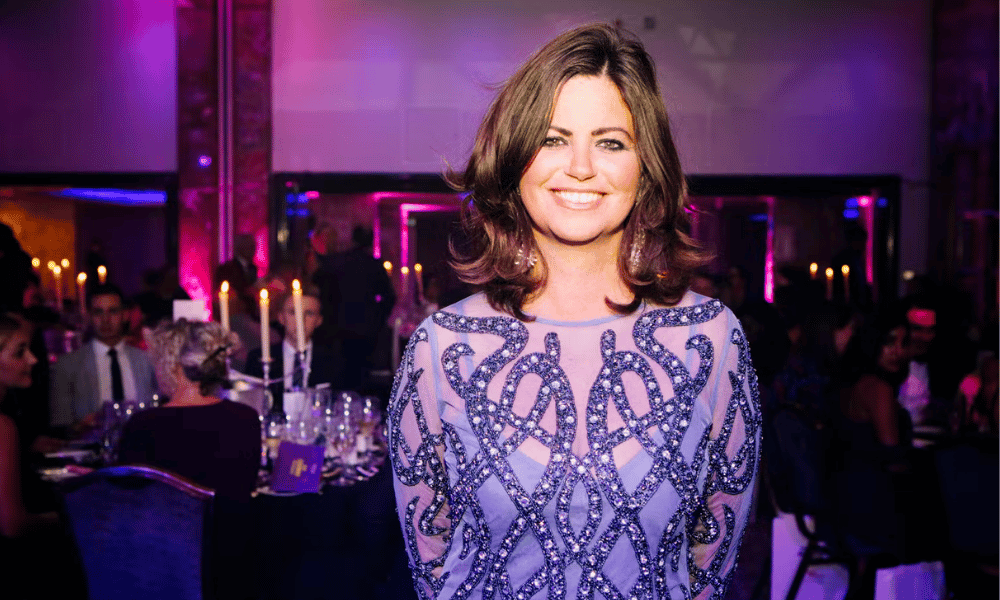 What legacy doesn't Debs leave behind. Directly because of Debs, there are hundreds of people walking around today who might not have been. And then there's the legacy of being a cancer patient – to be someone living with cancer, not dying of cancer.

Bryony Gordan
Our final award was an important one. Deborah James was a rebellious hope for all – raising over £7 million for the Bowelbabe Fund and wide-scale awareness of Bowel cancer and its symptoms. To be in her presence was truly magical – her hard work has, and will continue to change lives. We were honoured to be joined by Telegraph Columnist, Bryony Gordan to present Deborah's brother, Ben James with the Special Recognition Award and to celebrate Deborah's incredible legacy.
Get inspiration in your inbox!
Don't miss out on digital fundraising tips, tools and trends.
Becky is the Community Manager at JustGiving. She's passionate about storytelling, and inspiring people to help charities raise more.