The Power of Data: Insights and Trends to Improve Your Fundraising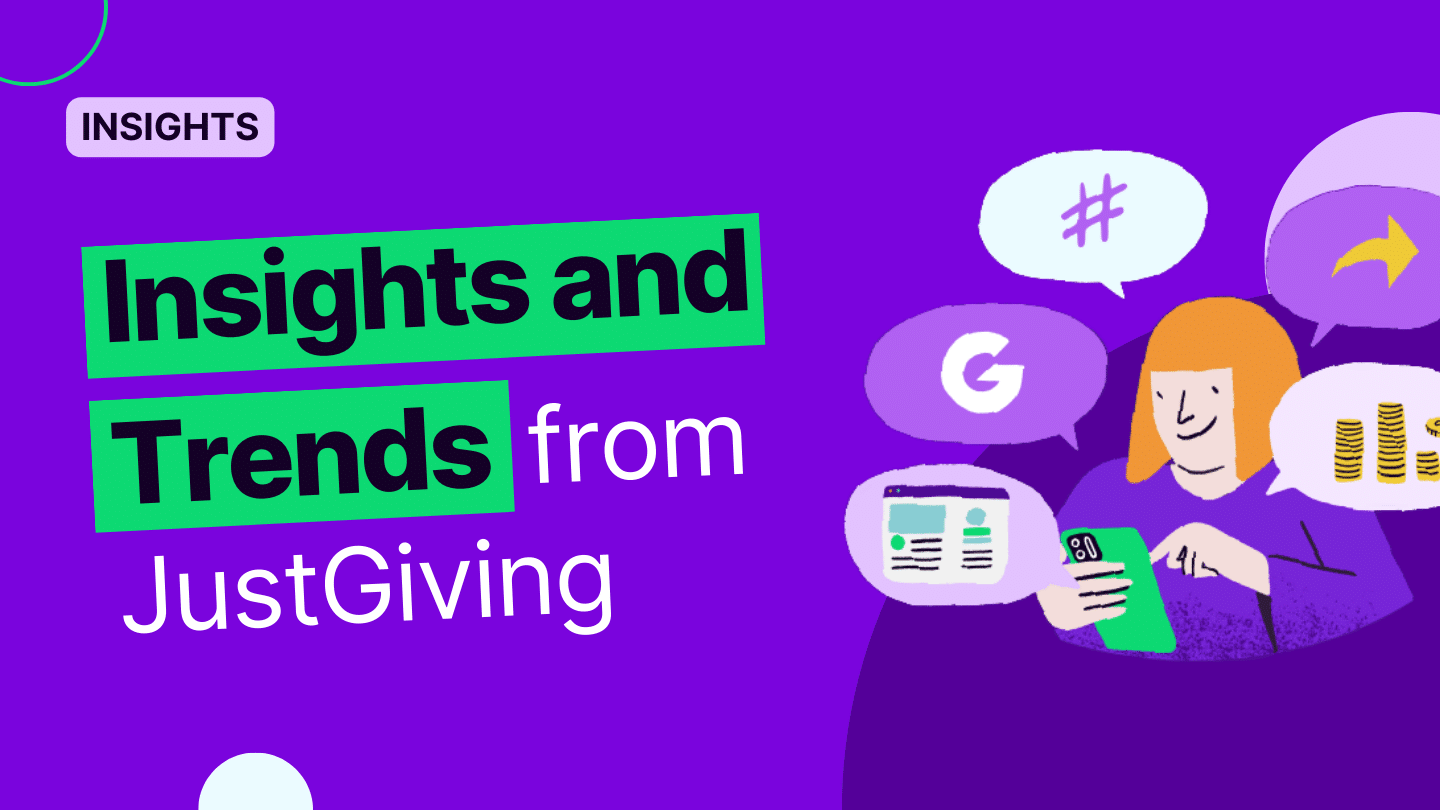 At JustGiving, we love testing ways to improve donor conversion and donation values. And we encourage you to do the same to make your fundraising as effective as possible!  
This might include: 
Using new tech 
Experimenting with new messaging 
Trying new fundraising avenues 
This is especially important as charities adapt to the cost of living crisis and post-COVID fundraising.  
We have a wealth of fundraising data to share with you!  
In our recent webinar, we shed light on our latest insights and emerging trends. Read on for the key points and how you can use them to boost your fundraising strategy. 
Best days and times for donations 
One of the insights attendees loved most from the webinar was the best time and day for donations. Here's a recap: 
Monday sees the highest average donation value.
Friday is the most common day for donating.
Donation volume peaks on the JustGiving website between 9am and 10am, then again between 7pm and 8pm.
The time of day we see the highest average donation amount is between 2-3pm.
We see lower donation amounts on public holidays.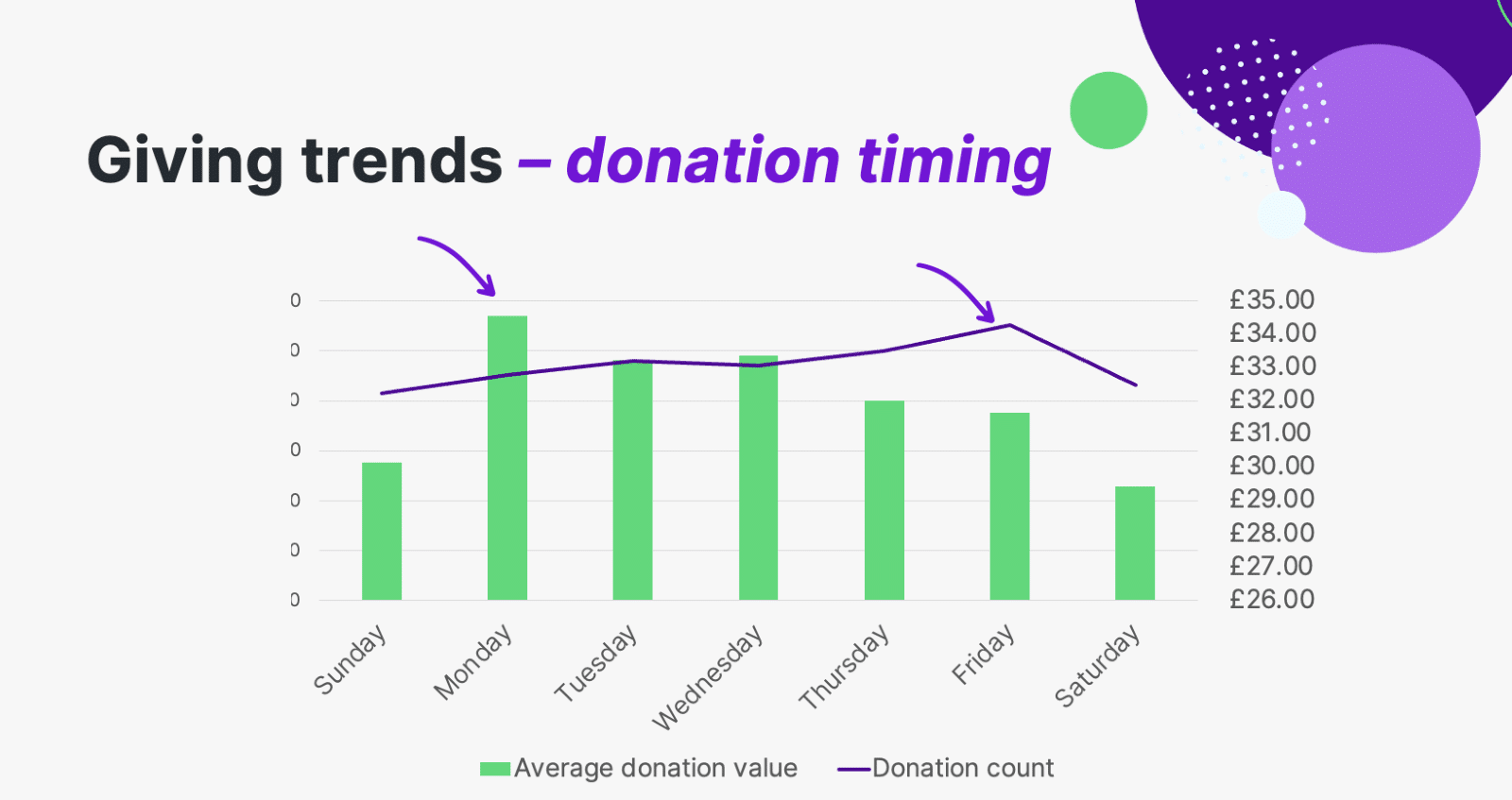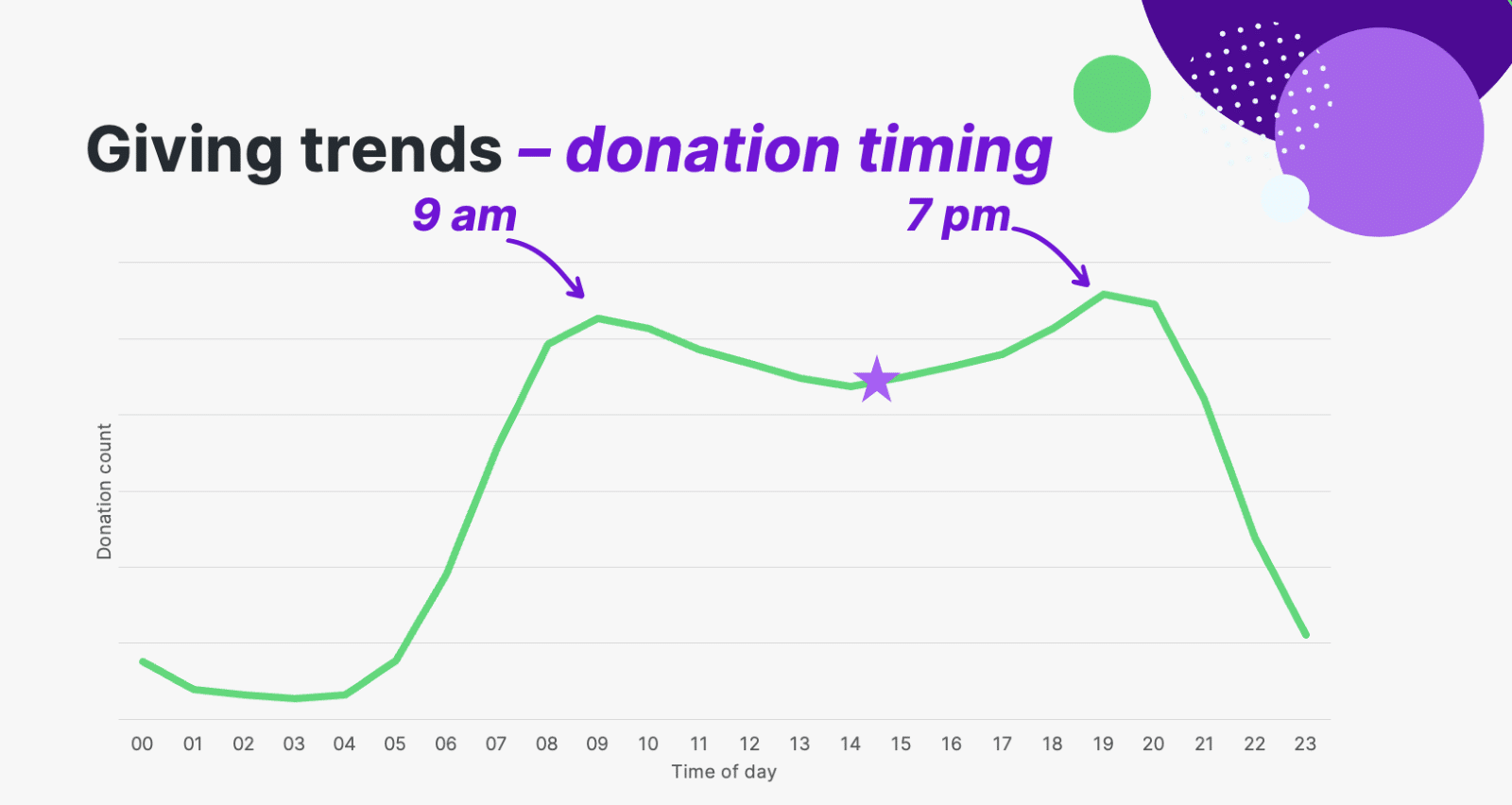 How can charities use this information?
Consider timing donation asks for the above days and times and avoid public holidays. Keep in mind, whilst this is a good place to start, you may find a better schedule for your charity. Always test to find out what works best for you. 
Organised Events 
2022 saw a big return to in-person organised events. This may include either major community events organised by a third party, or charity-owned events dedicated to your charity's fundraising.
Compared to 2021, … 
Organised events raised 6% more in 2022 (and 14% more compared to 2019!)
Organised event page value grew 19% in 2022
11% more active fundraising pages (pages that received a donation) in 2022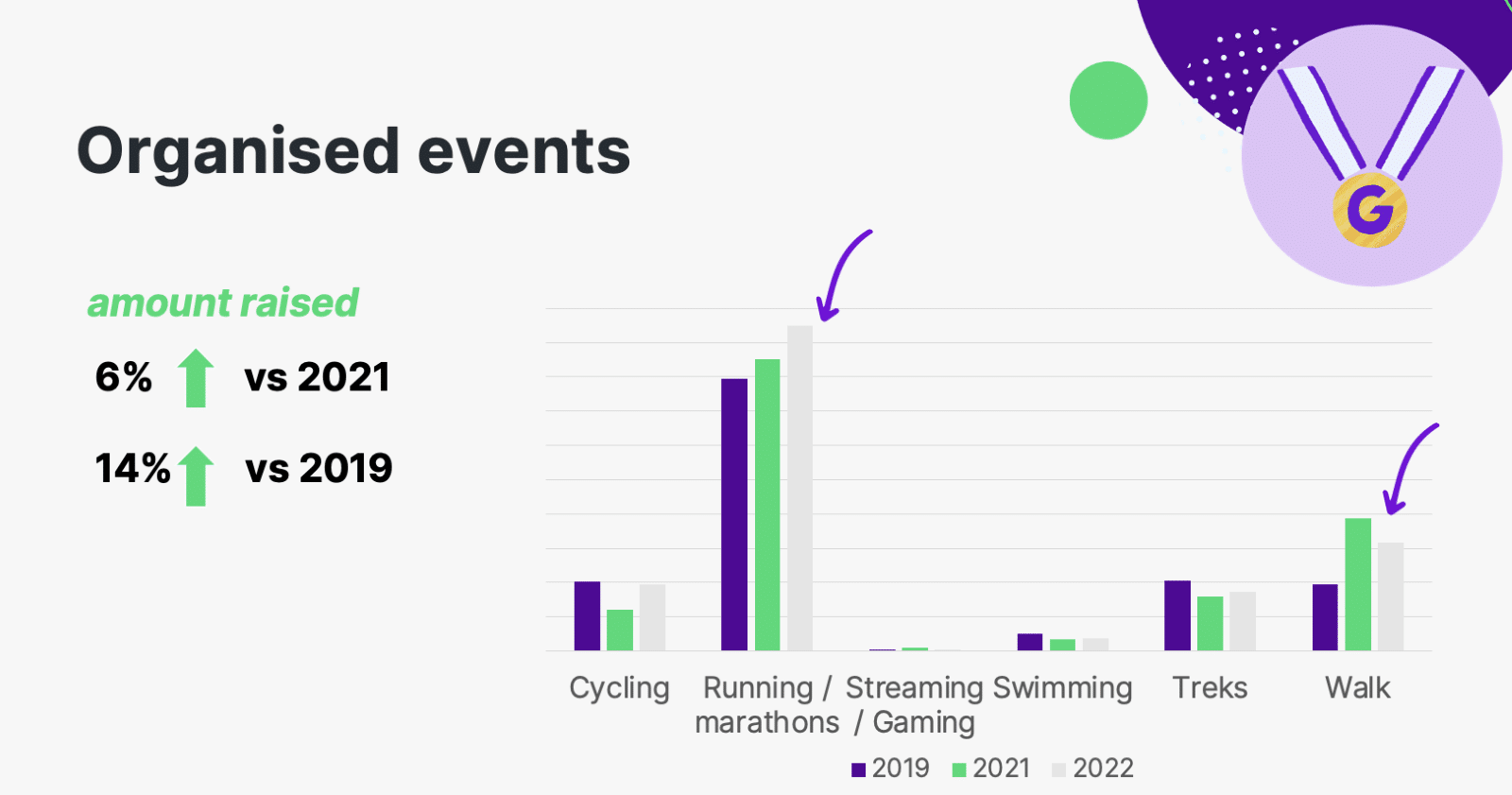 Our reports also show that the earlier you can attract supporters to your events, the more money they raise. Check out TRIBE Freedom Foundation on its Secrets to Fundraising Event Success for pro tips on how to get more supporters signing up to your events. 
We're committed to helping you raise more in 2023.
In fact, we have some fundraising incentives happening right now that your supporters will love (and will raise you more money)!
Every week since January, we've been giving away £100 to London Marathon fundraisers! Learn more and share your Campaign Page to get more fundraisers excited with this incentive.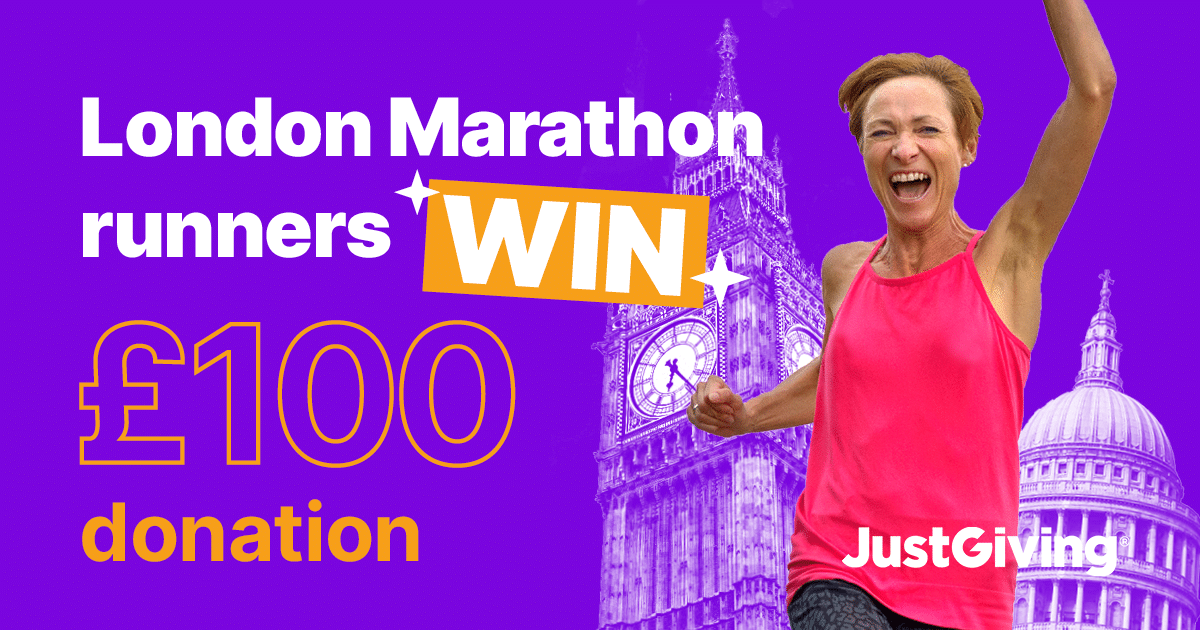 Virtual Events 
COVID-19 made virtual events more popular than ever, and whilst popularity for these events has dipped with the return of in person events, this is still a substantial area of fundraising.
Supporters love being able to participate from anywhere they are, while contributing to a collective goal. Fundraisers on JustGiving raised over £12 million with virtual events in 2022!
An example is Motor Neurone Disease Association's Team MND Virtual London Marathon campaign. It gives supporters who either can't or aren't interested in the in-person event an opportunity to participate virtually!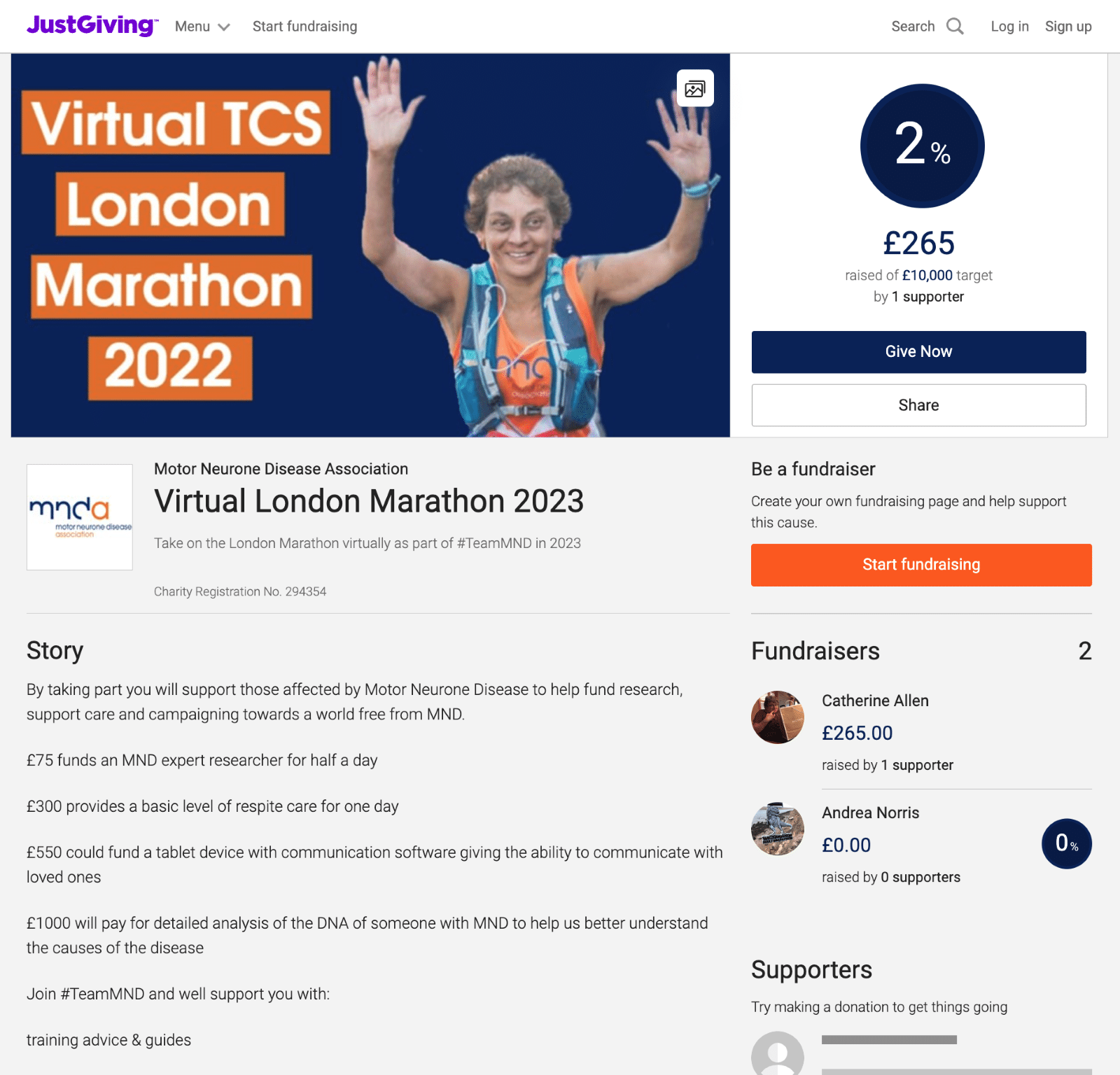 Learn how to create engaging virtual events with our Virtual Event Fundraising Toolkit. 
What's the best way to use JustGiving for fundraising events?
While Campaign Pages can be used for any type of fundraising campaign, including fundraising events!
Virtual fundraising challenges, in-person walk/run/ride organised events, appeals, or any event designed to raise money for your cause.
Campaign Pages empower your supporters can create and link their own fundraising pages to help raise money for your cause. Learn more about Campaign Pages 
Do-It-Yourself (DIY) Fundraising
Do-It-Yourself (DIY) fundraising has seen a big jump in popularity since 2019, and it's a trend that's likely to continue.
DIY fundraising is when someone comes to do their own thing, rather than an organised event. This usually takes the form of raising money for a charity through a personal challenge, such as Max taking on the Tough Mudder London West to support Dementia UK.
We saw a massive 71% increase in DIY donations in 2022 than in 2019 (!), with spring being the most popular period for this type of fundraising. We also saw a 5% rise in activation rate and a 4% rise in average page value for DIY fundraising.
While the average number of donations per page has decreased, the rise in donation value shows those who are donating are giving more.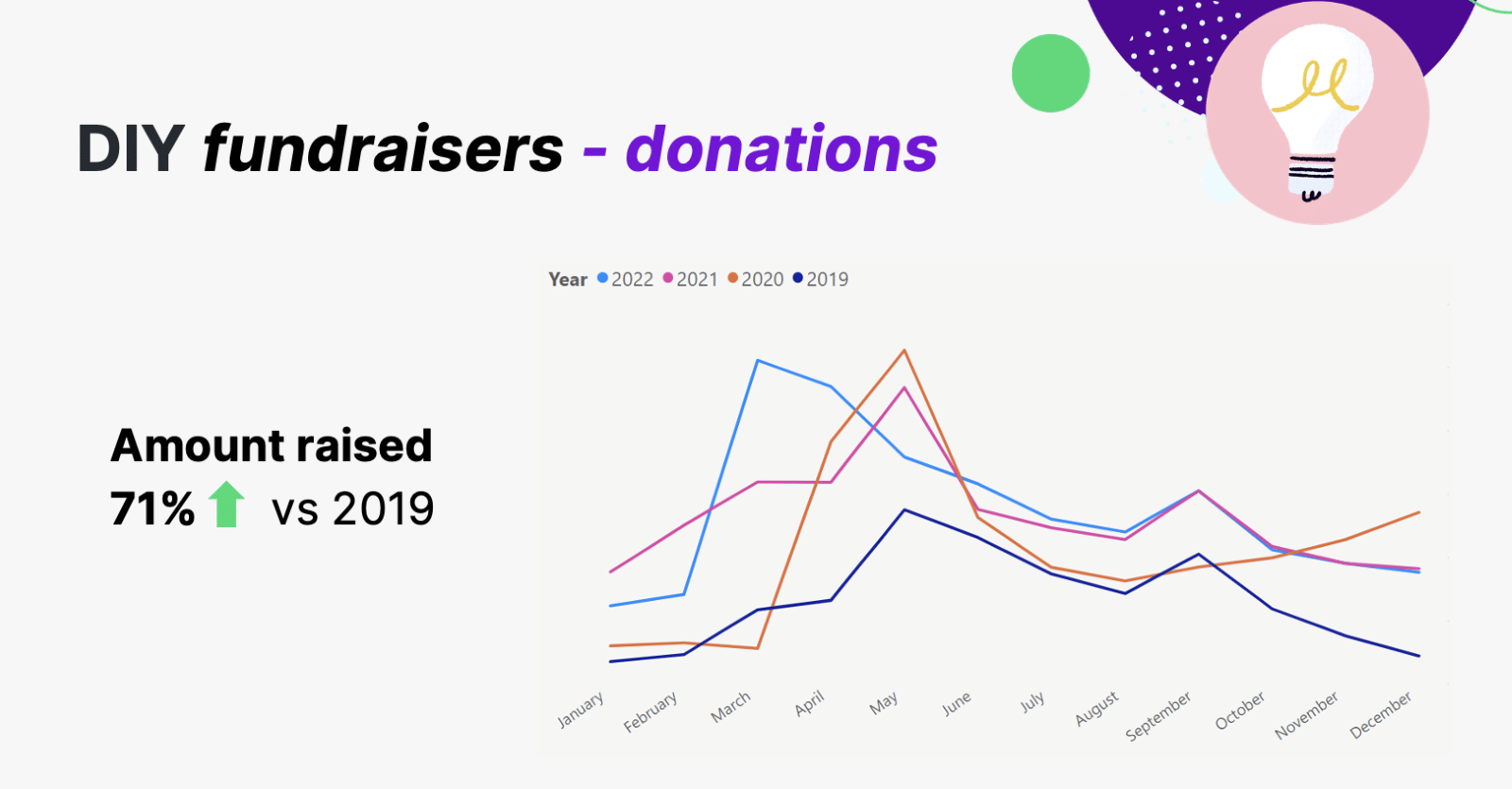 DIY fundraising is bigger than ever. Tell your fundraisers they can support you in any way they wish with JustGiving. You might be surprised at the creativity you see!
Here's some great examples of charities promoting DIY fundraising on their websites:
WWF asks its supporters to do their own fundraising, even providing them with starter ideas, fundraising packs, and fundraising tips! Learn the best ways to support your DIY fundraisers.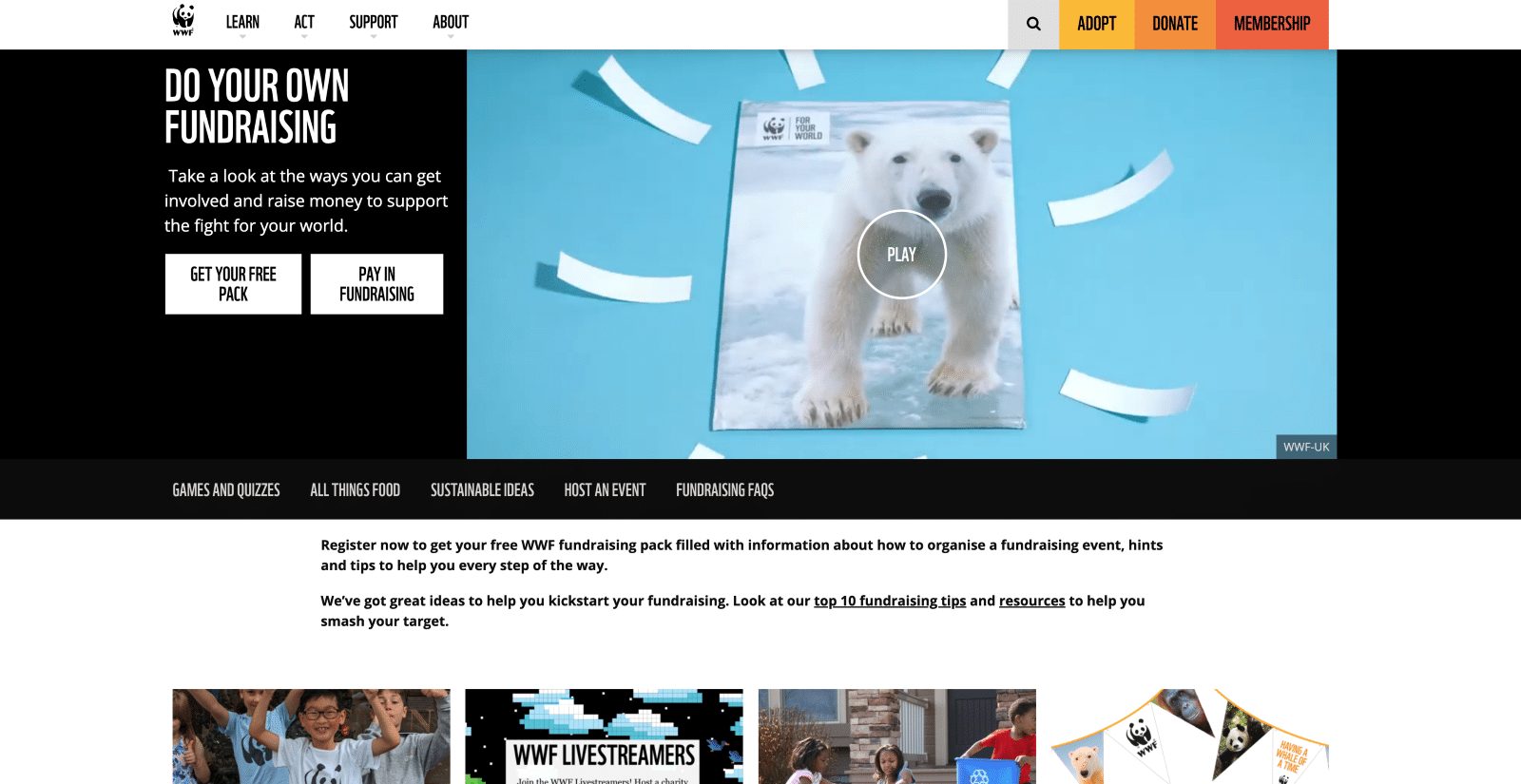 In-Memory Fundraising 
In-memory fundraising is when people set up online fundraising tribute pages or funeral collections, or when people participate in a fundraising event in memory of someone.
We saw an uplift in tribute and funeral collection pages during the pandemic. While the numbers in 2022 were lower than in 2021, 92% of non-event-related in-memory fundraisers came to JustGiving directly.
Jake Quickenden is using a JustGiving In Memory page to raise money for Sarcoma UK as he takes on the 2023 London Marathon.
As for in memory fundraising for events, average page value has seen a significant 31% increase since 2019, along with a 15% rise in activation rate! Running and walking are the biggest areas, with running alone contributing to 47% of all events in memory pages created: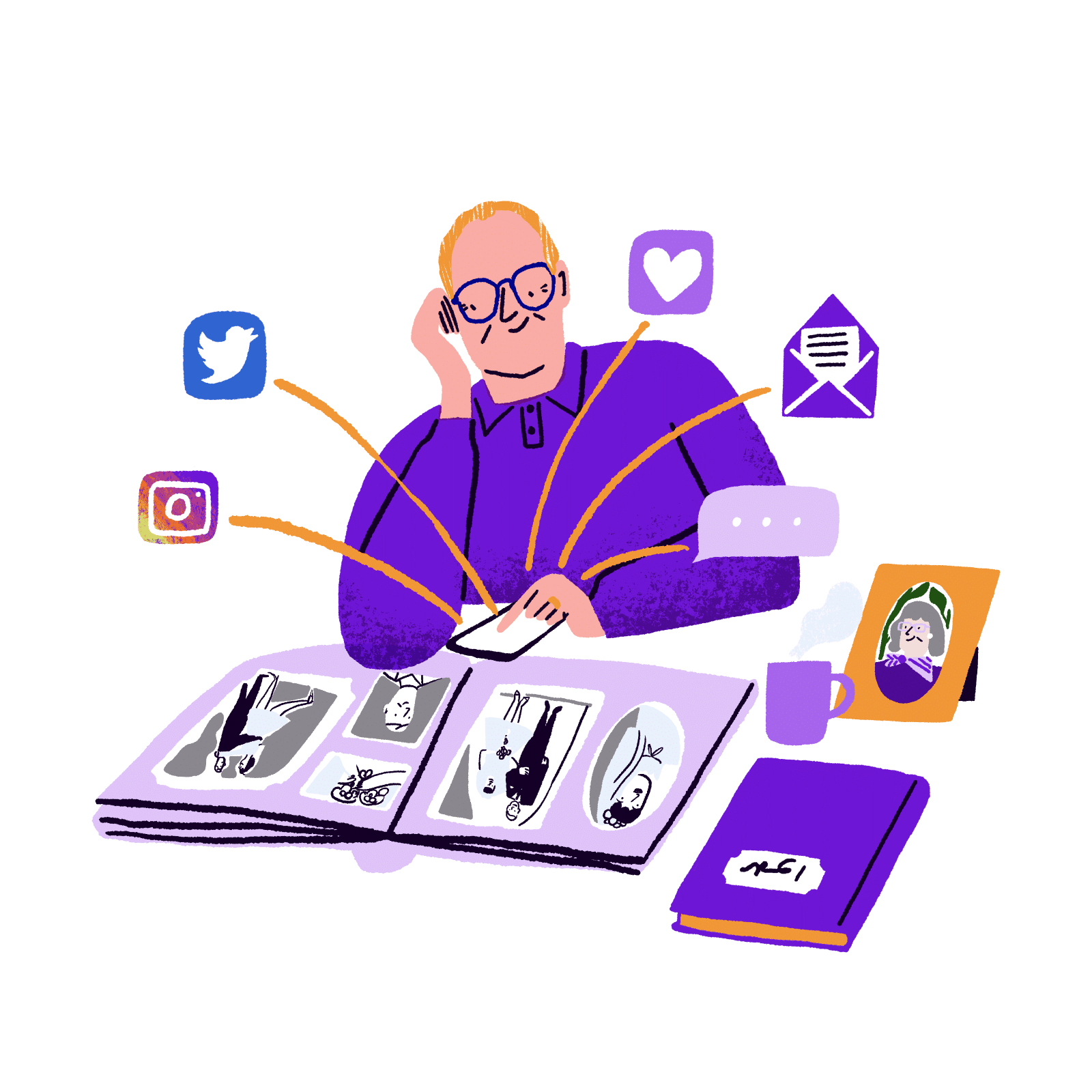 Check out how supporters can use In-Memory pages to remember someone and collect donations for the charity they care about. 
Learn how our email series helps steward your supporters. 
Charities that take advantage of these insights and trends will be well-positioned to succeed in their fundraising efforts. 
For more information on these topics, we encourage you to watch the full Insights & Trends webinar recording. 
Get inspiration in your inbox!
Don't miss out on digital fundraising tips, tools and trends.
Brian's on the Content & Community team at JustGiving. He's passionate about sharing online fundraising education and inspiration to help fundraisers raise more money, build their brand, and grow their cause.