The Three Eco-Friendly Fundraising Rs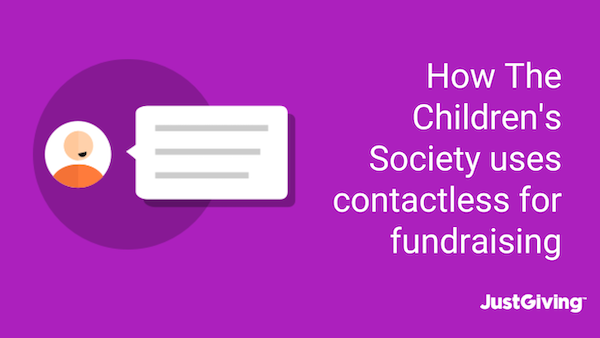 People today are more aware of environmental issues impacting our planet, such as plastic pollution, climate change and deforestation. They're looking to do their part to be kinder to the environment, whether through charitable donations or changing their day-to-day behaviours and purchasing decisions. Even if your charity isn't connected to an environmental cause, this is an important time for your charity to focus on 'going green' as you continue to focus on 'doing good.'
One of the most effective ways to do this is by understanding the impact your charity merchandise has on the environment. To help you make the most eco-friendly choices for your charity, we look at the three environmental 'Rs' for charity merchandise: reusable, recycled and recyclable.
Reusable: no excuse for single use
Every year we throw away enough plastic to circle the Earth four times! Reusable products help reduce the amount of waste we produce, especially when it comes to plastic and paper products. You can help supporters cut down on waste and take an earth-friendly approach to fundraising with practical items like reusable water bottles, bags and coffee cups.
Aside from being reusable, consider products that are also biodegradable. One creative option is vegetal pens, which are derived from 80% corn and are mostly biodegradable. These pens are feel-good items for any fundraising event or campaign – and won't leave a lasting impact on the planet.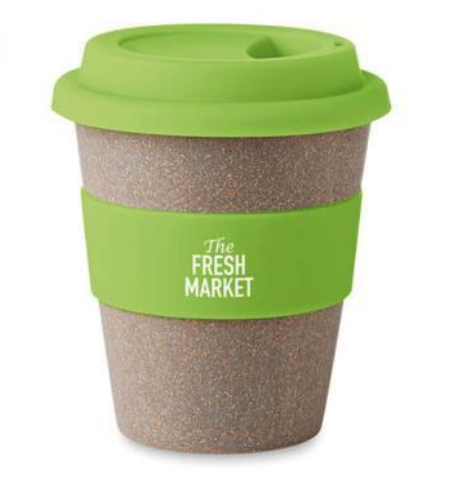 Recycled: made from reused materials
Recycled products also help reduce waste and pollution by reusing materials that would have otherwise been discarded to create something new. Recycled merchandise can be created from a variety of materials, including glass, plastic, paper, textiles and metals like aluminium and steel.
Today, you don't have to sacrifice selection in making a responsible choice to purchase recycled products. Many tried-and-tested merchandise options are now made from recycled materials, including button badges, keyrings, pens, notebooks, coasters, fridge magnets, and even customised denim pencils made from recycled textiles.
In addition to seeking out recycled products, look for locally-sourced items that are made in the UK to further reduce your carbon footprint. A great example is this Turbo Flying Disc, which is manufactured right here in the UK using 100% recycled plastic.
However, one consideration to keep in mind is the lifecycle of recycled products. Once a product is made from recycled materials, it can only be recycled one or two more times. So, eventually, it will end up in a landfill.

Recyclable: recycle after use
It's important to not confuse recycled products with recyclable products. One thing to keep in mind is that recyclable products do not necessarily contain recycled materials. Rather, recyclable products are items that can be used to create something new after they've reached their end of life.
However, it's important to note that recyclable products are only environmentally friendly if people take the action to recycle the product. Otherwise, they get discarded as waste alongside other non-recyclable products.
By choosing products that are either reusable, recycled or recyclable (or better yet, all three!), your charity will be helping to reduce unnecessary waste and pollution. With so many eco-friendly options available, it's never been easier for your charity to 'go green.'
---
About Rocket Charities
Rocket Charities is a leading supplier of ethical charity fundraising merchandise. We have more than 30 years of experience in providing creative, custom, and ethically sourced merchandise that delivers profitable results for our charity clients. We partner with our charity clients throughout the entire sourcing process – from initial consultation and free design services, through to quality production and on-time delivery. Our unrivalled service and dedication to ethical practices have earned us the trust of some of the UK's leading charities, including the RSPB, Save the Children, Breast Cancer Now, Unicef, and Macmillan Cancer Support. For more information, visit Rocket Charities' website or twitter.
About Veena Dookoo
Veena Dookoo is Director of Rocket Charities, a leading supplier of ethical charity fundraising merchandise. A passionate ethical manufacturing advocate, Veena founded Rocket Charities more than 14 years ago to offer charities complete peace-of-mind when choosing their merchandise supplier. Since then, she's partnered with charities big and small to realise their merchandise campaign goals through innovative, bespoke, and cost-effective fundraising products. Some of her key clients include the RSPB, Teenage Cancer Trust, Alzheimer's Society and Marie Curie.
Get inspiration in your inbox!
Don't miss out on digital fundraising tips, tools and trends.