Think email automation is too difficult? Read our handy guide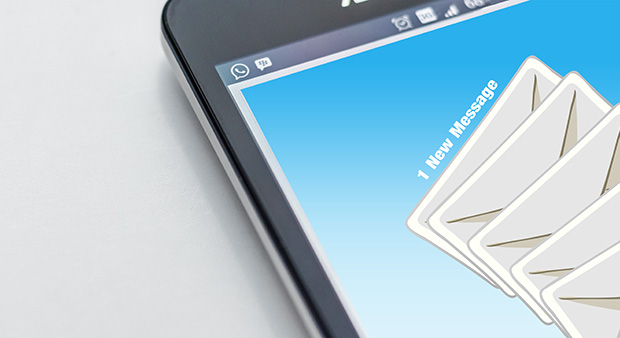 Ever wondered how you're going to find the time for good quality events stewardship?
It doesn't have to be time consuming – email automation can help you to save a tonne of time and smash stewardship.
Put simply, email automation means you only need to set up an email (or series of emails) once. Rather than sending in bulk at a designated time, the email send is triggered by a specific action, like a supporter signing up for a challenge event.
But where to start? Here's our step by step guide:
Know your audience and map out the journey
The beauty of automation is that it allows you to send the right messages at the right time. Think about the journey your event participants will go on from sign-up to post-event – what are their needs, what stages do they usually go through, and what will they find most valuable?
For an event like the London Marathon, you might base your automation plan on the 17-week marathon training plan. This gives you a structure for your email communications, and you can add your own specific content at key milestones along the way.
Ask yourself:
What information will they need and when?

It doesn't need to be in-depth, just the basics: when should they do their first training and at what point should they set up their JustGiving page?  

How can you assist them at the right times in their journey?

When might they hit a fundraising rut, and how can you help get them out of it?

How can you add value to their challenge experience?

Could you offer advice from previous participants, do you have a high profile runner or know a relevant influencer who could write a blog or create some additional content for you.

What data do you have that can make the experience more personal?

Can you use fundraising data, like the amount they've raised so far, to encourage them to to keep going?
Once you've answered these questions, you should have a clearer idea of what your email journey will look like.
2. Set it up
Write your welcome email
Ideally this first email will be triggered by a person signing up to your event on your website.
They'll receive it at the moment of sign up, so this could be the most important one of them all.
Open rates for triggered emails are four times higher than email newsletters. With a greater chance of being opened, this is your opportunity to engage participants with valuable content while the event is still fresh in their minds.
Grab the attention of your event participants immediately.  Thank them, and make them feel part of a community. Tell them what to expect next, or even encourage them to share their challenge with friends and family.
This email from Cancer Research UK is a great example.
Add value with automated follow-on emails
These emails will be sent at predefined intervals after the initial welcome email. Go back to your original journey map and create an email for each step.
Whether it's training guidance or support with fundraising, this is your chance to make their experience memorable.
Think about the best time in the journey to offer each bit of information – for example, you might give advice on setting up a JustGiving page a few days after sign up, or start to send training resources a week after sign up.
Throughout the series of emails, include case studies or messages from beneficiaries to keep your participants motivated and engaged with your cause.
Engage them after the event
This is where any data you've collected on the event day comes in handy. Incorporate participants' individual race times or fundraising totals into your email to give them an instant feeling of achievement.
If you can't offer this level of personalisation, don't worry, you can still take this opportunity to thank your participants, and maybe even encourage them to sign up again!
Measure the results!
What are your open rates and click through rates? Are some of your emails performing better than others?
If a particular email had a significantly higher open rate, take a closer look. Did it have a particularly compelling subject line? Did the email contain some juicy content?
Put yourself in the shoes of your recipients. Why did they open it, and can you use this information to improve your other emails?
Get inspiration in your inbox!
Don't miss out on digital fundraising tips, tools and trends.