Thinking of ditching email? Here's why you shouldn't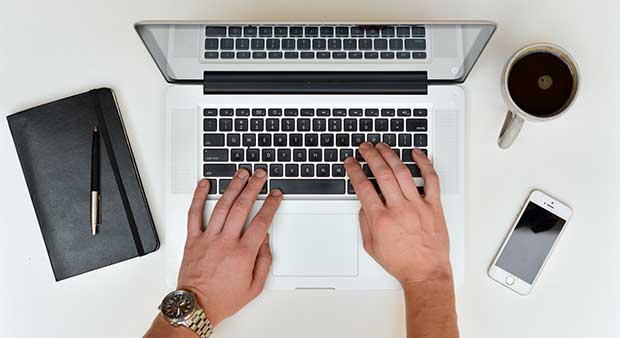 Think email is dead? Think again.
Econsultancy's 2016 email marketing census revealed that companies are getting increasingly confident in email. Over half rated their campaign performance as 'excellent' or 'good' – more than a 10% increase on the previous year.  
This is good news for fundraisers. Email can be a powerful tool to deliver your digital fundraising strategy. Here are our top three reasons why:
It's easy to be compliant
Many fundraisers are worried about the implications of the impending GDPR regulations.
But with email, it's easier to be transparent and supporters can be in control. CRUK's recent opt-in campaign uses radio buttons for a super transparent approach. Their research showed the public prefer a clear yes/no option, because this is easier to understand than tick boxes.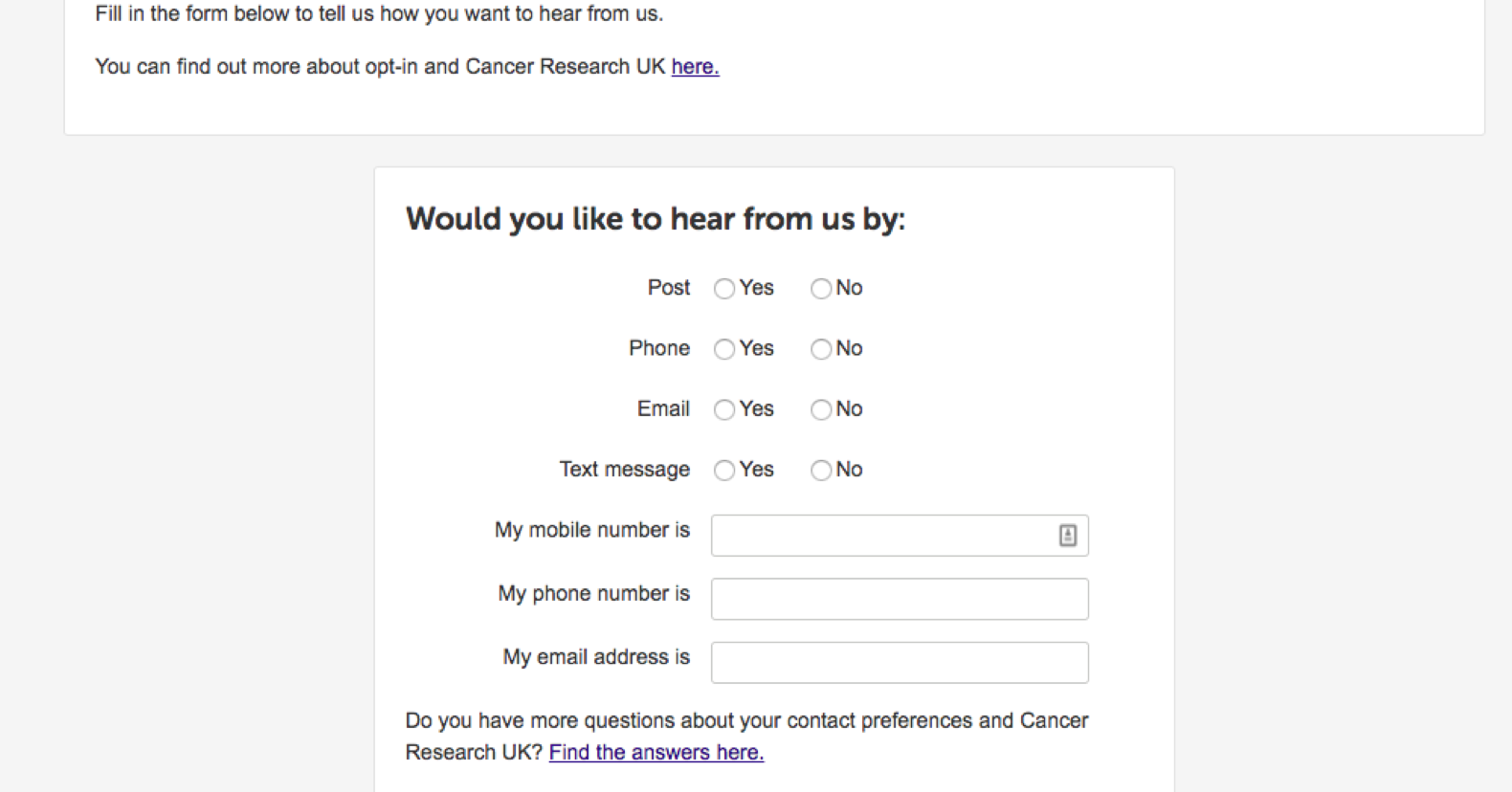 An email preference centre offers supporters the opportunity to 'opt-down' rather than 'opt-out', giving them the freedom to receive fewer updates, rather than none. That's a win-win for everyone.
Most email service providers force you to be data compliant. Mailchimp's terms of use require you to have subscribers' permission to add them, and the platform includes double opt-in as standard on its sign up forms.

Giving your supporters the chance to confirm their subscription via double opt-in ensures they definitely want to be on your list. This means they'll be more likely to give. The RNLI proved it with their opt-in only appeal last year, reporting triple the average donation amount and response rate compared to the previous year.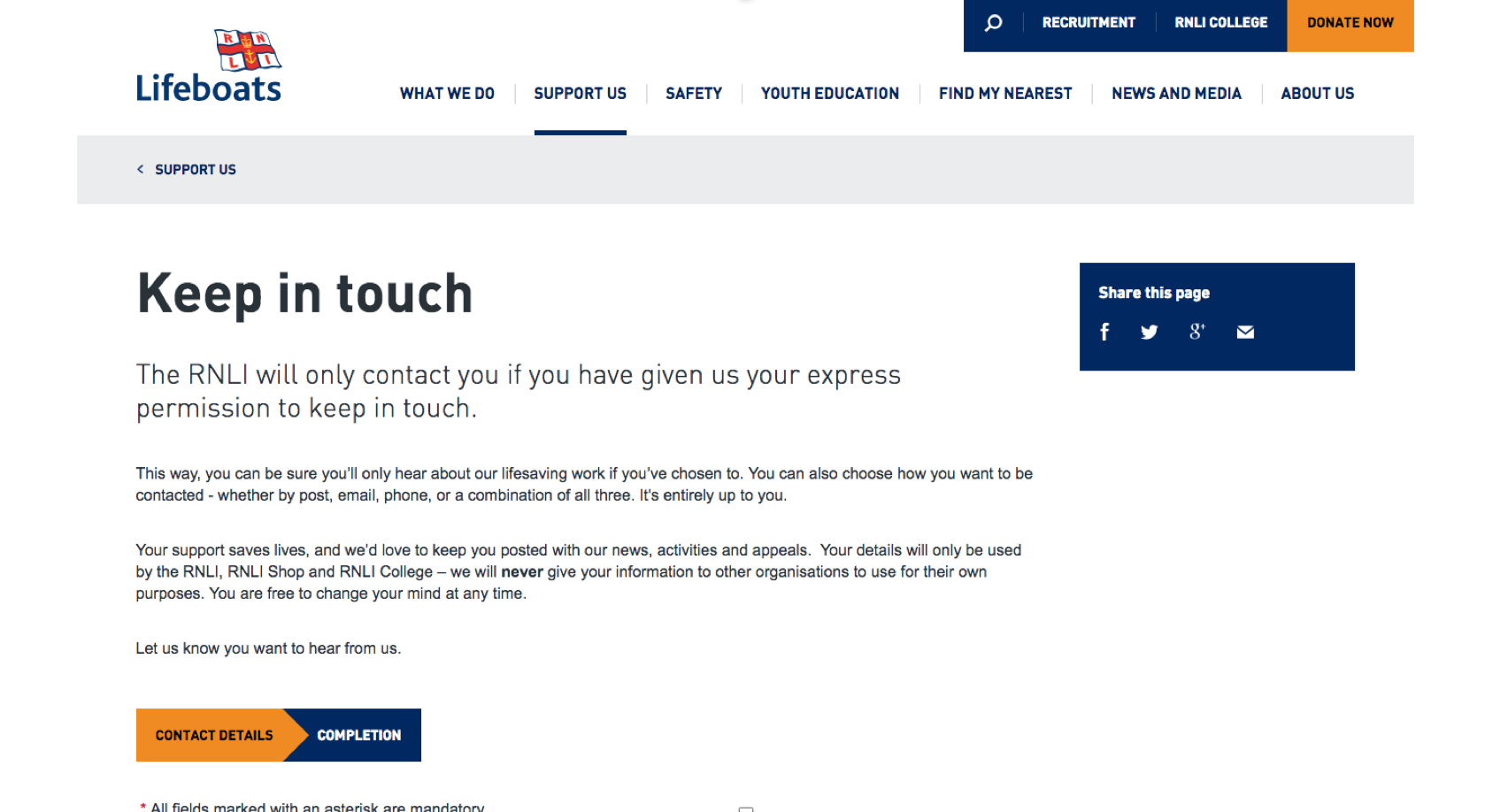 And, by being compliant with your email, you can be sure you won't pay a hefty price for breaching regulations, like Flybe and Honda.
Email will give you the best ROI
We all know that email is a cost-effective solution for charities. But it's not just affordable: email can deliver a better return on investment than SEO.
Econsultancy's census shows us that email scores top marks for ROI compared to all other digital channels, including SEO. That's a compelling reason to give your email fundraising strategy some TLC.
Email is action-oriented
People are conditioned to take action on their emails, far more than on social media where native behaviour is more content consumption. That's why 73% of companies rate email's ROI as excellent or good, compared to just 39% for social media.
So if you can land the right action-taking message in a supporter's inbox at the right moment, you can achieve impressive results. For example, if you have a postal appeal that you send out three times a year, supplement it with follow-up email content to the same supporters to increase cash donations.
Happy, engaged donors are the holy grail for any digital fundraiser, and email will help you achieve this.
Give your fundraising email strategy some attention and you will be sure to reap the benefits. Over the next few months we'll be sharing top tips and best practice for taking your email strategy to the next level. Watch this space.
Get inspiration in your inbox!
Don't miss out on digital fundraising tips, tools and trends.