13 ways social media can open your charity event to all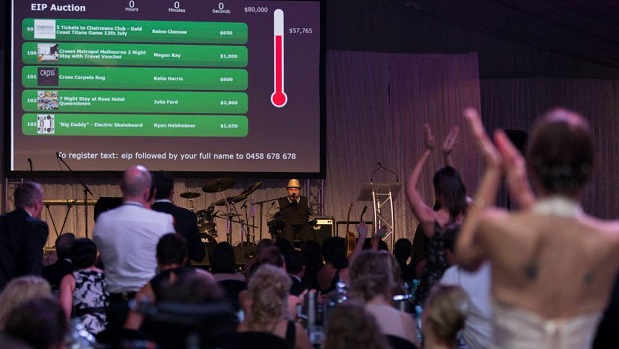 No matter how hard you try, there will always be some people who can't make it to your charity conference. Ross McCulloch, director at Third Sector Lab, shares some ways you can use social media to make your next event truly open to all and take the conversation beyond the four walls of your venue.
1. Choose the right hashtag
I was recently at a charity event when people from a law enforcement event in Dallas started tweeting using the same hashtag – neither side had bothered to do a simple Twitter search. Make sure you create a unique hashtag and use the same hashtag across your key channels (Twitter, Instagram, YouTube and beyond) to ensure your event content is easily searchable.
2. Ask questions
What are the key questions your event is looking to tackle? Which speakers would people like to hear? Use your social media channels to drive the conversation pre, during and post event. This was a tactic we used in the build-up to Rights for Life, Scotland's mental health and human rights conference.
Are mental health issues portrayed realistically on TV? NO – RT YES – Fav #RightsforLife http://t.co/4xTjMw8daI pic.twitter.com/p04vpGncDl

— SRN (@SRN_Tweet) May 28, 2015
3. Go behind the scenes
With Snapchat, Periscope and Vine you can offer an intimate, behind the scenes look at the event from the planning stage right up to the big day itself. Knowing Periscope is a channel that's hot with their target audience right now, YoungScot used it to go behind the scenes at their 2015 awards ceremony, as shown in this poster encouraging their supporters to download Periscope, add YoungScot and enjoy the red carpet.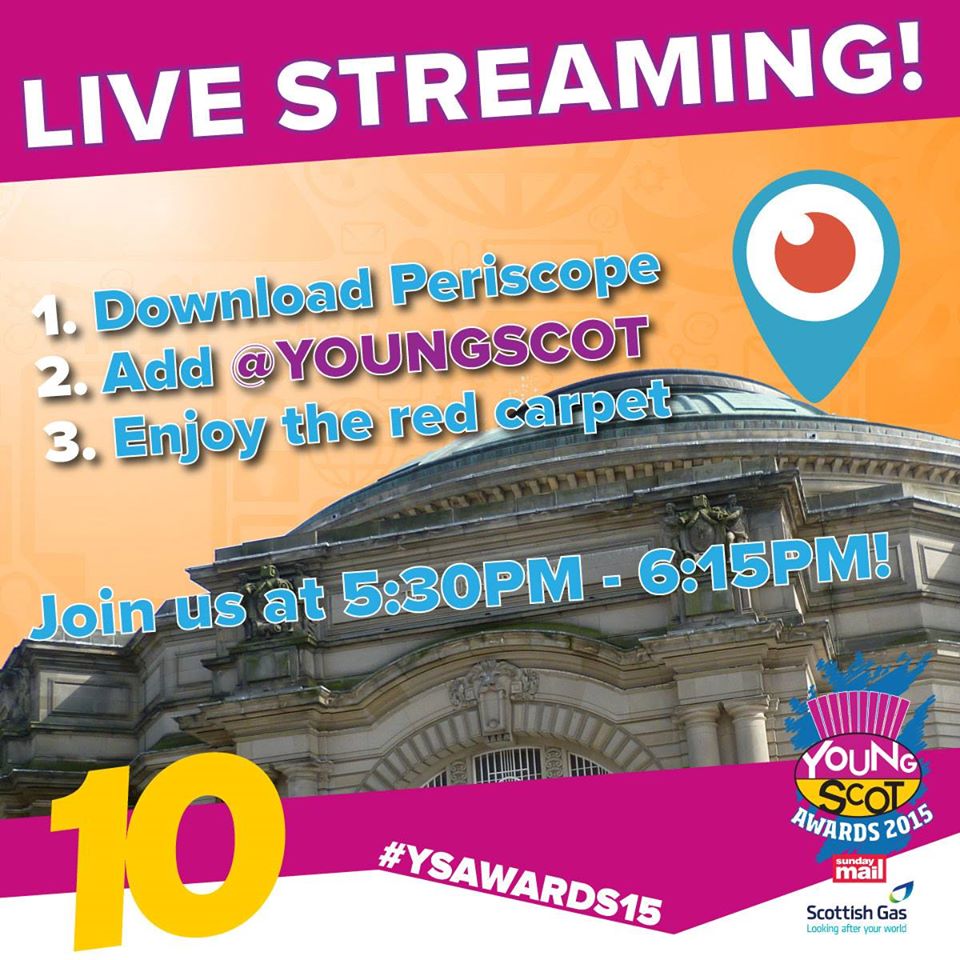 4. Tell the real story of your event with social reporters
As these examples from The Scottish Assembly for Tackling Poverty and Rights for Life demonstrate, social reporting allows you to look beyond the keynote speakers and get to the heart of the issues your event is hoping to tackle – by speaking to conference attendees.
5. Livestream video or audio to make your event more accessible
Ustream is the way to go but YouTube Live is also worth a look if budget is tight. Live audio is a much simpler option and works well if you've also got speakers' slides online – Mixlr is my favourite. Most livestream services will save your stream, allowing you to archive talks and workshops for viewing post-event.
6. Make sure you chose a social-ready ticketing solution
Use a social-ready solution like Eventbrite or integrate simple social sharing tools into the event sign-up page on your website. Combine this with a Facebook Event to ensure you maximise your social reach every time someone signs up.
7. Create an online hub for all your event content
Use an event blog as an online hub for event content and updates. Grab a free WordPress.com blog solely for your event if your charity's main website isn't suitable.
8. Live-tweet the event
Think about how you can sum up the key points the speaker is making in 140 characters plus how you can join up the online and offline audiences. Could you let people in the room and Twitter users ask panelists questions?
They're feeding in questions from twitter to panel at #rightsforlife. You know what? It works brilliantly and all conferences should do it — Markoneinfour (@MarkOneinFour) June 2, 2015
9. Use Twitter lists to identify and engage the right people fast
Create Twitter lists of invited, prospective, and registered attendees. Use established lists to find the main bloggers and Twitter users in your sector. Work closely with these key influencers to extend reach and connect your online and offline audiences.
10. Schedule content in advance to make your event less stressful
Lighten your load by using a social media dashboard, like Hootsuite, to schedule key information in advance.
11. Use Canva to create simple event graphics
Create simple event graphics – programme information, key questions, statistics, etc. – with Canva to help boost engagement.
12. Use digital tools to get real-time feedback
RNIB Vision UK 2015 conference delegates can make a 'pledge' either on social media or through their app, allowing RNIB to create a 'pledge wall' on their website. They've also committed to follow up with delegates a month afterwards to find out whether they took their action forward.
13. Leave a lasting legacy
Undoubtedly you'll breathe a sigh of relief the second your conference comes to an end but in many ways the hard work has only just begun. This is especially true if your conference or event was setting out to tackle a big issue. Use Storify to curate the story of your conference (Institute of Fundraising Scotland used it to great effect for Community Fundraising 2015) and keep the conversation going via your hashtag. Most conferences aren't really about bums on seats. Ask yourself why your event exists, what is the big issue you're looking to tackle? Think about your event as a conversation and you'll have no problem making it truly social. What are your top tips for running a successful event? Leave a comment below.
---
Going to the National Fundraising Convention on 8 July?
Join JustGiving's Mike Bugembe and Parkinson's UK's Paul Jackson-Clark at their session on big data and fundraising. Or follow the action on Twitter using the hashtag #IOFNFC.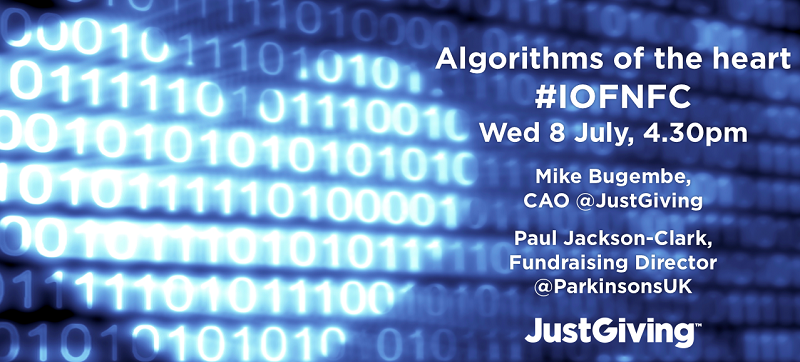 Get inspiration in your inbox!
Don't miss out on digital fundraising tips, tools and trends.
Ross McCulloch is the founder of Be Good Be Social training and events, as well as Direcor of Third Sector Lab - a digital media agency working exclusively with charities, housing associations and social enterprises. He has worked with a wide range of clients, including Relationships Scotland, SCVO, Oxfam Scotland, Enable Scotland and Breakthrough Breast Cancer. Ross also sits on Foundation Scotland's Impact and Innovation Committee and is Chair of Comic Relief's Community Cash Glasgow funding panel.