Three landing page fails (and how you can avoid them)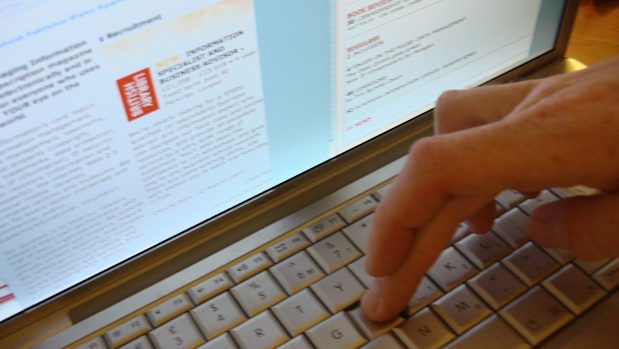 Landing pages are a truly misunderstood beast in the charity world. Long used by startups and corporates to motivate and inspire potential customers into signing up for their products, they are only just starting to be taken seriously by charities as campaigning and fundraising lead generation tools.
Landing pages are the dedicated web pages you build to drive REAL action by your visitors. They differ from normal web pages on your existing site by having fewer (or no) menu links that can take people off the page. They also have a nice big obvious call to action, which is the focus of the whole page. Examples include:
• signing up to a fundraising event
• signing a petition
• writing messages of support to service users
Landing pages are usually set up on a campaign by campaign basis, with traffic coming from PPC ads on Facebook or Google.
Normal web pages have too many distractions, and using them for campaigns means charities can lose out on petition sign ups, fundraising enquiries and even donations.
Here are my top three landing page fails and how you can avoid avoid them.
1. Telling visitors your life story
You probably have about seven seconds to convince a visitor to stay on your landing page. That's it. Precious little time. So don't waste it telling them your charity's history or excessive detail on the campaign's background.
Instead, pack your succinct first paragraph with:
• what you want them to sign up to
• what difference it will make in the world
• what they'll get out of it
Here's a great example from Shelter's Save our safety net campaign: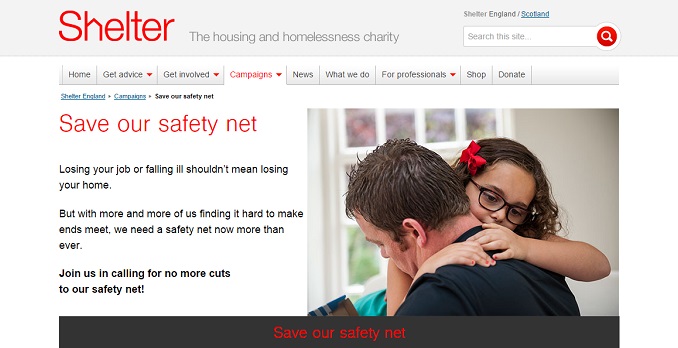 Consider your audience first: on a marathon page, talk 'runners talk' of personal bests and ballots. On petition pages, mention your movement and social change. Load as much inspiring, action-based language into the page as you possibly can.
2. Hiding the benefits under a bushel
Why should visitors sign up to what you have to offer? I bet your organisation isn't the only one offering this event or opportunity so why should visitors choose you?
All too often these benefits exist but:
• they are way down the page where they get missed
• they are on other pages entirely
• they aren't mentioned at all
It's vital to remember that yours is not the only charity doing what you do. Work hard to summarise what makes you special on your landing pages.
You can do this by using:
• succinct text
• high quality, emotive and BIG images
• social proof, like how many people have already signed up and why they loved doing so
3. Hiding the call to action
This is the single biggest fail – taking the one thing you want your web visitors to do and burying it way, way down, deep in the pit of the page where nobody will find it.
You have a choice on your landing pages: be content with your visitors browsing and taking in a few of your many words and images, or drive them to take meaningful action.
If you choose the latter (and you must!), you'll be making it significantly less likely that they will take that action if you:
• let the colours on your form blend in with the rest of the page
• write it in the same size font as the rest of the page
• make your form fields small and tricky to click into
Here's a good example of a great campaign landing page from WWF UK on their 'stop forests being erased':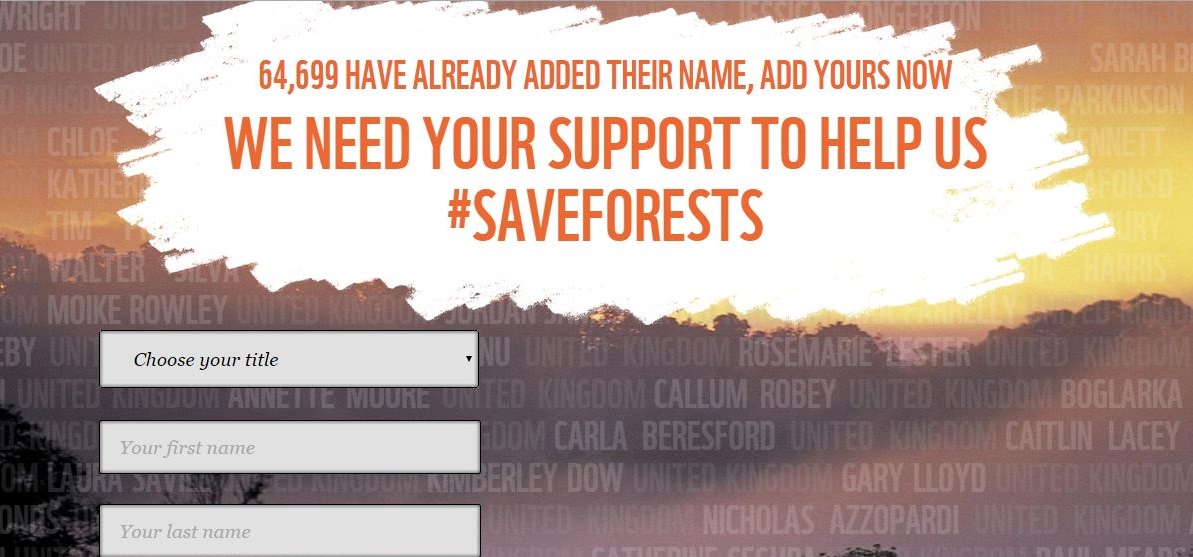 Use these simple design principles to draw their eye to the call to action, and once there, make it as easy as possible to complete. Don't ask for too much information, be nice and thank them when they take action.
You'll be amazed at how much your visitors do for your charity on your landing pages when you make it easy for them.
Related reads:
Get inspiration in your inbox!
Don't miss out on digital fundraising tips, tools and trends.
Matt Collins is managing director at digital marketing agency, Platypus Digital, and tweets @charitychap