Three communications lessons from tube announcers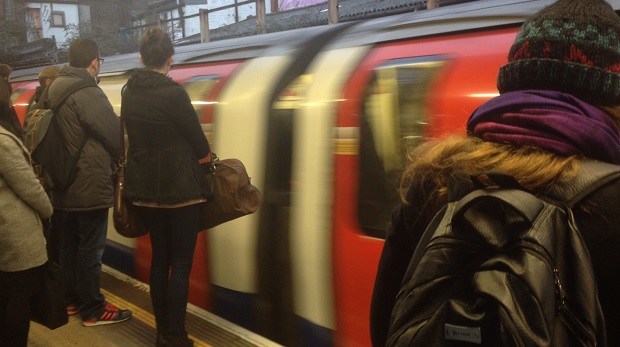 Richard Sved explains that whilst he's a rather mild-mannered commuter, there's one platform announcement on the London Underground that's guaranteed to irritate him.
Picture the scene if you will
The tube train is just arriving into the platform and as it starts to slow down, I'm trying to work out if I'll be stood near a door. I may not have long to get into position.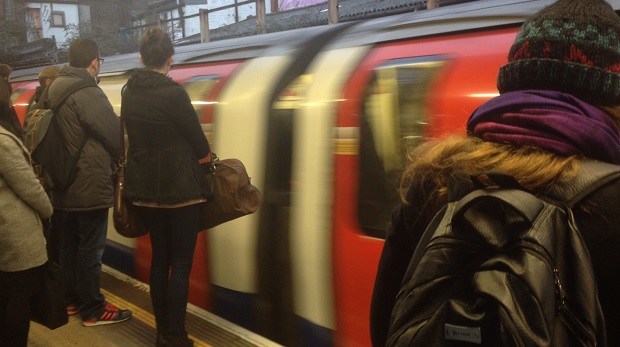 And then I hear this from the platform announcer:
"Please use all the doors!"
You see, I want to do the right thing. But how am I supposed to react to this? How is using all the doors even possible? Which door in particular should I go to?
It's not that I'm being facetious. I know that I'm not personally being asked to use all the doors. I do know that they're basically asking the commuters to spread out a bit along the platform. Of course I do.
But the point is, I think: I can't work out how the message relates to me as an individual. It's addressed to a group, and therefore has little meaning to me, the listener. There are too many options for me and there's too much to compute in a very narrow timeframe.
So why am I writing about this in a charity blog? Well, I think there are a few lessons for us, particularly in how we communicate with our supporters:
1. Address a single person, not a group of people
The announcer's words are addressed to the commuters as a group, and so the instruction for the single listener is confusing. Tell me to move down the platform and I'll know what to do. Even if your supporter is receiving a mailing that has gone to a large number of people they need to be addressed as if it is just for them. So often I've seen phrases like "We are writing to thank our key supporters…" so often over the years. And I've even stopped writing "Dear all" on internal group emails. You are writing to one person. Make it singular. The person reading your letter, email or newsletter needs to feel as though it's been written only to them. Here's a great example from Willow Foundation, a charity I support:

2. Make your 30 seconds count
Part of the difficulty of that train announcement is that it is made just at the moment when I can't do much about it. Don't forget that you don't have long to maintain your supporter's interest. You can't give them a month by month summary of everything that's happened. What are the key messages you want to convey and how can you do it incisively? How can you connect to them?
Or think of it this way: the train carriages represent all the different messages you could be trying to convey to your supporters. The first carriage might be a welcome, the second carriage might be your thank you for their first donation, other carriages might be about specific projects.
But your supporter doesn't have long on the platform when the train comes in so please do not ask them to use all the doors!
Here is a beautiful example of this from Child's i Foundation. It's direct, personal, and the ask is simple: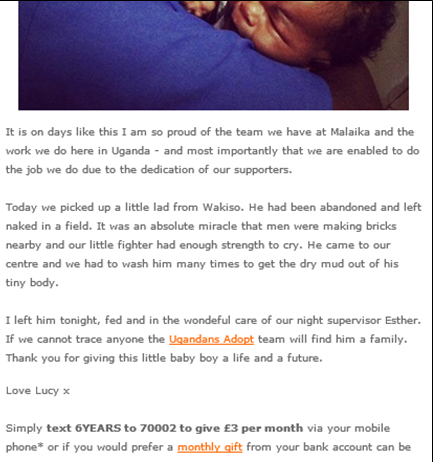 3. Decide which door you want your supporter to go through
This is the key point. We can be guilty of confusing our supporters by offering them too many doors (or propositions) at the same time. Make a donation! No, actually, buy some raffle tickets! Also, come to our event! Which one would we actually prefer them to do, in this instance? Of course there is always a range of ways that we can be supported, but we need to cut down the number of 'doors' we present at any given time. Put yourself in the position of your supporter.
So there you go, and I'm glad to say that I've avoided train-related puns this time. I only hope this advice puts you on the right track for success.
Related reads
Five free multimedia tools to help engage supporters
Six free tools to make content design easy
Get inspiration in your inbox!
Don't miss out on digital fundraising tips, tools and trends.
Richard has worked and volunteered in the charity sector for over 20 years. Prior to setting up his own company, 3rd Sector Mission Control, Richard led the fundraising function for two national charities. He is also an NCVO consultant, and has worked as the interim Head of fundraising at several national charities. Richard's key strengths lie in charity strategic planning, income generation and communications. He blogs regularly about the charity sector at http://www.3rdsectormissioncontrol.co.uk/what-we-say/blog/