Three things charities need to invest in to be digitally great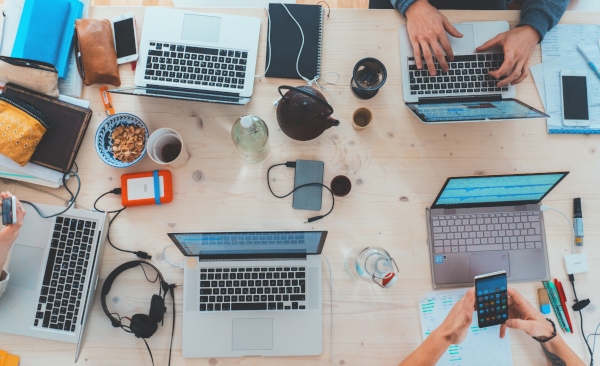 Last week, Care2 released their 2019 Digital Outlook Report. Their findings took a step back from digital delivery and focused on a problem that's been plaguing the charity sector since the beginning of time: lack of data limits our potential for growth, and charities haven't invested in the structures, processes or training to make the best use of it.
Charities know that they need to invest in digital. But beyond running a paid search campaign or putting money on a Facebook ad, the waters get murky, and charities are underprepared to navigate them.
When you don't have data, or can't analyse it, you operate based on assumptions. And assumptions can very often be wrong.
All of this builds up to one big problem: charities don't know how effective their digital activity is because there aren't structures or processes in place to help them measure it.
It's not enough to know what your average donation is or the average age of your donors. Do you know how different audience groups interact with or behave on your page, or how engagement differs between content types? Do you know what range of engagement rates you need to optimise a campaign for? Who on your team holds this knowledge and can make decisions?
Here are the top three areas you should invest in for a strong foundation for digital.
Invest in tools and support
At the very least, every charity should have:
Google Analytics

– to tell you how people are behaving on your page, where traffic is being driven from, what goals or conversions people are completing on your website, what content resonates the most strongly with them, and therefore what to invest in further

A Google Ad Grant account

– to leverage what you've learned from Google Analytics to target the search terms that people are most likely to be looking for, and develop more content that might be useful to them

Facebook Business Manager

– to run ads that test what resonates the strongest with supporters, reiterate your brand and mission, and invite people to join your cause

An email service provider (such as Mailchimp) – with testing, segmentation, automation and customization capability, preferably be packaged with your CRM and CMS instead of a standalone tool
A CRM/CMS (such as Engaging Networks or NationBuilder) – that stores your supporters' information and automates communication to them. A good CRM should keep track of entry points, communication preferences and fundraising history
A reporting tool

(such as

ReportGarden

or

DashThis

) – to compile live data from multiple sources and illustrate a full end-to-end supporter journey, so you can calculate performance and ROAS and share data with project teams

Skilled, confident team members

who understand these tools and can leverage them for maximum effectiveness

A dedicated developer

who can manage integration between these platforms or liaise with agencies
Invest in collaboration
When we at Platypus Digital are brought in to audit our clients' fundraising and digital activity, we often hear that:
The fundraising team thinks communication should deliver more fundraising asks

The marketing team thinks communication should be less focused on fundraising, and hasn't been involved in fundraising strategy
Marketing and fundraising teams commonly have different objectives, which can create tension when you're sharing channels. But it's critical for these teams to work cross-functionally, or have a shared understanding or strategy about the role of communication in the supporter journey. When they don't, messaging is contradictory, the supporter journey is disjointed and asks aren't delivered strategically.
But collaborative processes don't sprout from nowhere. They need to be built and invested in.
Hold at least one cross-departmental meeting per month to talk about what you have achieved in the last month, what your upcoming goals are, and how you are tracking against expected performance
Ensure that all projects and campaigns have a working group involving members from different teams so that organisational priorities are reflected in all planning, right from the beginning. Clearly define roles and responsibilities so that everyone in the group knows what is expected of them
Buddy new starters up with someone from the other team to build strong cultural ties
Work together to create a holistic supporter strategy, outlining channels, journeys and audience profiles, in which marketing and fundraising goals are both reflected. If possible, assign a value to non-financial actions by supporters, so that the organisation doesn't focus too tightly on income at the expense of supporter experience.
Invest in your staff
It doesn't matter how many tools you have available to you if you're not using them to their full potential.
I've worked in organisations run by volunteers that have smashed goals because they've sought out every (free) opportunity to upskill their staff, such as mentorships and voluntary advisory boards. On the other hand, I've worked in organisations where paid staff have stagnated because the charity hasn't invested in any budget to train them.
Make a financial investment in your team's skills development

. Don't just give them the budget, but help them to build a CPD and identify opportunities to learn new skills that they can apply to their everyday work.

Communicate openly about training gaps

. Developing a positive attitude towards learning and improvement can help empower your staff to not only recognize but take it upon themselves to plug resource gaps. You should conduct regular vertical/organisational retrospectives (we recommend once per quarter) and post-campaign reviews to assess what you can improve on – and you need to follow through on these by creating action plans and assigning responsibilities.

Invest in a range of upskilling opportunities.

Beyond sending staff to conferences and workshops, you can also implement lunches and learns, mentorship programs, or buddy programs, or create an internal communications culture of sharing resources and learnings. For example, you could create a channel on your internal channels for sharing interesting books, reports or articles that staff have read, or send an internal newsletter around once a week with resources. Staff can be invited to run a 10-15 minute presentation at the start of a meeting to outline their top five learnings.

Create a clear structure for creativity and innovation.

The process for taking an idea from germination to delivery should be clear and achievable, and you should be facilitating regular innovation sessions within your teams and organisations. Idea generation should be free from the reality of budgets and resources restrictions.

Develop a culture of taking risks.

All too often, ideas are shot down in the early stages because we deem them too risky, too expensive, too big – but all that does is teach your staff that their ideas aren't valuable, and it's better just to stick to a status quo regardless of whether it's working for the organisation. Don't eliminate ideas straight out of the gate before they can become fully formed. 
Your people are your biggest resource – but investment isn't always about cash dollars. Financial investment needs to be matched by emotional and cultural investment. Staff that feel invested in feel empowered, dedicated to the cause, and willing to kick down barriers to achieve your mission.
Any charity that can prioritise these three areas is well it its way to developing a strong foundation for good digital work.
Are you doing any of these at your organisations? Let us know in the comments!
Get inspiration in your inbox!
Don't miss out on digital fundraising tips, tools and trends.