Three ways to keep up campaign momentum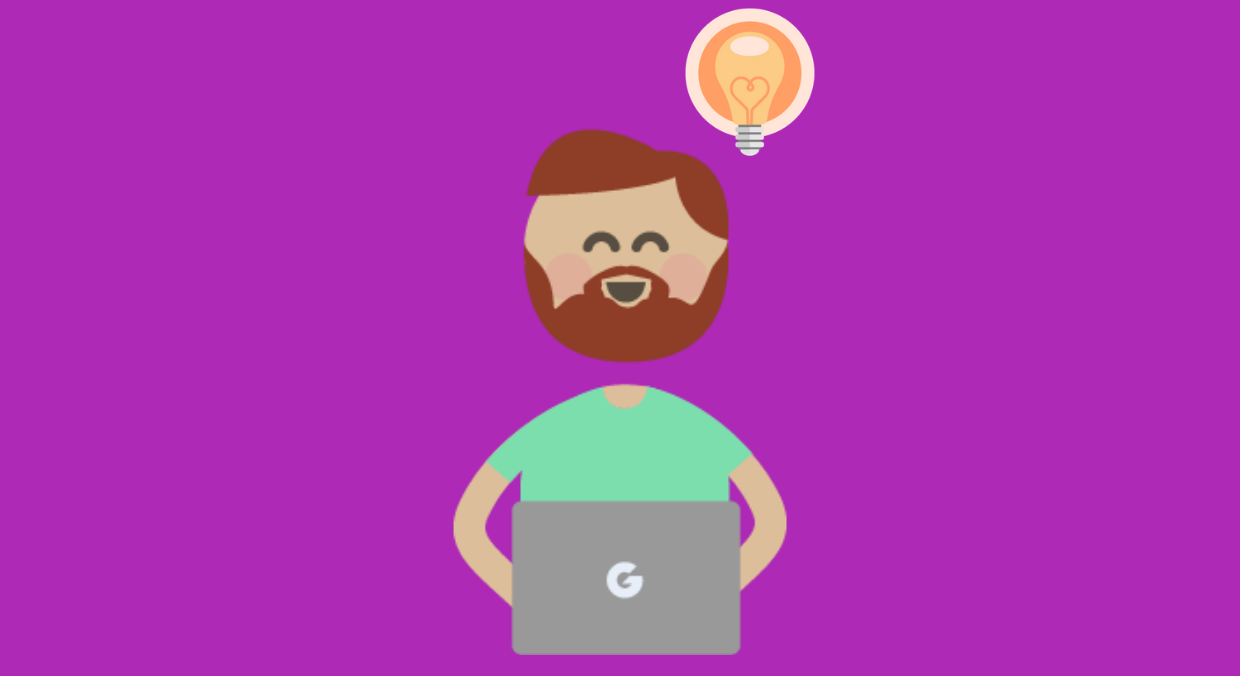 So, you've launched a great new campaign and you're living on a fundraiser high after seeing such a positive initial response from supporters. Then it happens – you hit a mid-campaign lull. The chat from supporters has died down, the Fundraising Pages seem to be less active and the direct donations are no longer coming in like clock work. We've all been there, so what can you do to re-ignite interest in your Campaign Pages and keep the momentum going?
We've put together three tactics to help keep your Campaign Pages active and engaging for as long as you need them to be.
1. Use a combination of marketing channels
Keep your campaign in the forefront of people's minds. If you promote your campaign on only one or two places then people will become used to seeing your messaging and eventually tune it out. Think of it like having a new billboard at the end of your road – it's a novelty the first time you see it, but by the time you've passed it a dozen times it's unlikely that you'll notice it any more, let alone stop to read it.
Here's a few simple tips and ideas for additional marketing channels you can use to promote your campaign:
Social media – if you have accounts across multiple social platforms ( Twitter, Facebook, Instagram, Pinterest etc) then make sure you're putting all of them to good use!
Create campaign specific emails – your Campaign Page deserves it's own solo email shout out
Include campaign details in any newsletters that you send out, whether they're e-newsletters or posted
Does your website have a blog? If people are visiting your website then they're already interested in your cause and might be more willing to get involved in fundraising
If you have a charity shop then place a poster in the window or by the till
Word of mouth! Arm your community fundraisers with campaign details so they feel confident in talking about it on calls or in meetings
2. Organise a fundraising push
Put some fresh life into your campaign by organising a mid-point competition or incentive.
Reward and recognition
This is a fun way to motivate your fundraisers to get online donations. So what do you need to do? Start by communicating a specific ask, and if the fundraisers fulfils the ask within a set time frame they will be entered into a prize draw or offered some form of reward. The desired outcome is that your supporters will feel both appreciated and motivated to increase their involvement in the campaign.
Find out how British Red Cross used a reward and recognition scheme, asking their fundraisers to raise £50 within five days.
Run a competition
Competitions are a great way to give back to your supporters whilst promoting your Campaign Page at the same time. The main focus should be to choose a competition which compliments the nature of your campaign. For example, if your cause or campaign relates to water then for the competition you could ask people to share a video or picture of their favourite local waterside view on social media. Each person is then entered into a prize draw. It has a simple concept, it's accessible for fundraisers and can be viewed by a wider audience which will help generate extra interest.
At JustGiving, we recently used a social media competition to encourage people to use our new JustGiving and Strava integration. Fundraisers were asked to create a picture using only their tracked running route on Strava and then post it onto social media using the hashtag #JGStravaArt. The prize was a £500 donation to the winner's Fundraising Page.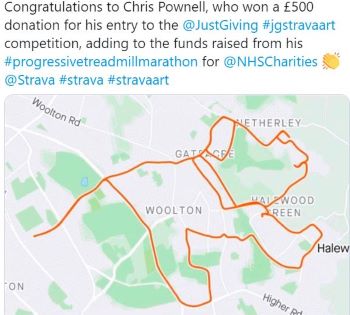 Regularly communicate with supporters
All stories have a beginning, middle and end. Treat your campaign like a great story, introduce the launch of your Campaign Page to supporters, keep them updated throughout, and then send a summary once the campaign has ended. Why should you do this? Although it's a few years old now, Bloomerang's infographic which looks at why donors leave charities is still as informative as ever, sharing that 53% of donors stop giving because of a lack of communication and 8% stop donating because they were never told how money was being spent.
If you're worried about your communications being too repetitive then here's some ideas of topics you can talk about:
– Share milestones and updates on your progress, such as what percentage of your fundraising target you've reached
– Shout out top fundraisers or donors!
– Use updates to explain the importance of your campaign and share some real life examples which will help to illustrate its purpose
– Tell people how they can get involved with or without their own Fundraising Page. If you'd prefer to receive one off donations then share the impact different donation amounts can have, for example 'donating £50 covers the cost of feeding one person.'
– Keep asking! Ask for donations, ask people to start Fundraising Pages, ask people to share your Campaign Page. It's great to share updates, but they won't hold any true value unless you're also making clear and direct asks for support
Additional tips for boosting your Campaign Page
Whether you want tips on how to get your supporters raising more online or some insight on how to improve your social media skills, then we have lots of free, practical resources available in our Charity Resources here.
Get inspiration in your inbox!
Don't miss out on digital fundraising tips, tools and trends.