Three ways Tough n Buff engaged fundraisers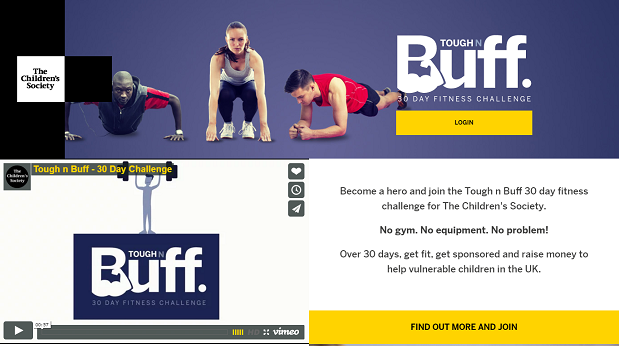 When someone signs up to fundraise for your event, it's clear your campaign has caught their eye. But if the campaign centres on a personal challenge, such as The Children's Society Tough n Buff campaign, keeping them engaged over a period of time can prove a bigger hurdle. Tough n Buff is a 30 day fitness challenge where participants take part in tasks such as squat challenges and burpee time trials and compete against others, whilst being sponsored to get fit. One of the key aims of this campaign was to develop a platform that could be re-used and that would keep fundraisers engaged throughout the one-month Tough n Buff process.  We created a Drupal module for the new platform and used JustGiving's APIs. We learnt a lot while developing the platform, and as any charity can use JustGiving's APIs, we thought we'd share our top three lessons for keeping your fundraisers engaged:
 Simple is best

Presenting information and data to your fundraisers in a way that's clear and easy-to-use is the Holy Grail. We wanted to make it simple for fundraisers to access all the information they need in one place. We're working to improve the sign-up and login process on the Drupal module in time for the Tough n Buff campaign's second release in January.

There's nothing like a bit of competition

It's important to keep your supporters motivated and creating a little competition can work well! We created leaderboards for fundraisers to see how they're faring against others, or to challenge their friends to take part. All of this information appears on the fundraisers' own personal campaign profile. We're still improving the ability for fundraisers to share the campaign and to build fundraising teams as we know that this functionality is important to encourage sponsorship.

Celebrate success

One of the keys to engaging your fundraisers long-term is to show you're with them every step of the way. This means tracking their progress and thanking them. We made it easy for fundraisers to see who is taking part, how much each supporter has raised and how they've shared the campaign – this data could then be used to lead the campaign communications, personalised emails and to help The Children's Society thank their fundraisers.
  Sarah Espiner, digital fundraising manager at The Children's Society, explains how they're using the Drupal module for Tough n Buff: "The Tough n Buff site has been built especially to provide a really easy sign-up process where, using your Facebook log-in, users can automatically set up a JustGiving page in support of their fundraising, which includes a Tough n Buff profile page to show you how many exercises they should be doing on a certain day. At The Children's Society we've tried to make it as simple as possible for the supporter, knowing that they're likely to be short on time. "We ran competitions on social media to spark conversations with our Tough n Buff participants, and keep them involved and entertained. We also encouraged fitness bloggers to get involved. We kept the tone of our engagement really light throughout and we gave supporters the option of whether they wanted to receive daily or weekly email reminders of their fitness goals for that day. Our emails had a great response throughout and we had some participants raise really high sums of money to support us!"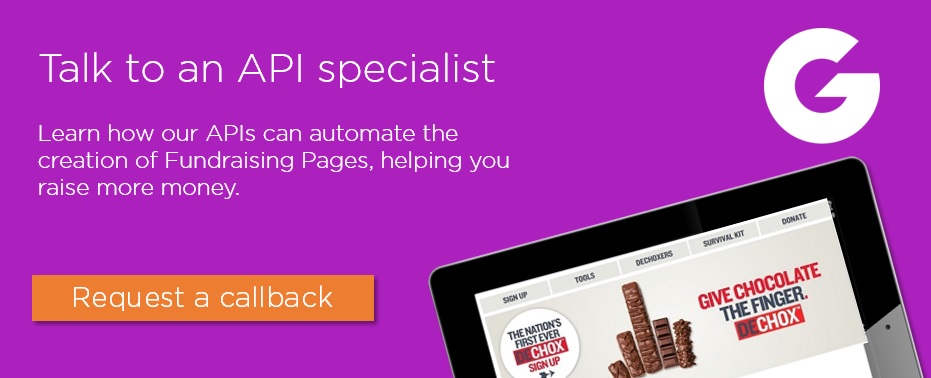 Get inspiration in your inbox!
Don't miss out on digital fundraising tips, tools and trends.
Mike is founder and MD at Positive, a digital agency specialising in charity, NFP and education. He's been working with the charity sector for more than 10 years, delivering hugely effective strategy, creative and technology to help charities meet their organisational objectives.