Three ways your charity can win at digital in 2015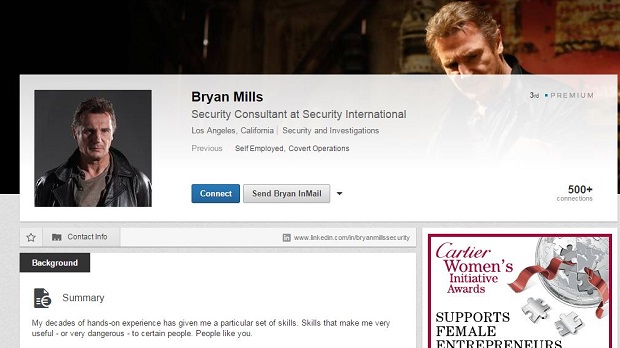 2014 saw some game changing charity digital campaigns, from #findmike to #nomakeupselfie. In the US alone, #GivingTuesday raised $45.7 million in donations. Zoe Amar believes there is plenty to play for in 2015, but it's vital that digital is integrated into charities in the right way if they are to make the most of these opportunities.
There are several fundamental things every non-profit can do to give itself the best chance of success. Here are three ways your charity can win at digital in 2015:
1. Think audience first
One of the questions I get asked the most is 'Which is the best social network?' There is no 'one size fits all' answer to this – it simply depends on who you want to reach. For inspiration, check out how 20th Century Fox used LinkedIn to promote Liam Neeson's new film, Taken 3. It identified the fact that its target audience was male professionals in their 30s and 40s, well represented on LinkedIn. The result is witty, clever and creative, and much more of a talking point than the Facebook or Twitter campaign they could easily have gone for. Before you start any digital campaign, profile your audience in as much detail as you can and then map out which social media platforms they use, what they use them for and how you can best engage with them on there. I'd also recommend reviewing how your competitors are using social media. Have they been successful in reaching your audience? What lessons can you learn from them?
[youtube id="535J4gYXsxs" mode="normal" align="center"]
2. Don't worry if your campaign isn't the next #icebucketchallenge
The £8 million and $100 million raised by #nomakeupselfie and #icebucketchallenge respectively have raised expectations about fundraising goals. I've met many a fundraising director in the last year who is having to manage their board's expectations about producing 'the next big thing.' These campaigns are rarely, in my view, the overnight success the media sometimes report them as. It takes a lot of work to train your charity up to capitalise on these opportunities. Cancer Research UK have described how they had the right tools and agile approach in place to make the most of #nomakeupselfie (check out their case study in the excellent Friends with Money fundraising guide). They had a great digital team, and crucially, an organisational culture and leadership team who empowered them to react quickly when #nomakeupselfie appeared on their radar.
So the next time your CEO says they want 'a viral campaign' suggest how your charity could get match fit for its #icebucketchallenge moment. You may also want to suggest a more realistic target. If your charity is making its first foray into digital fundraising it could raise thousands rather than millions, and that is still good going.
3. Think hyperlocal
The election campaign has already started and I predict that this is the year that hyperlocal social media, focused on targeted geographic segments, will become even more important. The London SE1 site, for example, has 33,000 Twitter followers and high levels of engagement. There's definitely potential for charities to build relationships with hyperlocal media to help them campaign or fundraise in local communities, as Macmillan and the RNLI have already done successfully. This can be a rewarding if labour intensive process, so if you are a smaller charity cherry pick the most useful community platforms and use your people's knowledge of local areas.
In summary:
Map out how your stakeholders are using social media
Get your team ready to make the most of digital campaigns
Think hyperlocal as well as big global platforms
If you have any thoughts on how charities can ace digital this year then why not add them below?
Get inspiration in your inbox!
Don't miss out on digital fundraising tips, tools and trends.
Zoe is director of Zoe Amar Communications, a marketing and digital communications consultancy who have worked with leading organisations including ActionAid, Crimestoppers, Macmillan and Anglia Ruskin University. She blogs for The Guardian about charities and communications and is on the advisory board for The Guardian Voluntary Sector Network. She co-founded the charity #socialceos awards.