Top 10 charity Facebook posts of 2013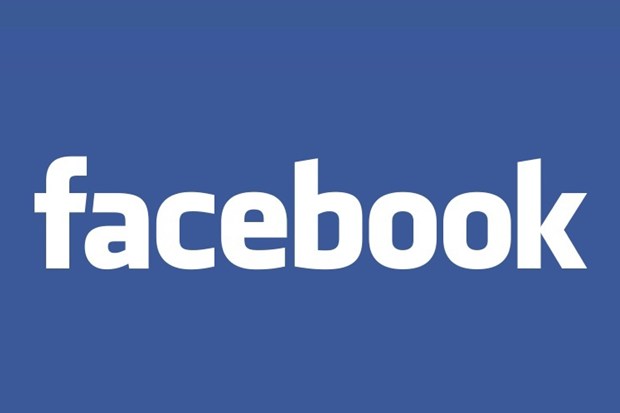 Following hot on the heels of our top 10 charity tweets of the year, comes the respective post focusing on the world's largest social network. It's worth stating again that this list is in no particular order and based on no particular criteria, save for being content that we like.
1. Amnesty International UK remembers Nelson Mandela
A very recent post, and also a massively successful one with a reach of over one million people. That's the power of Facebook right there ladies and gents.
Timeliness is obviously a hugely important factor in being successful on social. Or as Emerson puts it, "timeliness, and a pet – the key tenets of virality". As we see in the next post…
2. Dogs Trust's Easter chocolate warning
Some might say that being an animal charity gives you an unfair advantage in social media, given the endless pictures of cute animals you can post (and everyone loves cute animal pics, right?). But it's not all cute puppies on the Dogs Trust page. They also share important info about looking after dogs and this post was a huge success.
Shared over 12,000 times, this post was another that reached over a million people (and quite possibly a few million dogs too).
3. Oxfam's royal baby celebration
So apparently a royal baby was born this year! Yes, that news passed me by too… As another great example of *timeliness*, Oxfam GB shared this image to congratulate the royal couple (in a slightly tongue in cheek manner).
And here's why they think it was a success (thanks Richard for the lowdown):
Timing, obviously, and planning ahead so we had time to try out some different options and really fine tune the image and copy to what we knew would work best.
Simplicity: it's not a detailed infographic, but a simple feel-good statement that anyone can get behind.
Size of news story in the public arena.
A statement that very lightly mocked the media hype around the royal baby, also offered words of congrats to the royals but pointed out a simple truth, i.e. the tone was just right.
Stats: 14,660 interactions in total, 2,779 likes, 85 comments, and a massive 11,796 shares. Total reach 760,832 which was 100% organic – we didn't spend anything to boost the post.
4. Childs i Foundation and Joey's first day at school
It's not just about the massive numbers and being a massive charity (although massive numbers are obviously good). Those of you familiar with the Childs i Foundation will remember the story of Joey, the first baby they found a home for. Here they celebrate three years since he was adopted, showing in an instant what they do and why it's important.
5 and 6. The Royal Marsden Cancer Charity
James Higgott, who does digital comms and projects for Royal Marsden, shared two of their most popular posts:
This June we held Rally Against Cancer and had amazing support from the whole tennis community, including a certain Andy Murray. Our most popular FB post was this one from the very end of the campaign, a simple thank you and well done message to AM the day after his finals win at Wimbledon. It did better organically than all the promoted posts we'd done earlier in the campaign. Just goes to show how successful good timing and a strong image can be.
As soon as this story was fed up to us from the Fundraising team we knew it was gold. It was just a case of deciding how best to present it. In the end we decided that none of the individual photos quite told the full story so we combined them into a before-during-after montage that really struck a chord with our supporters.
This is a great example of finding a great fundraising story and presenting it in a clever (but not complicated) way to get the maximum impact. We see these sorts of stories every day, and our own Facebook page has seen great success in sharing them in a simple, yet effective, visual manner.
7. Marie Curie Cancer Care's oldest Great Daffodil Appeal supporter
Whilst we're on the subject of putting the spotlight on a charity's supporters, Marie Curie's photo of 99-year-old Jennie Tinker was just lovely. It puts the spotlight on the people who do things for them, shows they listen to their regional branches (a good way for national organisations to keep content fresh) and is just very human.
As their social media man Stuart says: "it is those honest moments, captured in real time that bring the joy and wonder back in to an increasingly advertising led medium". Couldn't agree more. They also do a good line in sharing photos of giant cupcakes. Mmm, cake.
8. Girlguiding's infographic
We're big fans of the medium of infographics at JustGiving and so we liked this example from Girlguiding about what they do and what people think about them. In a parallel universe, this is what all annual reports look like.
9 and 10: MSF's great use of imagery
The Facebook page for Doctors Without Borders/Médecins Sans Frontières is probably one of my favourite charity pages. Here they talk about their report on the price of vaccines in a stark, visually arresting way. I reckon they have someone with some pretty nifty photoshop skills in their team.
As well as using graphics to show what they do and why it's needed in interesting ways, they use stark imagery from the field to show why they exist. Just looking at the image below and the description tells you all you would need to know about their work in Syria. In a non "give us yer feckin money" way. Simple. Powerful. Effective. And shareable.
(a cheeky bonus) JustGiving's top posts
Ok, it's cheating a bit to include ourselves, but we've been testing a lot of different ways to make our Facebook content much more interesting this year and have seen some great results.
Not unlike the The Royal Marsden Cancer Charity, our best performing posts have showcased amazing fundraising stories. With an image. Always with a good image. Have you noticed how all these posts have good images? If it's not obvious yet, images perform well on Facebook.
This is the sort of content that pretty much any charity using JustGiving will have. And there's really no better way to encourage people to raise money for you than shining the spotlight on your star fundraisers.
Some more tips you might like
On social it's a truism that a picture is worth a thousand words. As I've said, there's a reason why all these posts contain images. It's the one thing every social media manager knows – images perform best on social. And that's 39% better according to this post, which includes six other great tips for managing Facebook pages. We also liked Econsultancy's post on 10 charities and how they use Facebook.
And while we're at it, you may also like our list of the top 10 charity tweets of the year, our post on how to create great social media content on a budget and our presentation on how to receive donations on Facebook. We've also shared our latest stats on the impact of Facebook on fundraising in a few million reasons to like JustGiving and Facebook (with a graphic, naturally).
So there we have it. 2013 as a year on Facebook (and Twitter). We hope you like it.
Get inspiration in your inbox!
Don't miss out on digital fundraising tips, tools and trends.
Jonathan is the social and labs product manager at JustGiving, specialising in social media integration, digital strategy and online fundraising. He's fascinated by how the social web has revolutionised the way people interact with each other and how charities can use the internet to create enormous value for them and their supporters.