Top 30 Charity CEOs on Social Media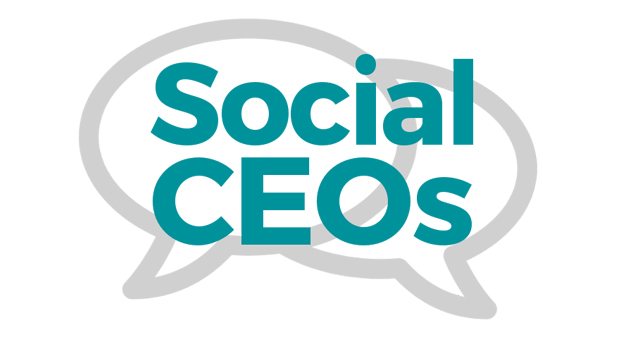 Last night we held the third annual Social CEO Awards, hosted by JustGiving.
The awards celebrate the top charity CEOs on social media, and were our biggest yet, with 30 finalists picked from over 150 nominees. Our finalists were selected for their ability to bring transparency, personality and life to their organisations through their social media presence.
For the first time this year – due to popular demand – the best trustee, senior leader and rising star on social media were also revealed.
Once again the evening was a wonderful celebration of the best the sector has to offer – and of leaders who embody their cause, bringing honestly and passion to their work.
Digital leadership guide

This year we wanted to make sure that everyone could benefit from the awards taking place, not just the winners and nominees. We've put together a comprehensive social media guide called "Digital Leadership – How to Survive and Thrive as a Social CEO".
The guide answers some of the questions we hear all year round:
How can charity leaders take advantage of the unprecedented opportunities that digital and social media presents them?
How can they manage the threats?
How can I get my boss on social media?
The guide features a number of expert contributions, and you can download it right now.
You can also check out our infographic. It lists this year's winners, with a summary of the qualities that helped them make the list. We've also put together some top stats that show the importance of being a social CEO in 2015. Feel free to share it far and wide!
History
The awards came about over two years ago, as cofounder Zoe Amar and I wanted to find a way to celebrate great individual social media leadership in the sector.
We know there is an appetite for CEOs to use social platforms. Eight out of 10 people say they're likely to trust an organisation whose CEO and team use social media. 2015 is the time for senior leaders in charities to step up and be visible, transparent and reachable online.
Zoe and I are very proud of the awards – we aim to shine a spotlight on some of the great things happening online in the world of charities. Huge congratulations to all the winners – we hope what they do is as inspiring to you as it is to us.
Thank you

We'd like to say a quick thank you to the generous lead sponsors of the awards, JustGiving, as well as Grant Thornton and TPP Recruitment.
Thank you also to the judges who gave up their time to go through the record 158 nominations:
Simon Blake, CEO of the National Union of Students (chair of the judges)
Julie Bentley, CEO of Girlguiding UK
Lucy Caldicott, Interim CEO of Diversity Role Models
Meg Garlinghouse, Head of LinkedIn4Good
Mandy Johnson, UK Director of Partnerships at Change.org
Joel Lunenfeld, VP, Global Brand Strategy, Twitter
Polly Neate, CEO of Women's Aid
Get inspiration in your inbox!
Don't miss out on digital fundraising tips, tools and trends.
Matt Collins is managing director at digital marketing agency, Platypus Digital, and tweets @charitychap