Top five charity Facebook Timelines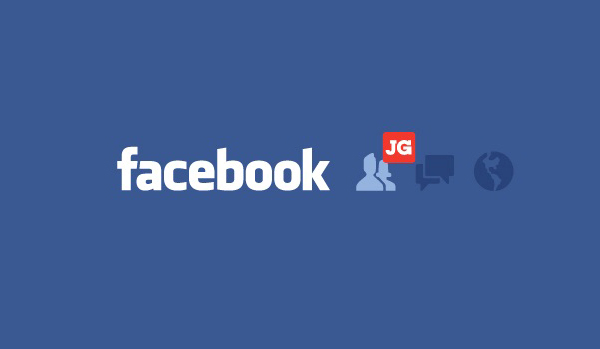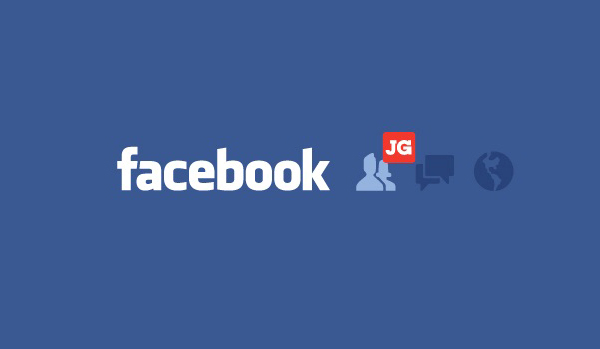 We're always on the lookout for charities using Facebook in interesting ways to encourage social giving. Here's a round-up of our top five:
1. Handicap International UK – for smart use of the 'About' and 'Featured app' sections (and hashtags!)
Facebook's Timeline layout provides an area at the top of the page for you to add 255 characters of descriptive text about your organisation. Handicap International UK has made its copy clear and concise so first-time visitors get a real sense of the organisation's purpose, as well as what content they can expect by liking their page.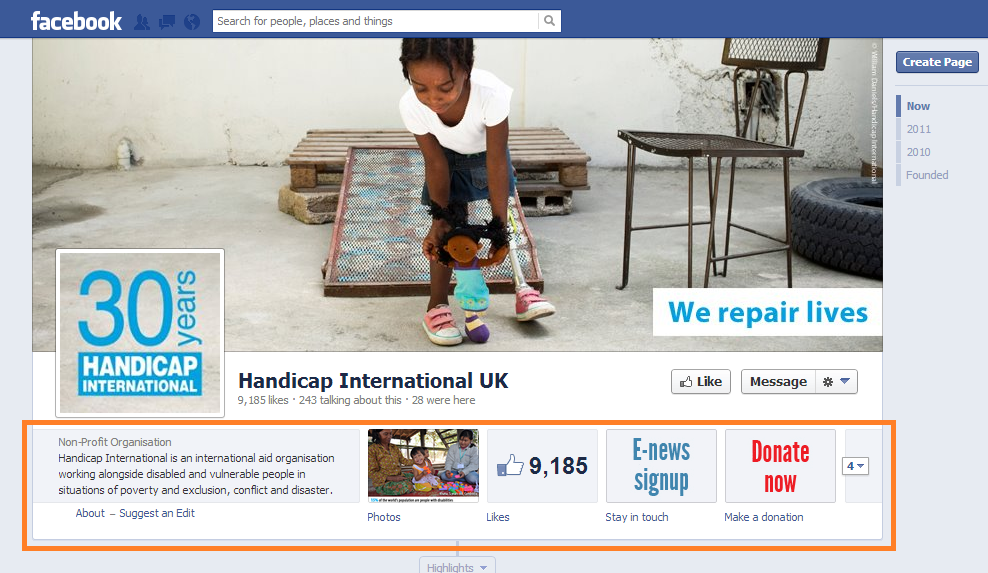 Next to its 'About' section, it's clear that Handicap International UK has put a lot of thought into having prominent calls to action on the page, including 'Donate Now'. With our Giving widget installed, Handicap International UK is able to process online donations on their Facebook Page. You can find out more about installing the widget on your charity's Facebook Timeline here. It means your supporters will have a better experience as they can donate online without leaving Facebook.
Handicap International UK is also starting to use Facebook's new hashtag feature. By using the #WorldPopulationDay at the end of their posts, they have ensured that they feature on the hashtag feed relating to that topic, where they can potentially attract new supporters.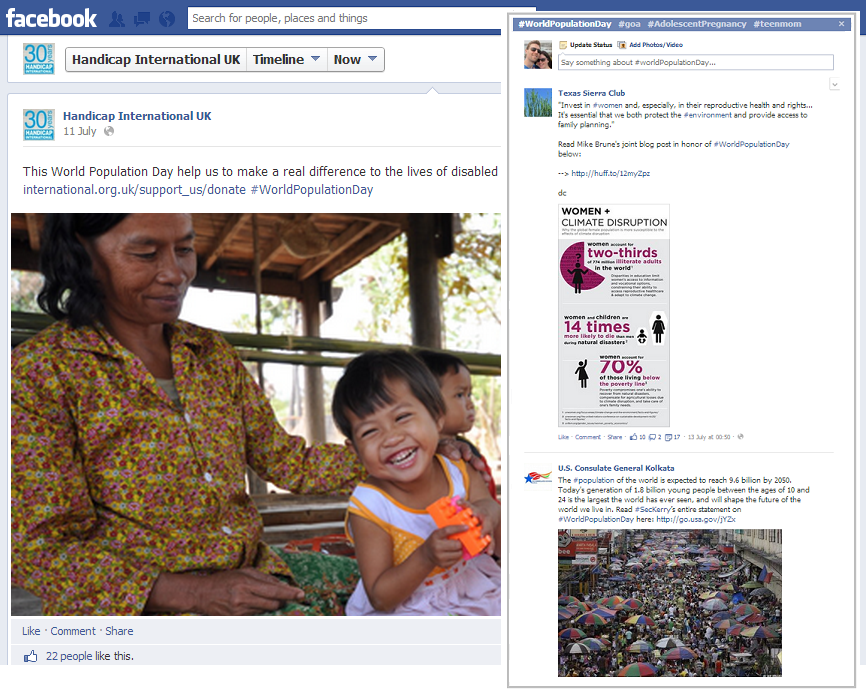 2. Macmillan Cancer Support – for getting creative with the timeline feature
The timeline layout enables charities to go back in time and add important events to their organisation's history. Macmillan Cancer Support has used the Timeline to tell the story of their charity right back to when it was founded in 1911.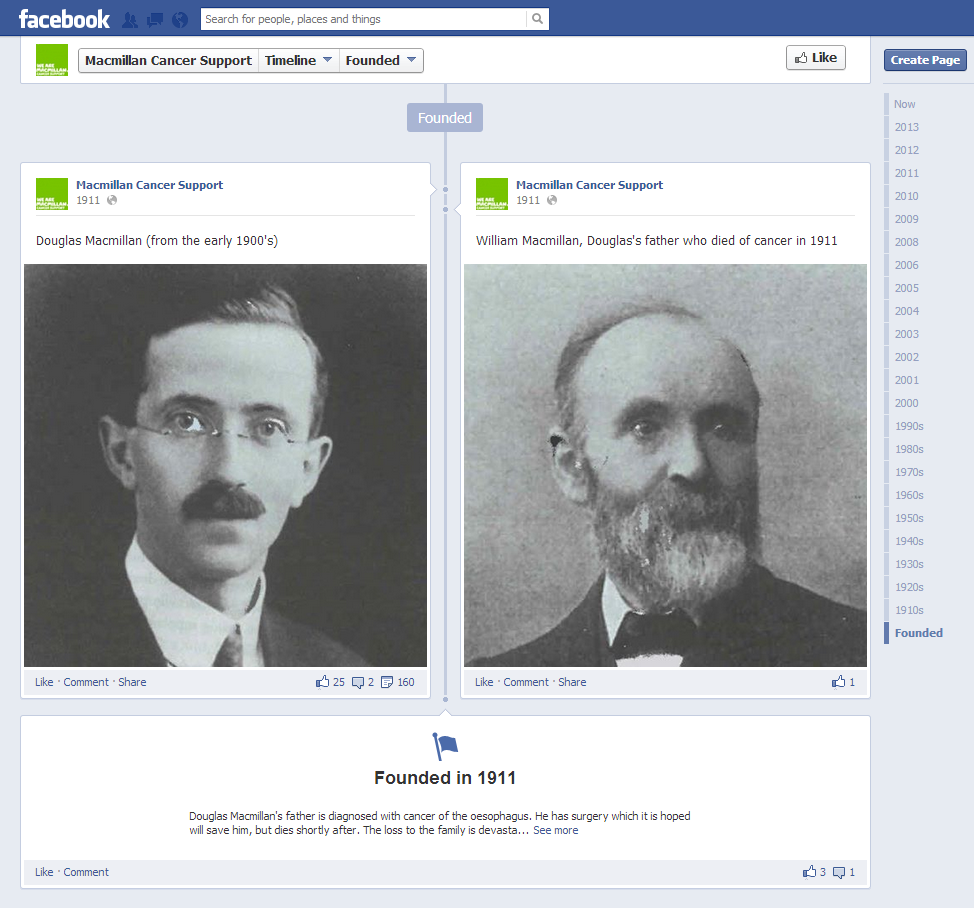 3. Blue Cross – for making the most of great photos in their posts
Incorporating media assets into your Facebook posts is a sure-fire way to increase engagement with your audience. A recent study by Hubspot revealed that photos on Facebook Pages received 53% more Likes than the average post.
Blue Cross is one charity that knows the power of a good photo – and a cute kitten admittedly! This recent post generated over 238 shares.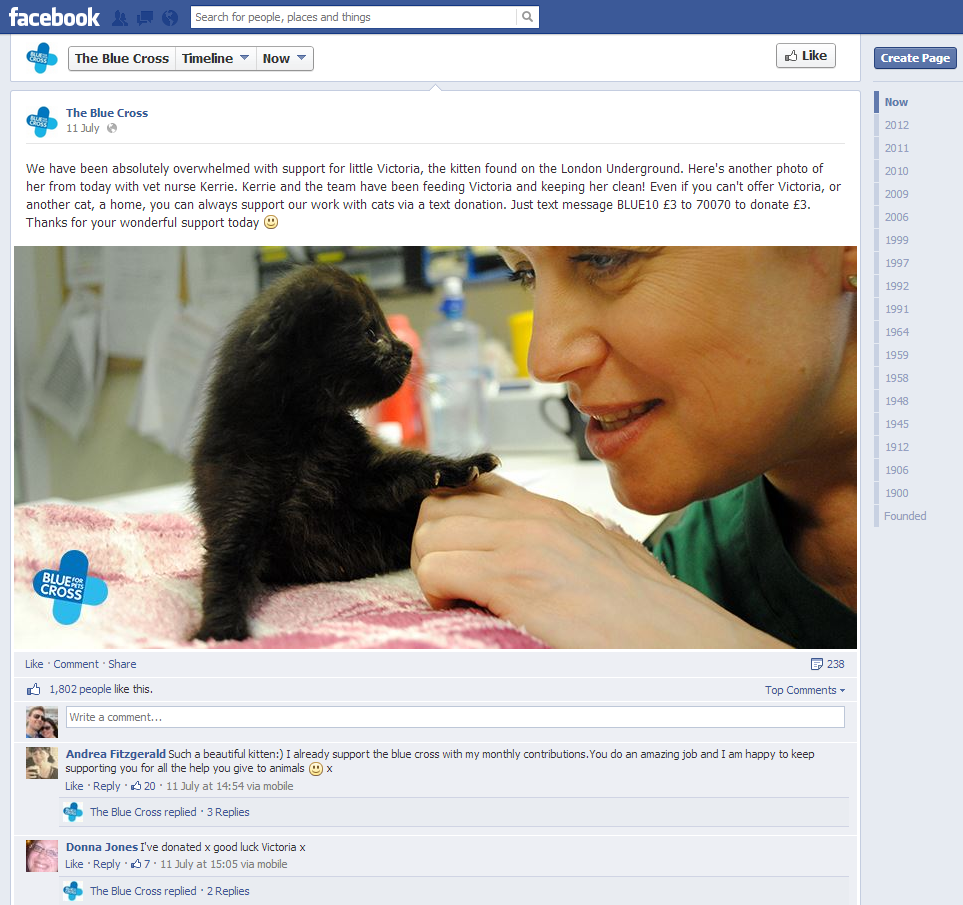 Highlighting posts that span the width of your charity's Facebook Page is a really useful way to encourage social giving if you have a particular message or appeal that you want to stand out and promote to your supporters. The Blue Cross did just this by making their post span the entire width of the page. They posted a message with the image saying thank you to their supporters and asked for text donations, using our free text donation service JustTextGiving by Vodafone.
4. Meningitis Research – for using the cover photo feature
The cover photo feature is a great way for your charity to have a real impact on visitors to your Facebook Timeline. By using an effective image, Meningitis Research Foundation communicates its focus on 'research to save lives and inspire hope in its supporters'.
5. War Child – For using an email application to encourage newsletter sign-ups
Like Handicap International UK, War Child UK has used the top section of its Timeline to promote key calls to action, including signing up to their monthly e-newsletter. This is a fantastic way to add new names to email databases and ultimately recruit new donors. Check out popular email tools as well, such as dotMailer and Mail Chimp, to find out about their Facebook applications.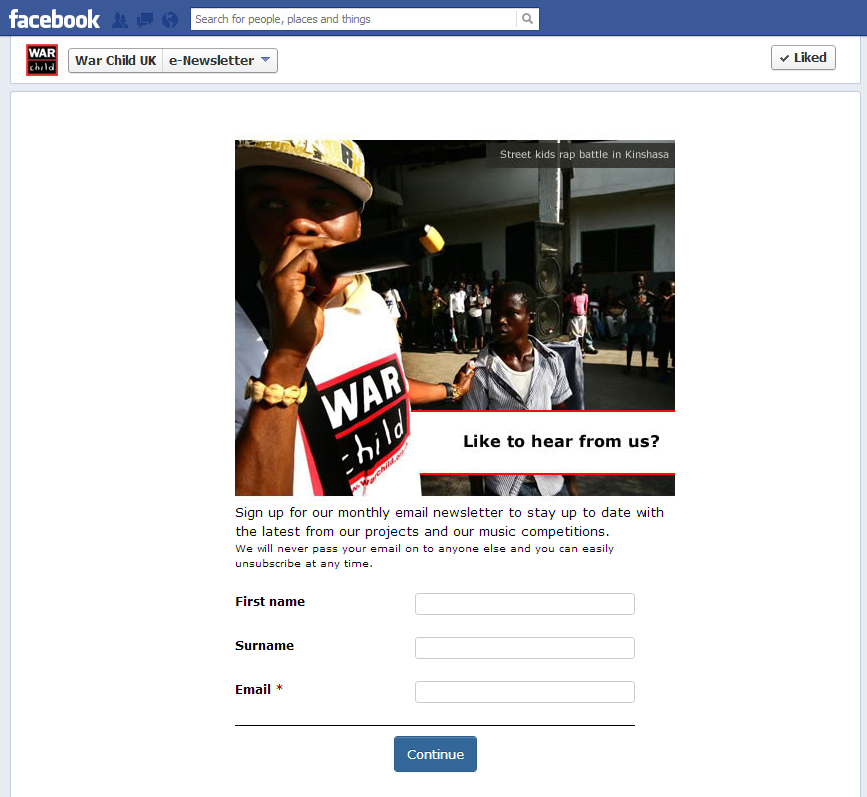 Which charities would you put in your Facebook Timeline top five? Let us know by leaving a comment below.
Get inspiration in your inbox!
Don't miss out on digital fundraising tips, tools and trends.
Sally Falvey has worked in online fundraising for over 10 years, and is the Head of Growth Marketing at JustGiving. She's passionate about helping all charities use the latest technology to be more efficient and raise more money.