Top tips for successful supporter care events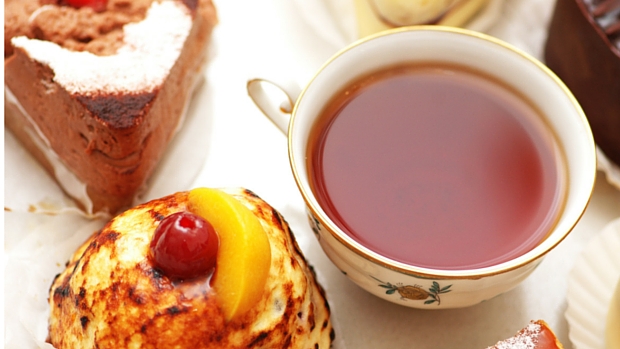 Events can be fantastic for directly raising funds, as we know, but they can also be an awesome addition to your supporter care plan. Nothing builds relationships with supporters like a real life opportunity for them to engage with your work. 
Here are a few key ways that events can be used for supporter care. These are not mutually exclusive so you could combine all three in to one event (and don't forget to check out my top-tips at the end!)
Cultivation events
Major donor fundraisers often use events to develop relationships with potential donors; get to know them and their interests and tell them more about their charity's work. This might involve showing them a service first hand or giving them a 'money can't buy experience' (or often a mixture of both over a long period of time as the relationship is built up).
I'm a firm believer that we should give as much as possible of this vibrant experience to all our supporters and not just major donors. Of course, it wouldn't be a good use of our resources to take every donor out for dinner but there are little things you can do to bring their experience of your organisation to life in a face to face setting.
There are many influencers in your community who may not be particularly wealthy but have the potential to open up whole networks of new supporters and are just as deserving of cultivation. For instance; whilst they may not be personally writing a cheque for the full amount, a London Marathon runner can bring as much to your charity as a mid-level or even high-value donor through the gifts they solicit on your behalf.
Many charities will hold something like a pasta party ahead of the Marathon, which is a great way to get to know your runners. Why not give them a taste of your work at the same time? I once took a Marathon runner on a tour of a hostel when I worked for a homelessness charity and in the space of an hour he turned from a good participant to a passionate advocate for the charity. He was really grateful for the experience and it allowed him to talk so much more confidently to his friends and family when asking for sponsorship.
Thank you events
I am pretty fanatical about thanking. A bog-standard thank you letter is much more preferable to none at all, but a really thoughtful one can elevate you to 'favourite charity' status.
In my last role, where I had more direct contact with supporters, our team became a bit obsessed with thanking. I had an array of coloured pens for hand signing cards and even a little thank you stamp. We also had a lot of fun dreaming up puns to put in the cards related to the supporter and the activity they'd done for us and we got a lot of positive responses from recipients.
Of course, donors don't want to see a huge chunk of their gift coming straight back to them in a thank you, but personal touches can be really powerful. A cost effective option, particularly with appeals made up of lots of smaller gifts, is to invite lots of people to one event. You can lavish thanks on them through your speakers and add value to the experience through great content and opportunities to engage with the work rather than over-priced canapés.
In the weeks after Christian Aid Week, the annual appeal I currently work on, many of our regional teams hold "Thank You Teas" for volunteers. As well as being a great chance to pass on our thanks and update them on the impact they're making we often use it as an opportunity to get feedback. People really value the opportunity to share their opinions so it's a win-win.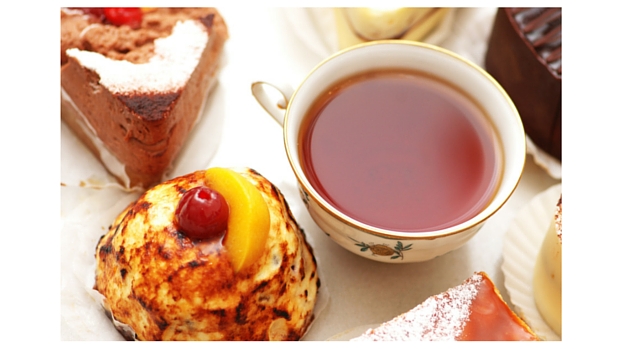 Celebration events
An anniversary is an obvious occasion for celebration and a great chance to show supporters the collective impact they've contributed to over the years. You can use it to share the most memorable stories from your charity's history and also give an honourable mention for any supporters who've been on board for a long time.
A launch can be another great time to bring people together. It could be a reception to launch a new research report, an exclusive tour of a new service or a sneak preview of a new campaign film.
You can also create events specially to celebrate supporters eg for length of support, lifetime total of donations. Could a lunch with the CEO help keep those long-term supporters giving for another ten years?
Or perhaps you have lots of volunteer groups or a speakers network? A volunteer conference can be a great way to deepen the connection with these highly engaged supporters, celebrating their contribution to your work.
Once you've decided what type of supporter care event to hold, here are five top tips to make it a success:
Focus – set some objectives so you know what you want to get out of the event (and this will also help with evaluation).
Invest – think of the event as an investment in your relationship with your supporters (it's about lifetime value).
Invite more people, not less – not everyone will be able to make it but they'll appreciate being asked along anyway.
Cross-sell – use the opportunity to tell supporters about other ways they can get involved (your colleagues in other teams will love you for it).
Budget – you don't need to spend loads but ways to save on budget is to ask a corporate partner for a gift-in-kind room if you don't have space and remember that tea and cake is a very cost effective way to keep people happy!
Get inspiration in your inbox!
Don't miss out on digital fundraising tips, tools and trends.
Lianne is Innovation Officer at Christian Aid, specifically working on Christian Aid Week. Having written her master's dissertation on the topic, she is especially keen to promote conversations about community fundraising and the role it can play in vibrant, engaging fundraising programmes.