Top tips to become JustGiving's Christmas Campaign 2015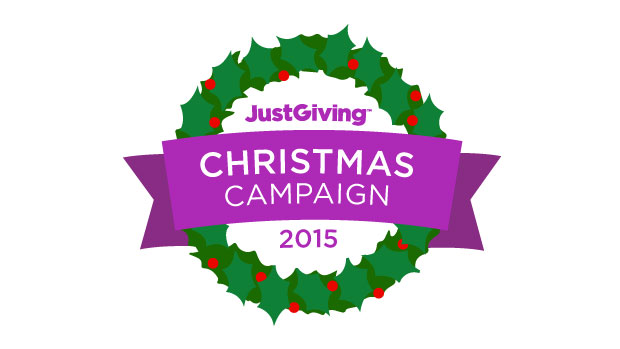 Last week we launched our 12 Campaigns of Christmas competition where one charity will ultimately be crowned JustGiving's Christmas Campaign 2015 and win £1,000! But what does it take to be one of the 12 shortlisted Campaigns?
Each of the 12 shortlisted charities will receive publicity for their Campaign as well as a cash prize and the winning Campaign will be voted for by the JustGiving community. You can enter any Campaign on JustGiving, however Campaigns with a festive focus are more likely to stand out.
Here are some top tips to make your Campaign stand out:
Have a compelling story:
Think about how you can make your Campaign come alive by telling a good story. Who is your Campaign trying to help or what problem is it hoping to solve? Every word is important. You have 1,000 characters to let the world know why your campaign matters, so every word needs careful selection. A great example of a compelling Campaign story, which captures your attention in the first paragraph, is Oliver Smith by Solving Kids' Cancer (formerly NCCA). The charity could simply have said they need funds to help pay for Oliver's treatment but instead they have told the story of how Oliver came to be diagnosed with neuroblastoma, creating a personal connection.
Have an image that tells a story:
A high-quality, emotive image will help make your campaign stand out. People connect with authentic photos of real people so avoid stock images. Use your image to tell people more about your Campaign  – so if you're raising funds to buy equipment, show the people who will benefit from the equipment.
If you're taking your own photos, make sure the images are as clear as they can be. Zoom in on the photo and check that you're happy with it as a photo can look like it's in focus on a small camera screen, when in fact it's a bit blurry. Here's a great example from Streetwork, who are raising money to support people who are homeless. The image shows a staff member or volunteer with the kinds of items the charity needs to buy, such as a sleeping bag, in order to help people on the street this winter.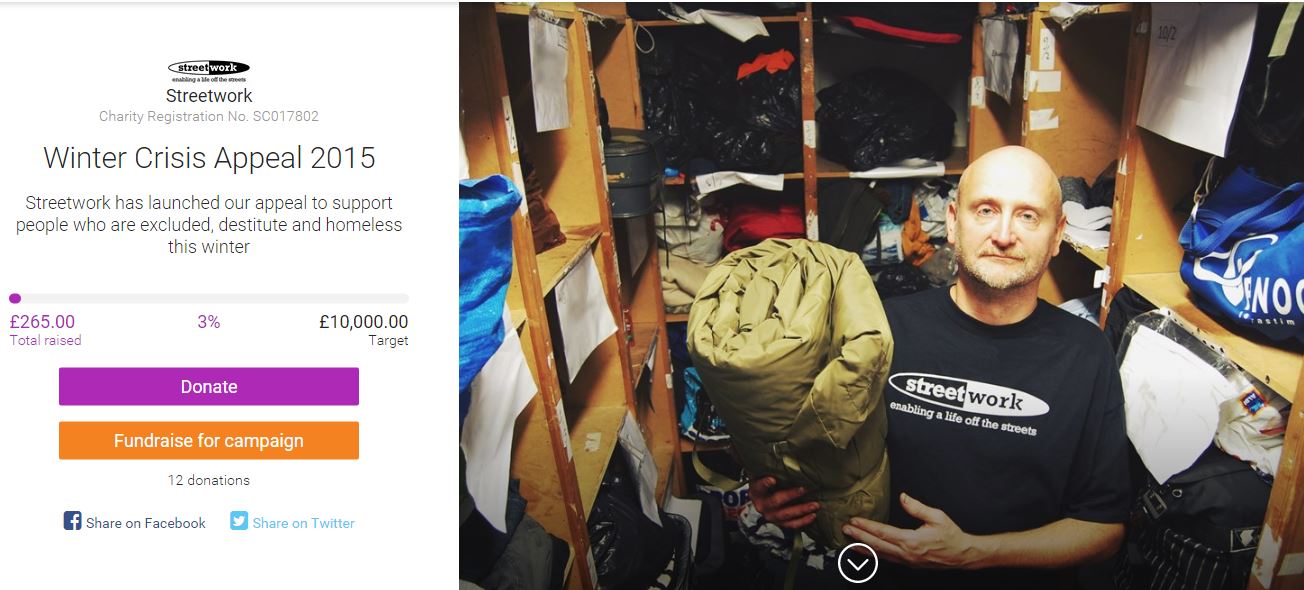 Have a unique concept:
Harrogate Homeless Project could easily have just set up a Campaign to raise money to help the homeless but instead they have asked for something really tangible that is part of the service they offer: a heavy duty drier. They've also used a great image to bring to life the problem they are helping to solve, which is to help the homeless in Harrogate have a place where they can wash and dry their clothes. Try to find a unique angle to your Campaign to help it stand out.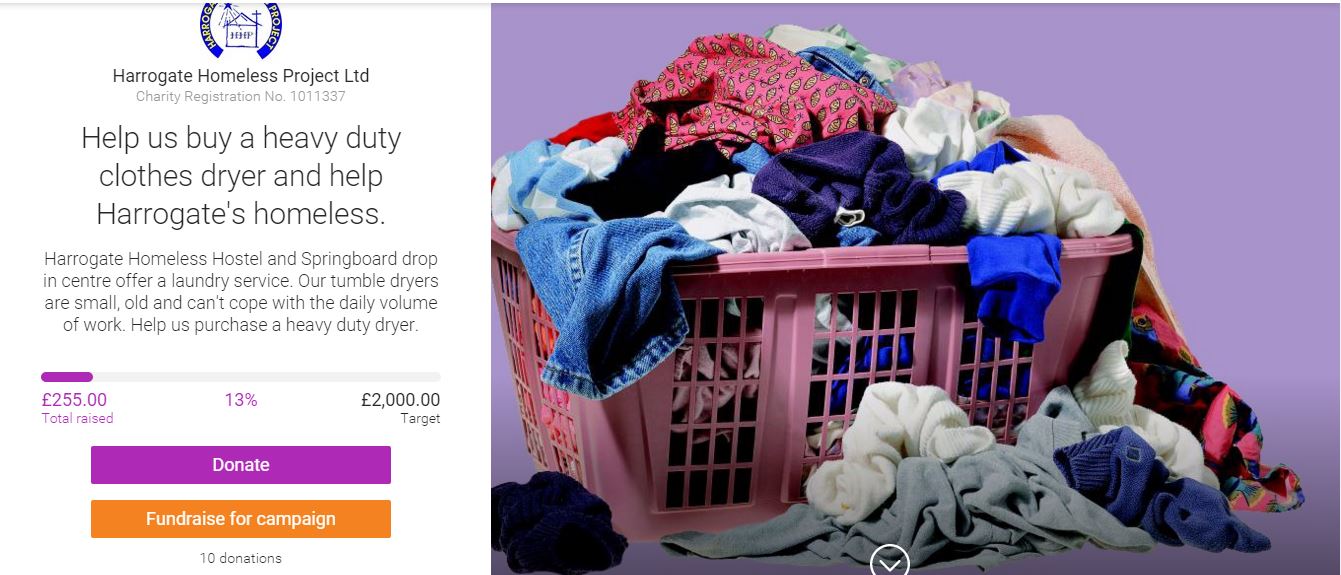 Make your Campaign shareable:
We're looking for Campaigns that encourage people to get involved – either by donating, fundraising or sharing. Lace up for DCD by Dyspraxia Action is encouraging their supporters to share their shoe lace pictures via social media, using the hashtag #laceupfordcd which they included in their Campaign story. This will ensure that their Campaign will reach more people who will hopefully get involved too.

Giving these no-tie elastic laces from @TheOnlyWayIs_UP a go! Support #laceupfordcdhttp://t.co/CRU6uGojNqpic.twitter.com/kYb9nSKxBp

— Bikes Direct (@BikesDirectUK) October 13, 2015
Get inspiration in your inbox!
Don't miss out on digital fundraising tips, tools and trends.
Passionate about using digital channels to communicate with and for charities, Kirsty is a freelance digital communications specialist and accredited trainer. A regular blogger for Third Sector and other sector publications, she is always keen to share her experiences and knowledge with others and help them achieve their goals. She has helped hundreds of charity staff hone their social media and digital marketing skills over the years and understand the importance of good content. She is a trustee of the Small Charities Coalition and in 2016 won a CharityComms Inspiring Communicator Award.