The Complete Guide to Helping Fundraisers Create the Best Fundraising Pages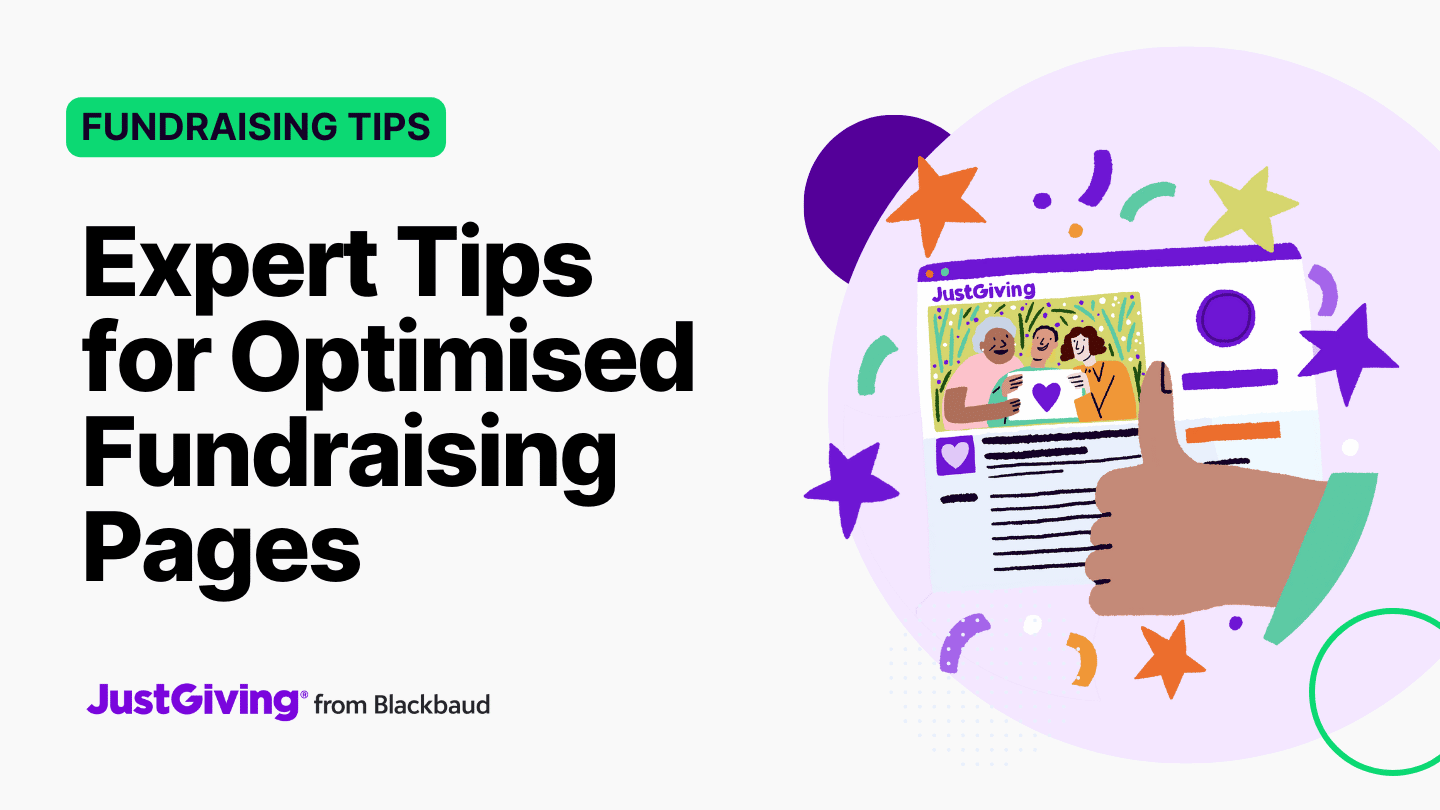 For many people, asking people for money can be a daunting prospect, even if it's for a great cause. 
And it's not just because money can be a sensitive subject (especially in times of the cost–of–living crisis). It also comes down to explaining why they're raising money and sharing the impact of their donations. 
But we're in their corner: it's part of our mission to help people raise money for what matters. 
Whether you're preparing for London Marathon or running your own campaign this year, we're excited to share our top tips that YOU can share with your supporters to help them create the best fundraising pages possible. 
Why it's important your fundraisers

make

the best

fundraising

page

s

possible
The better optimised your fundraisers' pages are, the more money they raise! 
The more descriptive and personalised their pages are, the more your charity can get the recognition it deserves.  
This involves writing a story unique to them, setting a fundraising target, and uploading photos that show the importance of the cause. 
We'll go into the specifics around these building blocks later in this post. 
The stats behind building the perfect fundraising page 
The building blocks to creating the perfect fundraising page are the story, fundraising target, and image. 
In addition to that, there are many more optimisations and updates people can make to raise even more money. In fact, there's a science to it, and we've done the research.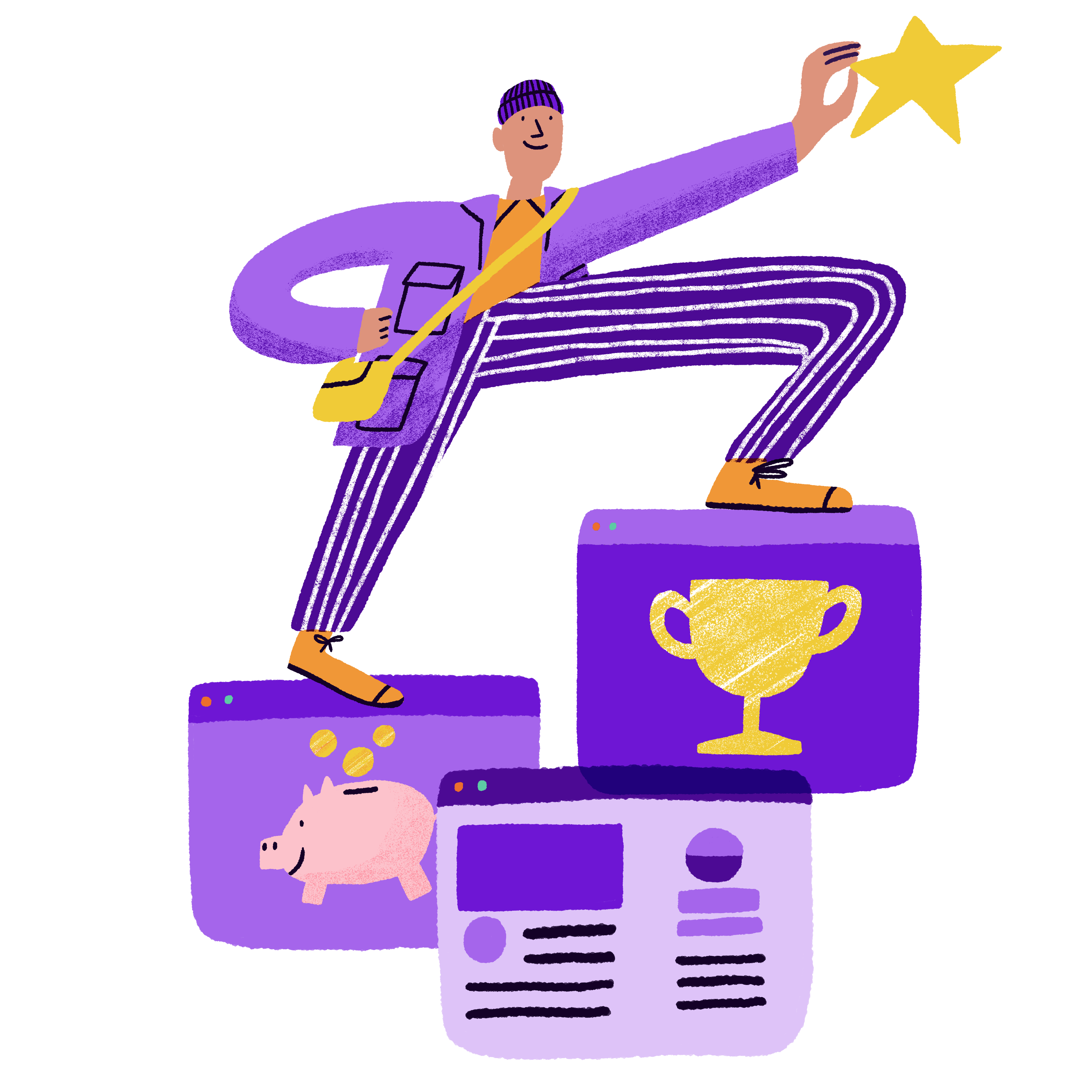 Setting a fundraising target donation amount can lead to a

45% increase in page value

.

 


 

Uploading a profile picture can result in a

23% increase in page value

.

 


 

Writing a page summary is correlated with a

36% increase in page value.

 


 

Adding a photo can

increase page value by 2% per photo.

 


 

Adding a text update can result in an

8% increase in page value per update.

 


 

Linking to a team is correlated with a

4% increase in page value.

 


 

Linking to a company (for example, if your work team is fundraising as a group) can

increase page value by 11%.

 
The stats speak for themselves! Such an impressive return for a little effort! 
The

top

10

tips for creating the

best

fundraising page
JustGiving fundraisers are passionate. 
When they set up a fundraising page and commit to raising money for your charity, they're making a statement. Your cause matters to them. 
We made this short and sweet Top 10 Tips checklist you can share with your fundraisers! 
Read on for a deeper dive into how your fundraisers can make even more of an impact for you by building the perfect page.
Choose an engaging image
When fundraisers upload images to their pages, they raise 13% more on average! The images fundraisers choose for their pages further connect people to your cause by showing them where the money goes and what it does. 
Manjinder featured a collage of himself and the delicious samosas he made to raise money as his fundraising page's header image. 

Tell a descriptive and powerful story
The Story section of a JustGiving fundraiser's page does a lot for your cause. It describes who the fundraiser is, why they're raising money for you, the impact you're making, and why their family and friends should donate. 
Check out Ashley Neaves' Story section below. He's raising money for the Little Princess Trust by donating 12 inches of his long locks! 

Set a confident fundraising target
Simply setting a fundraising target leads to 17% more raised for your cause. 
Gary McKee ran 365 marathons…in 365 days. Superhuman, if you ask us! With the help of an aspirational $1,000,000 target, donors got behind Gary and helped him get there! 

Spread the word on social media
Fundraising pages shared on social media raise more money and grow awareness for your cause! Encourage your fundraisers to share their pages on social media for an extra boost to your campaign. 
We also make this easy by prompting people to share to over 15 networks right from their page! 

Share your page via email too
Even if people aren't on every social media channel, they probably have an email address. Ask your fundraisers to share via email to reach your target a little bit faster.
Add a video or livestream
Did you know fundraisers can add video cover photos, or live stream directly on their JustGiving pages? Both help tell your story even more and are extra fun and engaging ways to show how they're raising money.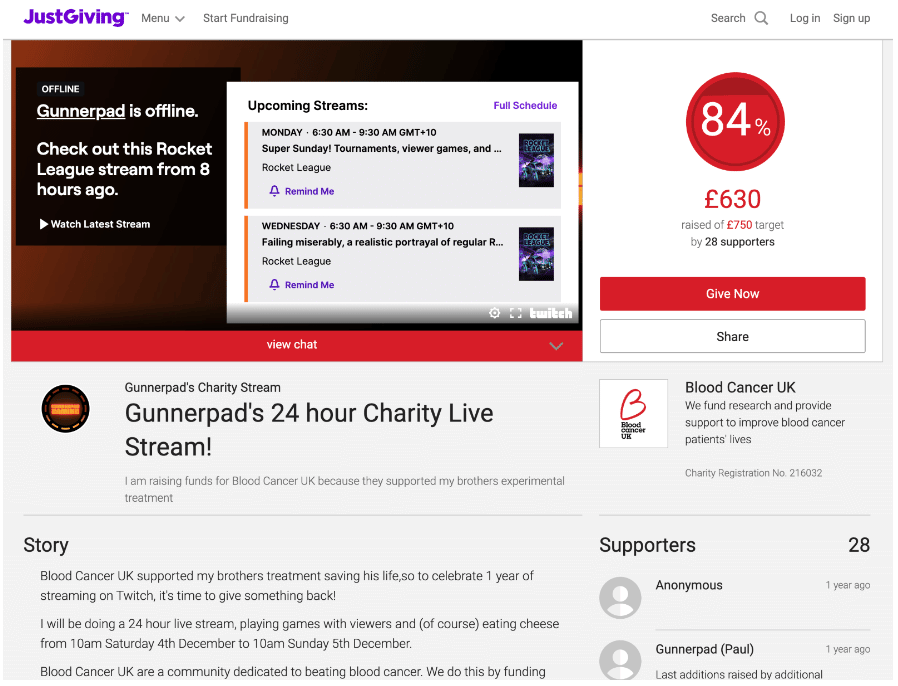 Connect to your fitness apps
Running a challenge campaign or fitness event? Ask them to connect their fitness apps to their JustGiving pages. You can raise 111% more and reach more people when participants integrate their Strava or Fitbit account!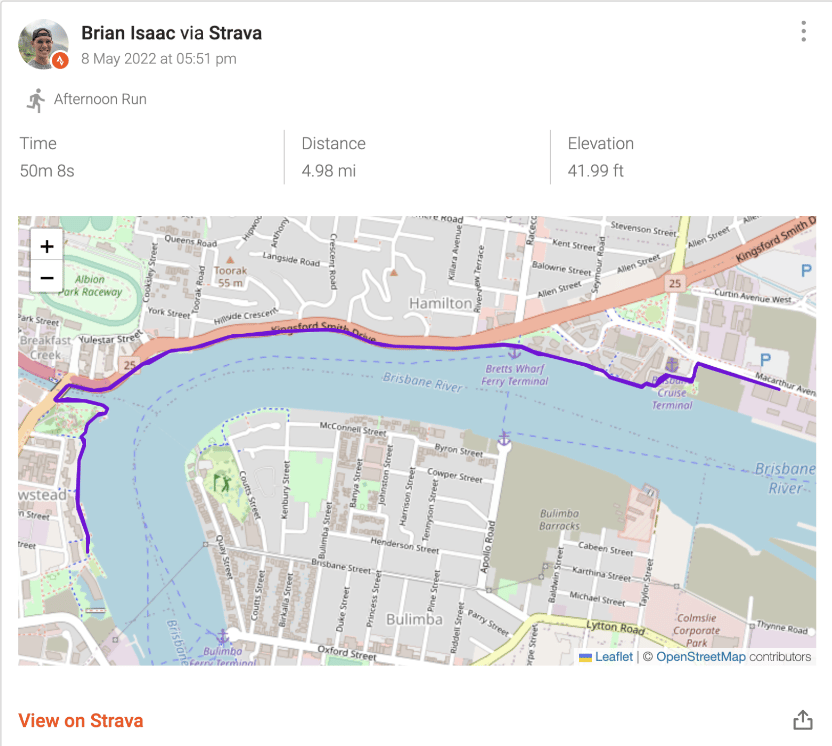 Make regular updates
Encourage your fundraisers to make updates often on their pages – they raise more money when they do. People love following their friends' progress and seeing them reach their goal!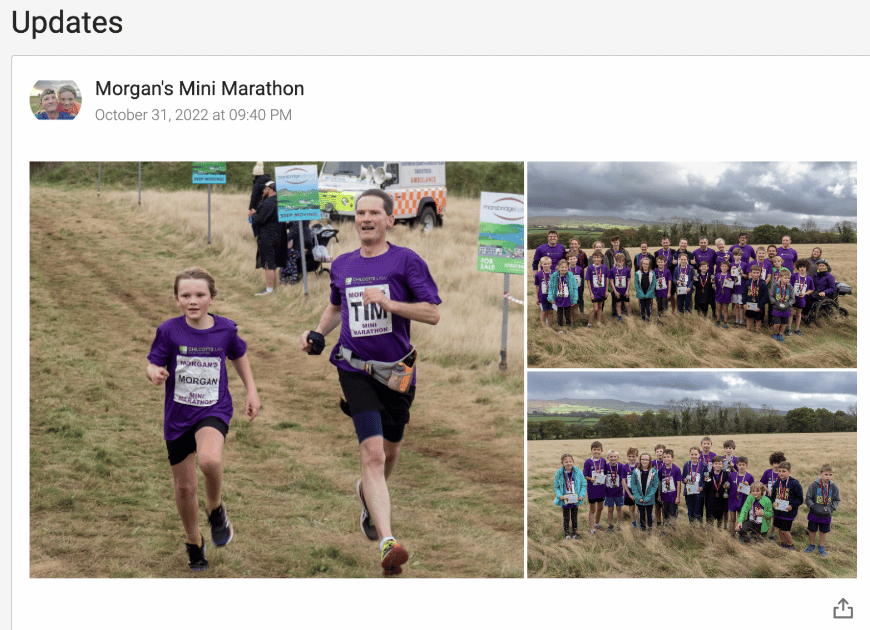 Donate to yourself 
Get this: people who donate to their own page raise a whopping 84% more! Make sure your fundraisers know about this pro tip (we also send this tip to them when they start fundraising).
Say thanks 
20% of donations come in after your event has ended. 20%! Make sure you follow up to thank your supporters and ask them to do the same with their networks too.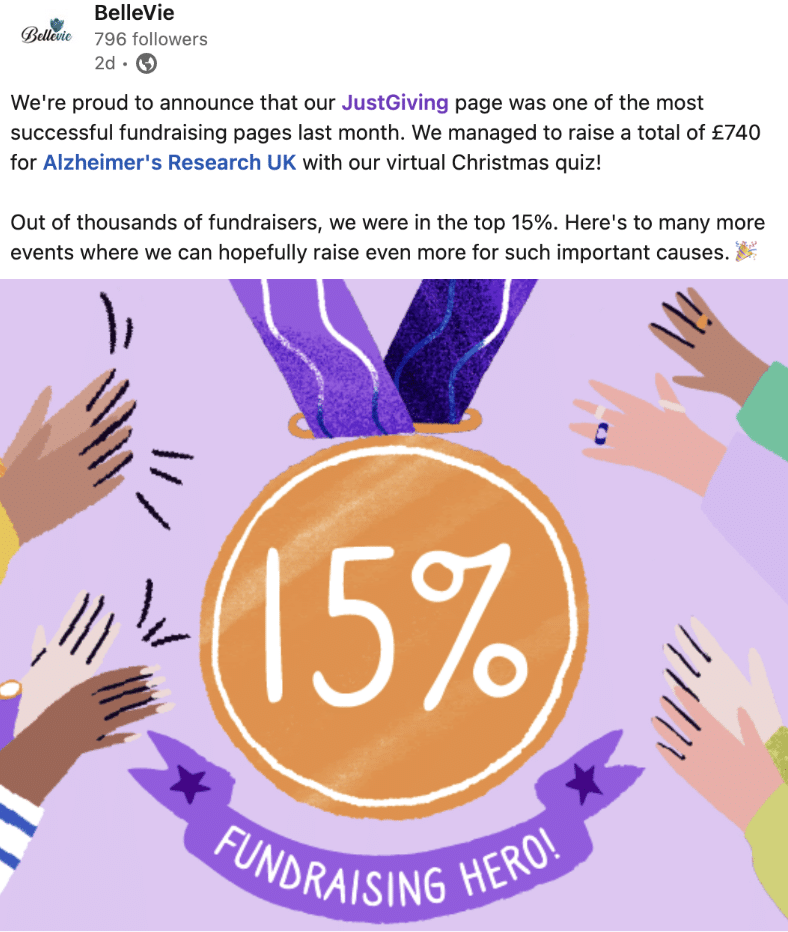 How to help your fundraisers create the perfect fundraising page 
Here's a secret that will help your fundraisers create optimised pages without even lifting a finger.
You can set all the above for them by default!
That's right – you can pre-write your fundraisers' story, target, header image, and even their page title as you create your charity's Campaign Page.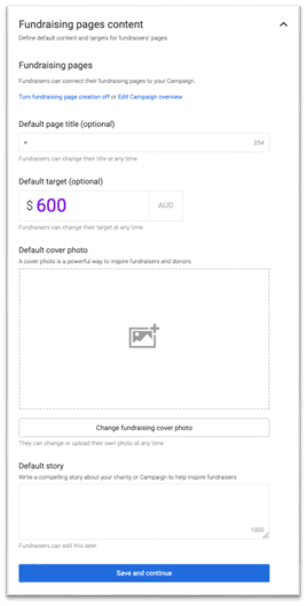 By doing this, you take care of the heavy lifting for your fundraisers. It saves time, effort, and for the people who create a page but don't choose to customise it, this does it for them.
And remember, the better their pages are, the more money you raise.
It's a win-win! 
Examples of optimised fundraising pages 
Let's check out a few more examples of the best fundraising pages, what they did right, and how you can replicate their success.
3 Dads Walking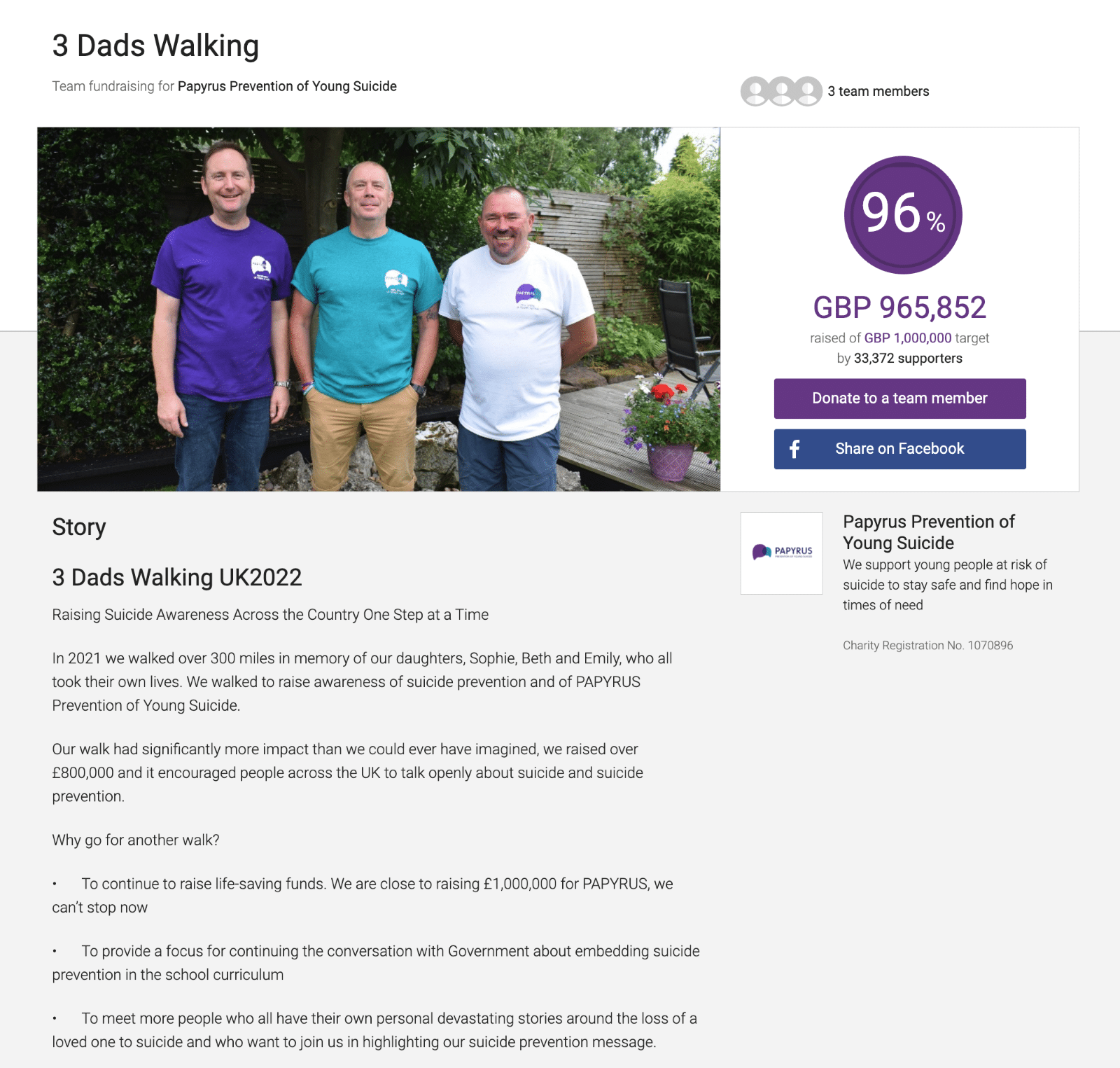 3 Dads Walking is a trio of dads raising money for Papyrus Prevention of Young Suicide.
Notice how they have a detailed story about what they're doing, why they're doing it, and how it's going to help their chosen charity.
3 Dads Walking set a lofty goal of £1,000,000 pounds, and they're 96% of the way there!
Having this as a target for page visitors helps give people something they can take pride in contributing to.
Check out 3 Dads Walking's header image: it's a clear and inviting photo of them standing together smiling. By seeing this photo, people instantly know who they're supporting and that their donations are going to a good cause. 
Margaret's 100 Years Young – Jam Making Challenge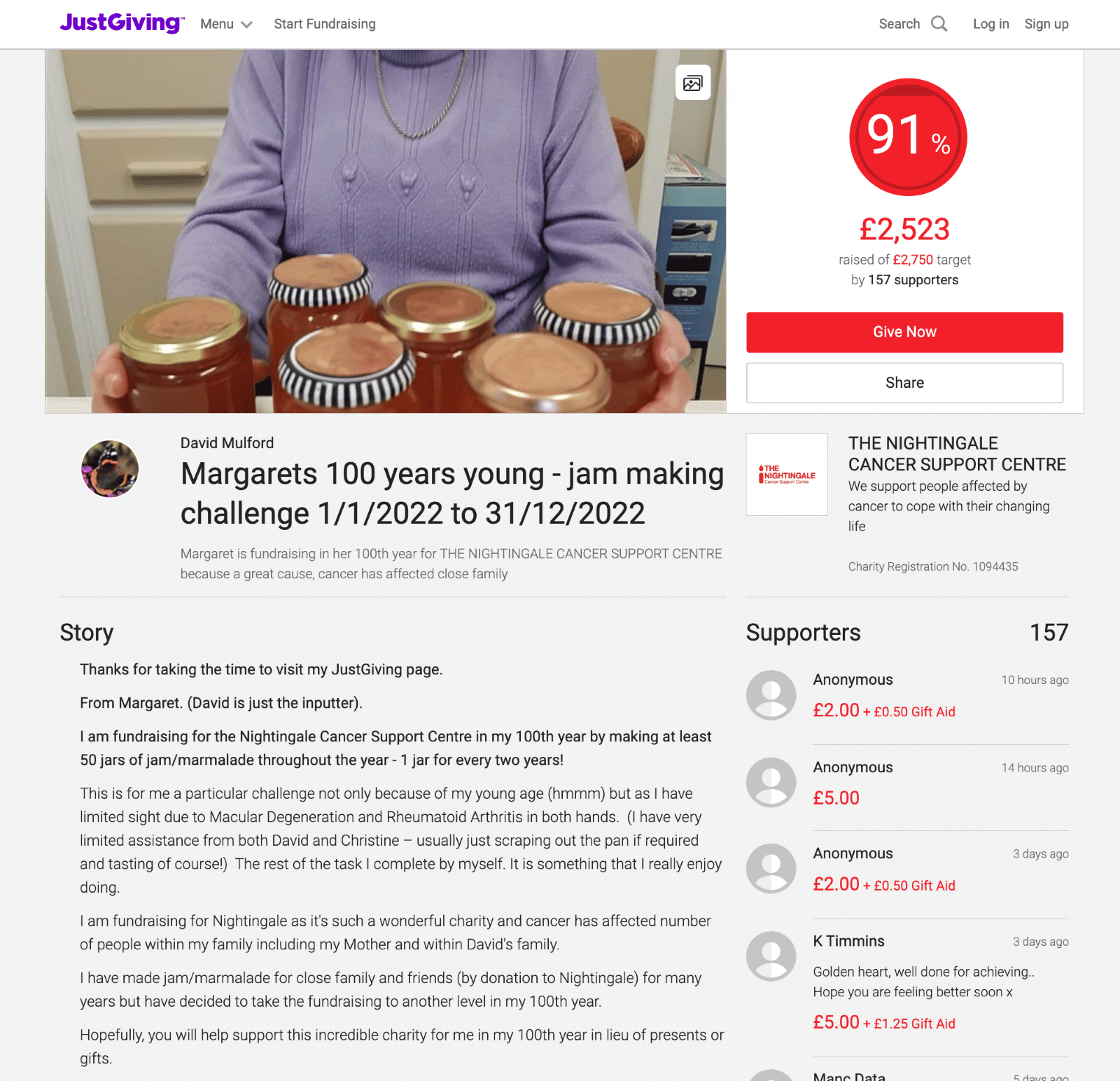 Margaret here celebrated her 100th birthday by making at least 50 jars of homemade marmalade throughout the year – impressive!
But the way Margaret chose to design her page gave her that extra boost to raise 91% of her fundraising target (so far).
Margaret has a story that clearly states who she is, what she's doing, and how she's fundraising for Nightingale. She even talks about how the cause has affected people within her family and why it's important to her. Her personality shines through – even making a few jokes.
She set a manageable target of £2,750, which she's about to reach as well! Margaret also chose an image showing the output of her hard work: her jars of delicious jams she chose as her fundraising challenge, inspiring people to give even more. 
Inspire your fundraisers to make the best fundraising pages possible 
For people to act, sometimes they just need to be asked.
We've wrapped these tips up into a simple guide for your fundraisers. Copy, customise, and paste the snippet below on your social media channels to encourage your fundraisers to get their page to look (and perform) its best.
–
Are you ready for [Campaign Name]?
Our goal is to raise [amount] to help [mission or specific campaign objective], and we can't do it without you!
You can make a REAL difference by starting your own fundraising page. Set up a page on JustGiving and use these top tips to make the biggest impact you can: https://www.justgiving.com/fundraise/tips/top-10-fundraising-tips 
Get inspiration in your inbox!
Don't miss out on digital fundraising tips, tools and trends.
Brian's on the Content & Community team at JustGiving. He's passionate about sharing online fundraising education and inspiration to help fundraisers raise more money, build their brand, and grow their cause.