Top tips to make your Christmas fundraising campaigns shine!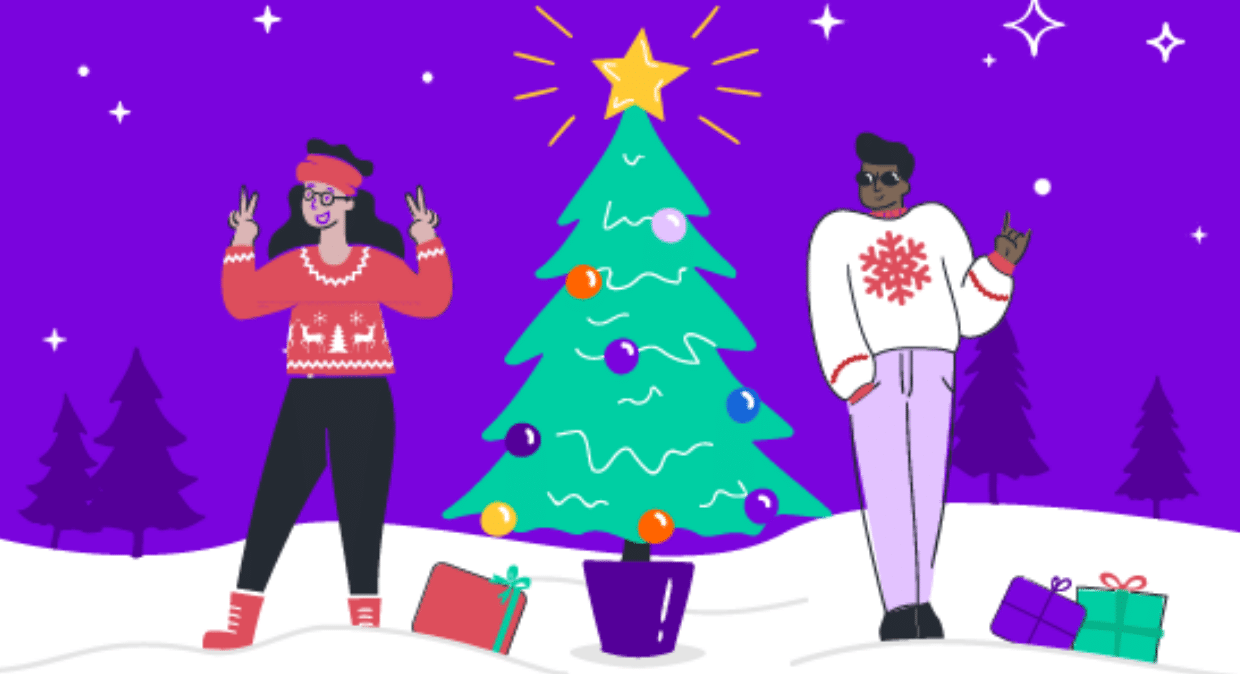 'Tis the season of giving and whether it's snuck up on you this year, or if you're well underway with your seasonal fundraising, we're here to help make your appeal a successful one.
As an early Christmas present from us, we wanted to share some examples of interesting Campaigns on JustGiving and simple ideas to maximise your online fundraising this season. We hope these will give you some extra insight and inspiration to help get your campaign noticed and get you ready to hear the jingle of those all-important donations.
1. Choose simple but effective
Campaign: Southwark Foodbank Feed a Family Christmas 2020
Pecan on behalf of Southwark Foodbank made the most of their Campaign Page to encourage both direct donors' and fundraisers' support. Sharing stats and insights in both the video embedded on their page and their campaign story, they demonstrate the value of supporters' donations.
Their big, bold 'What your donation can do' image is front and centre of their page, and they follow this with an infographic of great examples of how to fundraise and involve others too.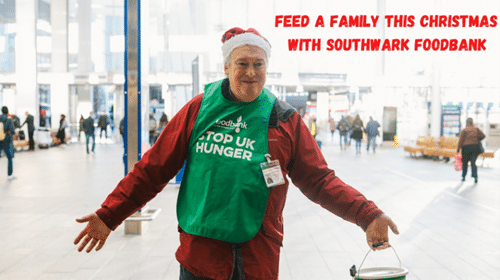 2. Re-think the Advent Calendar
Campaign: Friends and Families 24/7 Advent Challenge
Reverse advent calendars are growing in popularity and we're seeing even more charities think outside the [chocolate] box this year. Whilst most reverse advent calendars see supporters set aside money every day of Advent and donate at Christmas, Friends and Families of Special Children did things a little differently last year and encouraged fundraisers to take up activities each day of the month instead.
The example activities would work for all ages and are perfect to get the whole family involved!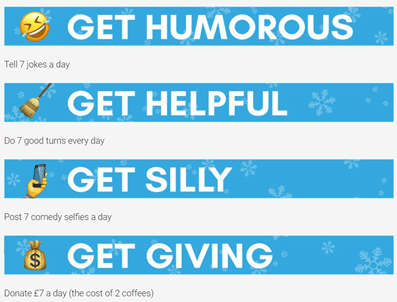 3. Remove steps for donors
Campaign: Cross Reach Stand with us this Christmas
Grant your donors their Christmas wish and give them a quick donation journey this year! Add a QR code to your collection bucket at your in-person event, to your printed marketing materials, or add a button to your seasonal newsletter using Giving Checkout.
Create your unique Giving Checkout link, customised QR code and chosen button in your JustGiving account and take donors straight into your tailored donation journey for your festive appeal, and with 0% fees. Cross Reach have already created theirs for their Stand with us this Christmas Appeal.
4. Unite virtually
Campaign: Blue Cross Step into Christmas 25k 2020
Blue Cross, the animal charity encouraged pet lovers to unite together virtually to either walk, jog or run 25km throughout the month of December.
They incentivised their fundraisers by offering a medal to mark their successful completion of the challenge, and an optional extra dog tag medal for any furry friends who took part too!
Challenges like this work perfectly with the JustGiving Strava integration, allowing fundraisers to track their distance covered throughout the month and share updates with their supporters.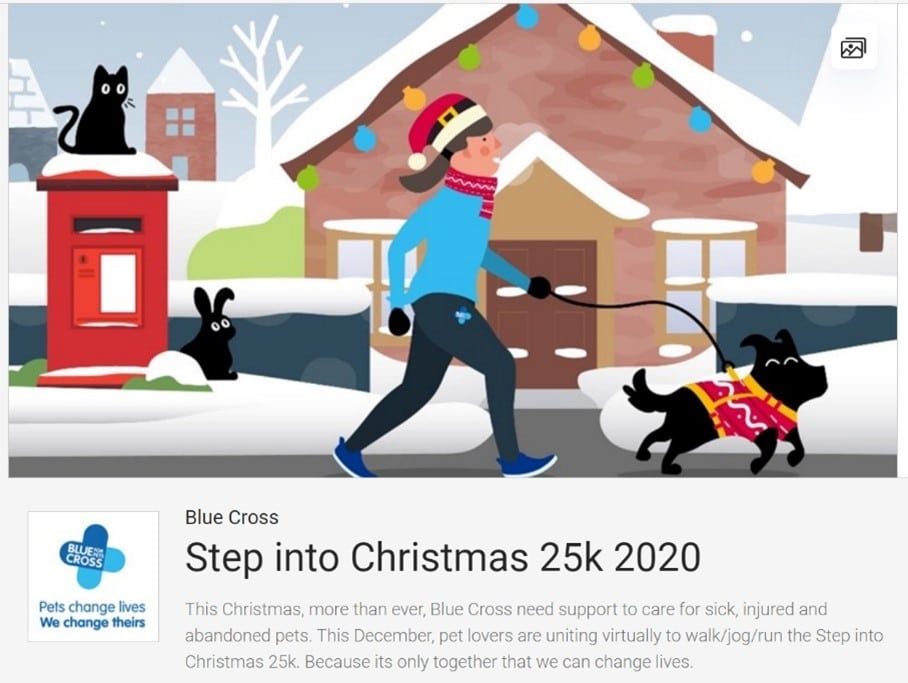 5. Bring heart
Campaign: Cosmic Christmas Cracker Appeal
At this time of year social media is saturated and potential supporters are presented with numerous causes to donate to. Adding a personal story and photographs will bring your appeal to life and could resonate with a donor who would have otherwise carried on scrolling.
Adding descriptions of what specific donation amounts could do for your cause adds an even stronger incentive for donors and could encourage a higher donation amount too.
Cosmic did just this for their Christmas Cracker Appeal in 2020 in place of their usual appeal for toys and gifts.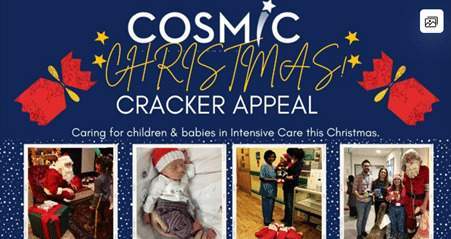 Practical tips for running a successful online appeal at Christmas
If you'd like even more ideas and tips for your seasonal campaign this year, you can re-watch our Christmas 2021: How to run a successful Christmas appeal webinar and hear from Pecan and Blue Cross directly too.
Get inspiration in your inbox!
Don't miss out on digital fundraising tips, tools and trends.
Phoebe is a Customer Success Manager at JustGiving, working with charities to help them make the most of JustGiving's tools and insights.