Training: no money? No problem.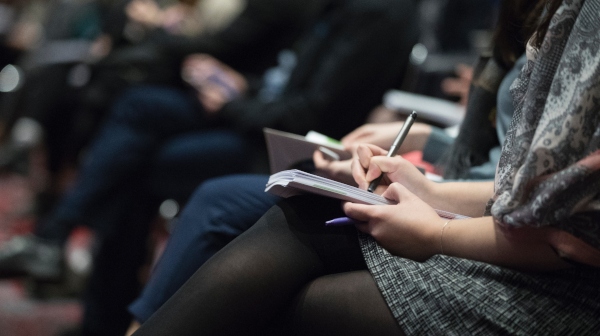 In the charity sector, we value people based on passion rather than experience. After all, people are our most valuable asset – it makes sense to find people who are on board with your mission and ready to go the distance to achieve it.
But the flip side is that being passionate doesn't always equate to having the skills to do a job well. Across the UK, 61% of charities say that a lack of funding is responsible for skills gaps, and 58% report lack of time to attend training. Gaps have a bigger impact than just not being able to deliver on work: they create more work for staff, extending the amount of time it takes us to deliver on projects and reducing our ability to take on more work.
Despite our recognition of the importance of training, it's still worryingly common for charities to lack a training plan or process, or CPD goals for staff, let alone a budget for training. And instead of re-distributing budgets to allow for training or pursuing alternative training methods, charities just recruit volunteers to do the work instead: a short term solution for a long-term problem.
Therein lies the crux of the matter. How do you develop projects that succeed if your staff don't receive the support to deliver, measure, or build the processes around them, or to predict and analyse performance? How do you ensure that your organisation continues to improve and meet its goals if you don't invest in the staff delivering on them?
The good news is that you don't always need to spend money to train your staff. Even if your charity doesn't have funds, you should develop a culture of being bold in improving yourselves and thinking outside the box – too often we set limits on ourselves by envisioning the lack of funding as the absolute limit of our boundaries.
While we always advocate for charities to have some budget to attribute to professional development and upskilling, it's still not the end of the world if you don't.
Join and participate in sector groups
Online discussion forums and groups – such as the ECF list, Fundraising Chat and the Third Sector Comms & PR Network – are goldmines for open, honest discussion and sharing of resources. Your teams should be encouraged to join, participate and learn from discussion.
There are other hubs that facilitate meetups for people around interest groups or areas of work; for example, you can find sector- or skill-specific groups on Meetup.com, like NetSquared, which runs monthly meetups around using technology for social good.
Give your staff internal and external mentors
Every team member should have at least one mentor matched against their professional goals. And they don't have to go through a formal mentorship programme – you'd be surprised at the number of people who will give you their time if you just reach out and ask.
A team member should ideally have two mentors outside their line of management, aligned with external and internal goals, with whom they meet regularly (such as once a month). Types of mentors could be:
from within the sector, from an organisation with the same cause but that operates at a much larger scale
from within the sector, with the same skill or speciality area as your team member but from an organisation advocating for a different cause
from outside the sector entirely, to help build role-specific skills (such as a press officer having a mentor from a PR firm)
Staff should also be encouraged to be mentors for junior staff in other organisations to reinforce their own learning.
Utilise free resources
Not all training comes with a cost – especially if your staff have corporate/private sector equivalents. There is a huge world of free resources out there for just about any skill or area of work you want to learn more about. At Platypus, we frequently access AdWeek's free webinars, as well as run our own Control R series for charities.
Your staff can develop foundational digital marketing skills via formal, free to access tools like Facebook Blueprint, Google Garage and Google Academy for Ads. We're also a big fan of Nonprofit Tech For Good's resource library and CharityComms podcasts.
And here at JustGiving, we have a handy library of webinars to support you in reaching all your fundraising goals.
Keep an eye out for free conferences
Earlier this year, StartSomeGood ran free online conferences for the sector – and they're not the only ones making resources more available to charities. Keep your finger on the pulse and sign your team up for these when they become available. (How do we find out about these? Follow key people from agencies and resource groups in your sector on Twitter and Facebook!)
Start a coaching group
If there are things that you want to learn from other charities… there are probably things that other charities want to learn from you, too. So why not start a collaborative learning group? Make it open access and ask a few people to present or moderate around a topic every week or month.
By becoming a champion for learning in the sector, you'll enable your staff to be part of an ecosystem that facilitates growth and collaboration.
Learn from each other
Where you only have the budget to send a few members on training, multiply your investment by having them share their learnings with the rest of the team, such as circulating notes, documents or presentations.
Resource-limited charities can utilise lunches and learns, where staff can use an hour-long session over lunch to teach other team members what they've learned – whether it's something they've just read, an event they've attended or a documentary they just watched.
Apply for bursaries
There are many conferences and training sessions that provide bursaries or scholarships for charity staff members… and many training providers now utilise a 'buy one, give one' ticketing model so there are externally-sponsored tickets up for grabs.
Just because a conference is too expensive for you, doesn't mean it's out of reach: you can still apply for financial help from the provider itself, or from a trust or foundation to support your staff in attending events. You can even ask if you can volunteer in exchange for a ticket – you won't know until you ask!
Undertake skilled volunteering work experience
Encourage your staff to shadow a team member in a different organisation for a regular, set period of time such as one day a week; this will allow them to see how other organisations operate and how their area of work can be applied effectively with the right skill set.
Alternatively, they can volunteer for a charity that needs their particular skill set, and use the opportunity to sharpen up their skills.
None of this is to say that your staff don't need a training budget; of course, where possible, you should have a funded process for upskilling your team members in formalised ways that support their long-term learning. But there's no excuse for stagnating development just because you don't have the budget.
Alongside these methods, your charity needs to build a culture that rewards and prioritises learning. Managers and team members should be having open and honest conversations on a regular basis about their training needs, and spotting opportunities for growth. Staff members should be allowed to undertake training opportunities during work time – they shouldn't be asked to do it on their own time or to take leave to do it. If there are evening events, allow the team to have time off in lieu. Their learnings should be actively and effectively incorporated into your day to day work.
What other methods do you use to upskill your staff? Let us know in the comments.
Get inspiration in your inbox!
Don't miss out on digital fundraising tips, tools and trends.