Ultras for All: Raise more with Threshold Sports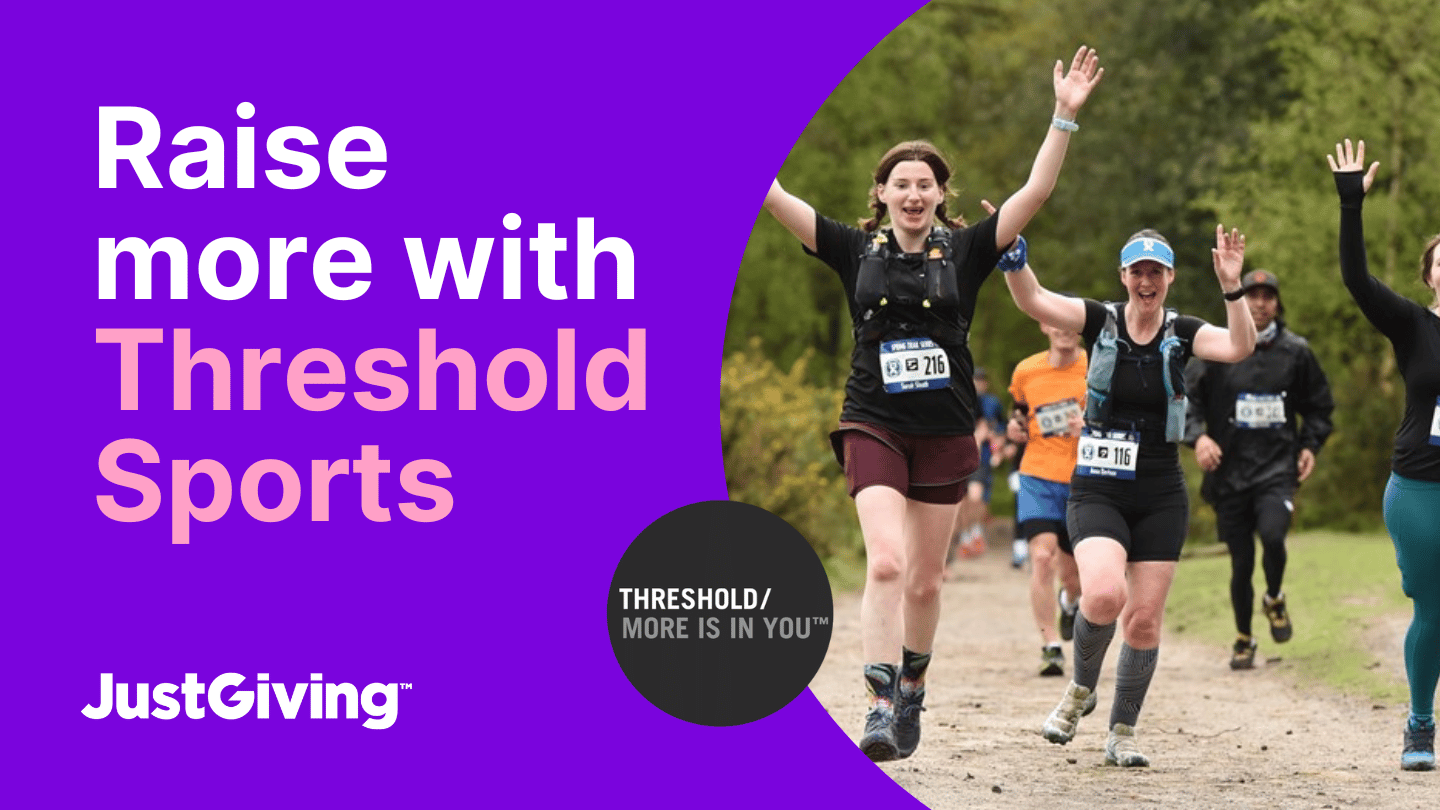 Want to really level up your community fundraising in 2023? In 2023, Threshold Sports and JustGiving are teaming up for the Threshold Trail Series: an engaging and challenging community ultramarathon event. 
If you're a Fundraising Manager looking to give your supporters a fun and meaningful challenge, become a Charity Partner with Threshold Sports and give your fundraisers the fundraising opportunity of a lifetime.
Why should your charity get involved?
This is a fundraising opportunity like no other…
Threshold Sports specialise in award-winning endurance challenges in the great outdoors, with over 20,000 walkers, runners and cyclists taking on their public events each year. 
On average, fundraisers raise around £950 per person, with a minimum fundraising target of £300-500 per person.  
With lower entries this year, more places are available at a fixed price. 
A new 50KM package is available for charity places – for those who aren't quite ready for the full 100km! 
So far in 2022, Threshold Sports charity participants have raised over £2 million for good causes – and this is increasing each day! 
Is this event right for my supporters?
First-timers, seasoned athletes, and pros. Threshold Sports races are fully supported and everyone's welcome!
And this one's set to be extra special. The oldest path in Britain. Ancient coastlines. Mind-blowing ridges. And the difference people will make for the causes they love. The Threshold Trail Series 2023 features some of the UK's most iconic paths and is an experience people will never forget.

Empower your supporters to take on the challenge and watch the donations roll in. See the three simple Charity Package options and save your spot now. 
Your supporters can set up their own JustGiving page – and see the donations come rolling in as they take on their Ultramarathon challenge! 
Get inspiration in your inbox!
Don't miss out on digital fundraising tips, tools and trends.
Becky is the Community Manager at JustGiving. She's passionate about storytelling, and inspiring people to help charities raise more.