Uncovering the secrets to Virtual Event success
Virtual events experienced a 1103% increase in participation in 2018. I'm not a maths genius, but I know an impressive percentage when I see one. So, why are so many supporters being drawn to these types of events and what key factors do charities need to be aware of when planning their own virtual event campaigns?
What is a virtual event?
A virtual event can be best described as an event that happens online rather than in the real-world. If you've ever attended one of our webinars, for example, these are a form of virtual event. It means people can attend our training sessions no matter where they're based!
In some ways, virtual events can be just like your traditional challenge or fitness events, but anyone wishing to take part just needs to be able to access an event app or website where they can take part and log their progress. Some examples include: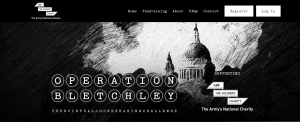 Are virtual events right for your charity?
For charities, virtual events present a really exciting opportunity to reach more people. They remove some of the barriers that traditional in-person events can hold, such as location, date or physical ability. However, there's a few factors to weigh up…
Benefits of virtual events
Supporters aren't restricted by the where and when – Unlike traditional events, people can choose when they want to begin and then take the challenge at a pace that works for them. For example, Diabetes UK's Swim 22 is a virtual event which asks participants to swim a total of 22 miles, but the challenge can be completed anytime between 22nd February to 22nd May. This opens the event to a larger number of people who may have wanted to take part in a fundraising event before but couldn't due to travel or diary restrictions.
Accessible for a broader audience – As people can choose their own route and pace, it provides a great opportunity for those with physical restrictions to take part too. ABF The Soldier's Charity organises a Virtual Frontline Walk and, whilst they suggest that participants try to incorporate local war memorials into the challenge, the routes are entirely up to the person.
Better for the environment – There's no carbon footprint caused by supporters travelling on mass to the event, there are no print outs or signage and there aren't any requirement for providing water bottles or refreshments. If your charity is all about sustainable options, then virtual events definitely tick this box.
Engage with a younger audience – Research shows that charities that have invested in virtual events have gained younger supporters. They're natural digital adopters, so having a virtual event in your portfolio could be a way of introducing a younger demographic into your supporter journey.
Attract new supporters – One charity revealed that 83% of their virtual event audience was new to their organisation. This indicates that there's a strong appetite amongst people for charities to offer new and innovative fundraising activities.
Challenges of virtual events
Lower average amount raised – Compared to physical in-personal events, virtual events can generate a lower fundraising revenue. On average physical event fundraisers raise between 34-79% more than a virtual event fundraiser. We expect this to increase over time as we see more charities becoming increasingly confident in hosting the events and developing the right supporter experience.
Participants don't mean fundraisers – Currently, only 23-32% of virtual event participants go on to fundraise for the charity organising the event. It's never a guarantee that a sign up will result in donations, however in-person events typical require a participant to pay a registration fee upfront. You can still do this for virtual events, but it might be a harder sell as the person isn't getting anything tangible in return.
They require a level of digital skills – virtual events require an event app or website that supporters can be directed to for information and to log their progress. This means that your team needs to have someone with a level of digital skills, or you need to be prepared to outsource support. Find out more about how Digital Services team can help
There may be a disconnect between the activity and the cause – When someone attends a group event, they can be immersed in the spirit of fundraising and a charity's values. If someone is doing a virtual event by themselves, it might mean that they find it harder to form an emotional connection with the cause they're fundraising for. The experience of the event and your supporting comms need to work extra hard to make people feel supported and connected to your cause.
What steps can charities take to ensure their virtual events are successful?
Our colleagues at Blackbaud have a new e-book called 'The Secret of Virtual Event Success'. In it you'll find the three key pillars of success and detailed practical steps that your charity can take to avoid any common pitfalls. It's a mixture of practical insights, fundraiser statistics and case studies from fellow charities that have already trialled running their own Virtual Events.
Get inspiration in your inbox!
Don't miss out on digital fundraising tips, tools and trends.
Toni Gregory is a Content Marketing Specialist and B2B copywriter.