Unlocking the power of employee volunteers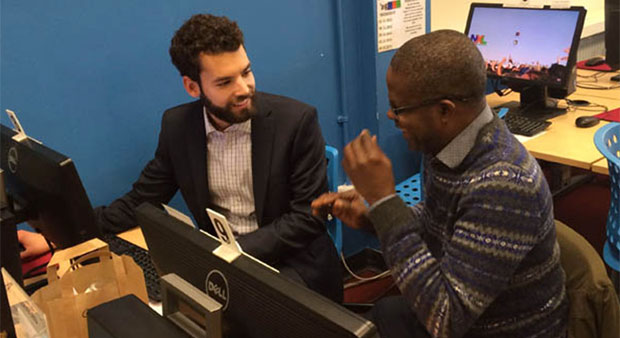 Following his blog yesterday, where they discussed the impact new government volunteering legislation could have on charities, Ben Darlington, Head of Business Development at Benefacto returns to write about how you can get the most from corporate volunteers. Benefacto is a social enterprise aimed at getting more professional people into corporate volunteering,
Whilst employee volunteers aren't a silver bullet, there are some key roles where they can really help charities with the immediate day to day running of operations. At Benefacto we use three job types or personalities to think about the short-term help professional people can give.
Charmers:
Do you run a charity with a large, regular service user base? Perhaps you organize lunch clubs, gardening sessions, skills workshops or simply teas or bingo.
Professional people are often fantastic communicators, are desperate to get away from their computers and really want to meet some new faces in their community. Getting employee volunteers to help with your large event is not only a great way to introduce some new faces to your service users but it's usually very simple of administrate – you might even be able to sneak into the office to work on that funding bid for half an hour…
Grafters:
If you're a charity with a big mission – whether it's cooking 100 hot lunches, keeping acres of historic cemetery clear or helping tens of families through a food bank – employee volunteers make fantastic foot soldiers. Again, they're delighted to escape excel and come with bags of energy. Often volunteering for work might be a once-a-year to chance to contribute and they want to feel they make a difference. Find tasks that require little supervision and lots of graft and I think you'll be surprised at the headway that can be made!
Coaches:
Professional people often have a whole raft of 'soft skills' and life experiences that can be really valuable for service user groups. From interview experience and CV writing skills to IT literacy and tablet use, professional people have highly valuable skills sets that they're always keen to share.
Get inspiration in your inbox!
Don't miss out on digital fundraising tips, tools and trends.