We've made some updates to your charity profile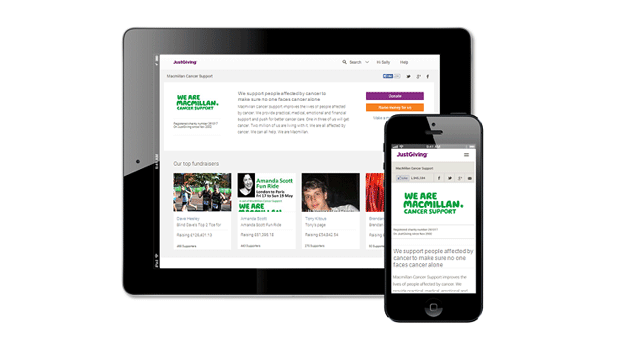 Last year we introduced you to a  new kind of charity profile on JustGiving that lets you tell your story and makes it easy for people to show they care about your cause. Today we're rolling out the first of a few updates to charity profiles – you'll start to see them from about 18:00 (GMT). Today's release includes:
Making your organisation's name more prominent on the page – You'll now find it in the centre of your profile with your impact statement directly underneath. If you've not yet added one to your profile read our top tips on how to write a great impact statement and see some examples.
Removing 'See more fundraisers' – You've told us that you would like some changes made to this feature, so we're removing it for now and thinking about how best to improve it.
A more playful and interesting layout – Take a look at the screenshot below. Your top fundraisers now appear as randomised 'tiles' on your profile. This means we can feature more of your supporters' stories on the page and give people more reasons to connect with your cause. This layout also has a responsive design, so it looks great on mobiles, cell phones and tablets.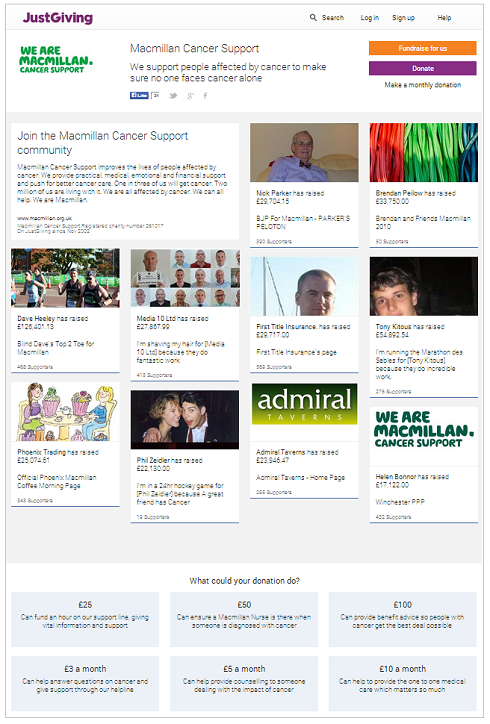 Tell us what you think
We'd love to hear from you. Add a comment below and let us know what you think about the updates we've made to charity profiles and what you'd like to come next.
Get inspiration in your inbox!
Don't miss out on digital fundraising tips, tools and trends.
Sally Falvey has worked in online fundraising for over 10 years, and is the Head of Growth Marketing at JustGiving. She's passionate about helping all charities use the latest technology to be more efficient and raise more money.