Virtual fundraising: a guide to key terms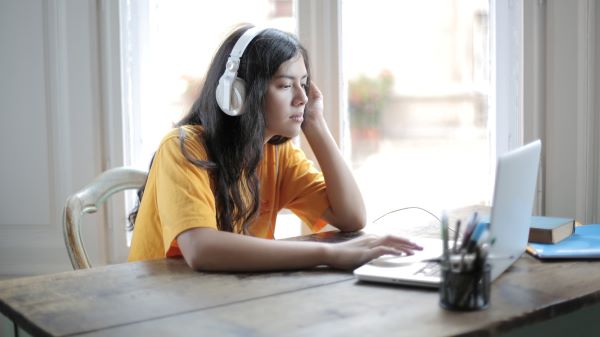 Right now, it's virtually impossible to go a week without hearing about a new online tool or trend (see what we did there?) that could be used for fundraising. But there's a very good reason for this. At a time when mass gatherings are off limits due to COVID-19, virtual fundraising has been an amazing alternative solution to keep up fundraising momentum. If you've been hesitant or a little bit slow in adopting digital fundraising options, then we've got news for you – virtual fundraising isn't going away.
Virtual fundraising isn't a new phenomenon. Gaming for Good is a long-established form of fundraising, with the platform Twitch having raised over £75million for charitable causes since 2012. Coronavirus might have increased the adoption rate, but the interest in digital fundraising already existed and it will definitely outlast the lockdown.
We want our blogs on virtual fundraising to be as useful for you as possible, which is why we're going back to basics. We've put together a glossary of all the key terms that you'll come across time and time again when people talk about virtual fundraising.
Virtual Fundraising Glossary
Virtual fundraising: We've already used the term five times in this blog alone, so it seems like an appropriate term to begin our glossary with. Virtual fundraising is the process of sharing real activities and events online to encourage donations, rather than people gathering in one place.
Examples of virtual fundraising include pub quizzes, gaming tournaments and individual sporting challenges which are tracked on fitness apps
Virtual event: A specific event that participants can take part in at whenever and wherever they are. All activity will be logged and displayed online.
An example of a virtual event is the British Red Cross's Miles for Refugees
Fitness app: These are application that can be downloaded on to a mobile device and used to improve or measure fitness activities. Typically, app functions include setting fitness or activity goals, tracking progress and sharing updates with connections or social media platforms. Many fitness apps can work in conjunction with wearable devices.
Strava: A fitness app primarily used to track cycling and running exercises, using GPS data. This can be integrated to your JustGiving page to automatically track your activity and encourage donations.
Integration: When you combine two or more things in order to become more effective.
Streaming: This is when people can watch or listen to content online without having to download it first. For example, every time you watch YouTube you are streaming a video.
Livestreaming: The broadcasting of live video to an audience over the internet. One of the most well-known examples of livestreaming right now is Joe Wicks' daily PE lessons, which are streamed live on Wicks' YouTube channel at 9am each day. And the great news is you and your supporters can now livestream straight from a Fundraising Page on JustGiving.
Gaming for Good: Livestreaming of computer gaming to raise money for your charity. JustGiving has a whole section dedicated to Gaming for Good, including toolkits and tips.
Twitch: A livestreaming platform for gamers.
YouTube: A video sharing service where users can watch, like, share, comment and upload their own videos. YouTube is also considered to be a streaming platform.
Zoom: A video conferencing service you can use to virtually meet with others – either by video or audio-only or both, all while conducting live chats – and it lets you record those sessions to view later.
Microsite: A microsite is a website separate from the organisation's main homepage or URL (web address) that contains branded content. A Microsite usually has its own URL that is completely independent of the main website's URL.
What else do I need to know about virtual fundraising?
Learning the terminology is a great start, but there's so much more to know about virtual fundraising. Our colleagues at Blackbaud have created a free e-book which explains the positives, shows you examples of what other charities are doing and even provides event suggestions. You can download your copy of Virtual Fundraising 101 here. 
Get inspiration in your inbox!
Don't miss out on digital fundraising tips, tools and trends.