Virtual fundraising: moving offline to online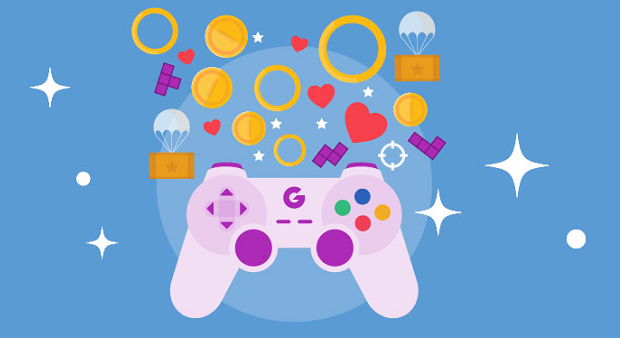 The shift from offline to online has been increasingly noticeable over the past few years, and given the current restrictions on daily life, our current reality has become a virtual one. As a result of COVID-19, organisations have turned to logging into virtual offices, students are using Zoom to facilitate learning and the entertainment industry has swapped live gigs for Instagram live. This means it's also the time to get even more creative with our fundraising.
So, with the world adapting to this shift, how exactly can we use this Offline>Online movement to capitalise on fundraising?
In this post we'll help to demystify what livestreaming actually is and introduce you to virtual fundraising by sharing examples of people already doing this type of activity whilst fundraising on JustGiving.
What is livestreaming?
Livestreaming is the act of broadcasting yourself or an activity live on video via a streaming platform such as YouTube, Instagram Live or Twitch. In 2019, we started to see a significant shift in the number of charities considering livestream fundraising, particularly in the 'Gaming For Good' space, and we saw fundraisers raising huge sums of money by broadcasting their video gaming to a legion of watching fans. Some individuals raised over £163K in one sitting of game play!
Here are some other fantastic examples of events that have helped to pave the way for livestream fundraising:
How are people using livestream fundraising during COVID-19?
Over the past few weeks, we have seen communities rally together to combat isolation and find new and innovative ways to adapt to their new everyday life. So, we've taken the best ideas we've seen on JustGiving and turned them into community fundraising ideas you can share with your supporters. And we've included handy, ready-made guides that you can put in your emails, website or fundraising packs to help people get started.
Virtual fundraising ideas and resources for community fundraising teams:
Whether people are playing Fifa, teaching French or raising a pint from their bedrooms, there are lots of ways your supporters can get creative with their fundraising during lock-down:
1. Hold a virtual quiz
Virtual quiz example: www.justgiving.com/fundraising/covidquiz
"Instead of meeting down the local pub and filling in your paper sheets simply use an app like HouseParty or Zoom to be able connect to those around you and set up a JustGiving page to collect donations instead of entry fees! Not sure how to use HouseParty or Zoom? No worries!"
Download a copy of our quide to hosting virtual quizes
2. Do a virtual meet-up with mates
Pub night example: www.justgiving.com/crowdfunding/virtualpints
"Whilst we may not be able to raise a physical pint to each other, instead use live streaming to catch-up online with friends and donate your pint money to charity! If you're unsure how to live stream this, we've got you covered."
Coffee morning example: www.justgiving.com/fundraising/iti-coffee-morning
"Instead of travelling to your local coffee shop, get yourself online and share a mocha with your mates from the comfort of your home. Facebook Live, HouseParty or Zoom are great ways to have a catch up over a coffee for charity."
Virtual bake-off or Come dine with me
"A takeaway at your parents might be off the cards for the foreseeable but it doesn't mean that you cant still enjoy the art of cooking together. Use live streaming to keep yourself entertained whilst raising money for good by having a virtual come dine with me or bake-off and see what you can come up with!"
Download a copy of our ready-made guides for Zoom and HouseParty
3. Put on a livestream comedy night
Comedy night example: www.justgiving.com/crowdfunding/hecklethevirus 
"Don't let a lock-down spoil your fun – livestream your stand up with the likes of Facebook Live or YouTube/Twitch and ask people for donations instead of purchasing tickets. And this isn't limited to comedians – if you're a musician, singer, poet (or anything for that matter!) you can livestream it in exchange for donations."
Download a copy of our livestream comedy night guide
4. Share your skills and teach others
Sell your skills example: www.justgiving.com/fundraising/thegovernessoflondon
"With classrooms shut, why not use your skills and hidden talents to raise money for good! You can teach guitar, GSCE English or even a PE (We're looking at you Joe Wicks!) via livestream and ask for donations to a charity of your choice. Facebook Live is perfect for this type of activity."
Download a copy of our guide to help your supporters use livestreaming to sell their skills
5. Livestream as you game
Gaming example: www.justgiving.com/fundraising/UltimateQuaranTeam
"Using platforms such as Twitch and Mixer – you no longer have to be in the same room to play FIFA with your friends. Set up a tournament easy using Battlefy or Google Sheets and livestream your gaming for donations."
Share our gaming for good tips
Learn more about virtual fundraising
Here's a few recommendations from us for things to read or watch next:
.
Get inspiration in your inbox!
Don't miss out on digital fundraising tips, tools and trends.
Natasha Stone account manages charities at JustGiving. She's passionate about gaming for good and tech for good!