Vitality Bath Half partners with JustGiving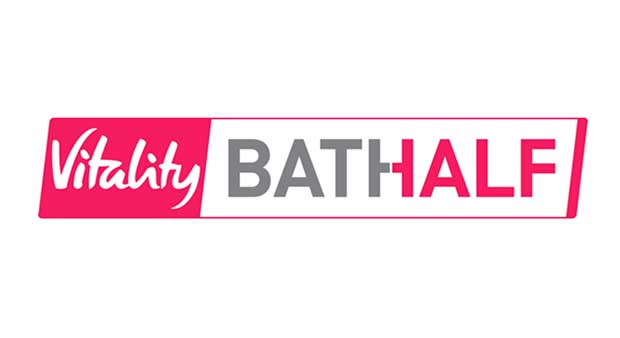 The award-winning Vitality Bath Half Marathon takes place on Sunday 12th March 2017. Entries to this iconic race, which is one of the longest established and most popular city centre road racing events in the UK, are now open on www.bathhalf.co.uk. 
The Vitality Bath Half Marathon is the largest single day charity fundraising event in the South West and one of the top three fundraising road races in the UK, with runners raising over £2.1m in 2016 for over 130 official charities.
Cancer Research UK is the Lead Charity for 2017, with Cancer Research UK Kids & Teens the official Family Fun Run Charity.  The official Local Charity is Dorothy House Hospice Care, and Laureus Good for Sport Foundation are the official charity of the Vitality Run Series.
With a record number of reserved places allocated for the official charities, the event organisers Running High Events, expect the 15,000 places for the 36th edition of the Bath Half to sell out even quicker this year.  
The race starts and finishes in Great Pulteney Street.  The two-lap 13.1 mile course through the heart of the UNESCO World Heritage city of Bath, is renowned for its massive crowd support and fast flat course, ideal for beginners, charity runners and athletes looking for a PB. Each year the race sees a strong British elite field and a large number of celebrities who are attracted by the stunning setting, fantastic crowd support and the promise of a fast finishing time.
Go to www.bathhalf.co.uk for further race details and to register, like the Facebook page www.facebook.com/BathHalfMarathon and follow @bathhalf #bathhalf on Twitter to keep up to date with all the latest news about the Vitality Bath Half Marathon.
Andrew Taylor, Race Director for the Vitality Bath Half Marathon, said: "We are excited to have partnered with the world's leading online fundraising platform JustGiving.  Our charity partners are the heart of our event, and we're proud to be one of the top three fundraising road races per head in the UK, which is an impressive achievement for a city the size of Bath.
"Through the partnership with JustGiving, our mutual ambition is to maximise fundraising for our charity partners, and to smash all previous fundraising figures at the 2017 race.
"We work hard to understand what both runners and charities are looking for at an event such as ours, and we would like to thank everyone who keeps supporting the Bath Half and our amazing charities."
Get inspiration in your inbox!
Don't miss out on digital fundraising tips, tools and trends.