Voting for the JustGiving Awards 2015 is now open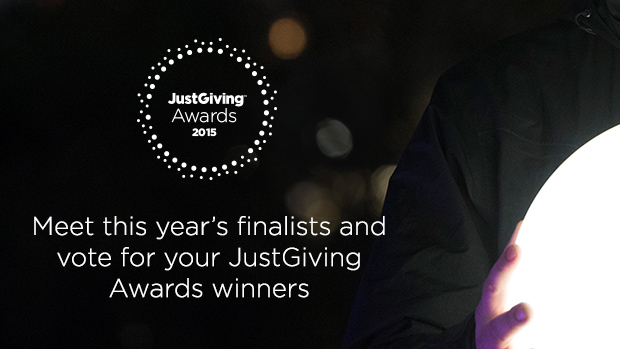 We're incredibly excited to reveal the UK finalists for the JustGiving Awards 2015. First of all, thank you so much to everyone who nominated a fundraiser. We've had a record number of nominations this year (over 10,000 in total!) and we couldn't be prouder of all the incredible, inspiring people who've used JustGiving to make good things happen.
Ready to meet our amazing finalists?
Once you've decided your favourites, head to Facebook and cast your vote.
Outstanding Commitment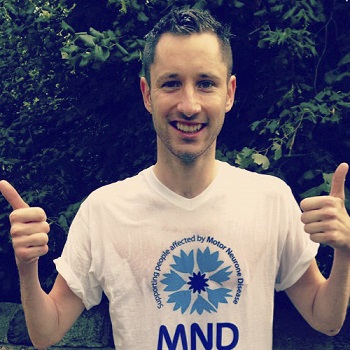 Gordon is dying — and fast. That, in short, was what he was told when at 29 he was diagnosed with Motor Neurone Disease: a rare neurological condition. There is no cure. Half die within 14 months. Despite battling increasing illness, Gordon has fought back: raising awareness, successfully doubling specialist nurses and raising over £310,000 to find a cure.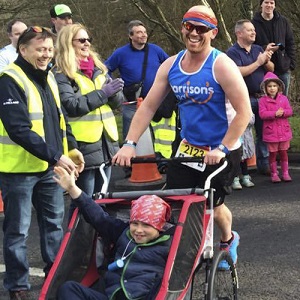 Many people don't finish the 3.8 km swim, a 180 km bike ride and a 42.2 km run that make up an Ironman triathlon. Alex completed his while carrying his son, Harrison, who has Duchenne muscular dystrophy. He raised £48,000 for Harrison's Fund, a charity he set up himself to help find a cure.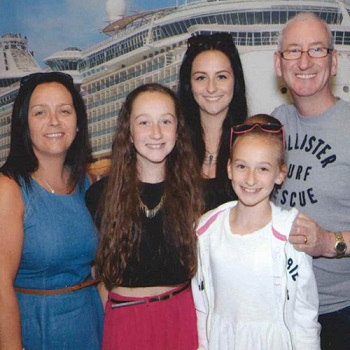 When Megan's dad, Thomas Clancy, died of pancreatic cancer, she decided to raise money for Pancreatic Cancer Scotland. Her dad was a regional manager at B&Q, so after initially fundraising with her friends and family, she managed to get almost every B&Q in Scotland to start raising money for her cause. So far she's raised over £108,000.
Endurance Fundraiser of the Year
Emily has cystic fibrosis. In 2012, after an 18-month stay in hospital, she had a life-saving double lung transport. This June, in honour of her donor, she climbed the highest live volcano in the world, raising £23,000 for To Transplant and Beyond.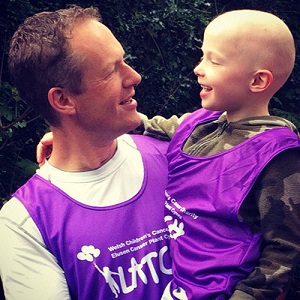 After finishing the London marathon, James ran all the way home to Cardiff, raising over £76,000 for LATCH. After running 32 miles a day, James arrived home on 1st May, exactly one year after his son Oscar was diagnosed with cancer.
Chris is 39 and has early-onset Alzheimer's. His dad, aunt, cousin and grandfather all died with the disease, and his 43-year-old brother is in a care home. Chris is now fighting back against dementia. In April, he set off on a 16,000 mile cycle around Canada and the US to help Alzheimer's Research UK find a cure.
Creative Fundraiser of the Year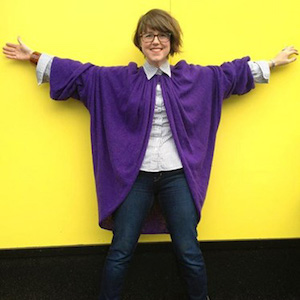 After losing her mum to cancer last year, Caroline decided to use their shared love of fashion to raise money in her memory. Every day for the whole of 2015, Carline is wearing an outfit from the Cancer Research UK shop where her mum volunteered. So far she's raised over £13,000, while showing the world how to wear and enjoy pre-loved clothing.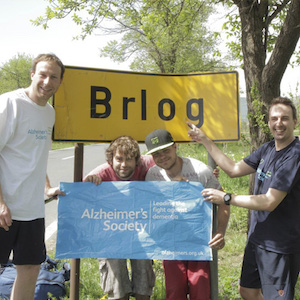 Sam and Chris' grandfather escaped Yugoslavia under Nazi siege. Starting at the family home in Nottinghamshire, the boys retraced his five-year journey through Europe with absolutely no money – a journey of 1,500 miles – to raise money for Alzheimer's Society in his memory.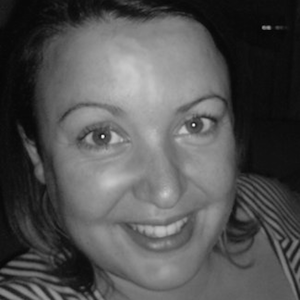 Jill wrote an incredibly personal and moving open letter about being a parent of a child with autism. Using the hashtag #istandquietly, she shared it on social media and raised over £14,000 for the National Autistic Society for World Autism Awareness Week.
Young Fundraiser of the Year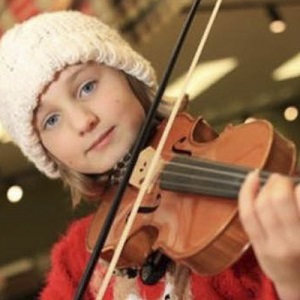 Madison was 9 years old when she started fundraising for Little Harbour Children's Hospice. She uses her musical talent by busking with her violin in local towns and runs charity auctions. She's raised over £40,000.
At the age of 11, Patrick cycled from Lands End to John 'O' Groats in 11 days just one year after recovering from a ruptured appendix. He has raised over £5,000 for the children's hospital in York Hill that saved his life.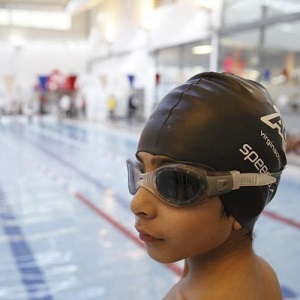 Haris, who is 9 years old, wanted to raise money to help children in Gaza. He decided to use his summer holidays to swim the equivalent length of the English Channel in his local pool. Haris raised over £21,000 for the Ummah Welfare Trust.
Community Crowdfunder of the Year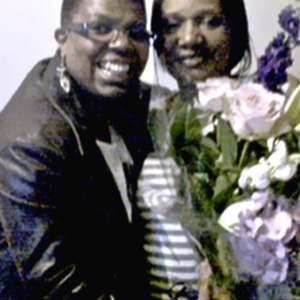 Tracey raised almost £600 to buy bouquets of flowers for bereaved mothers on Mother's Day. Having lost her own son to youth violence, she formed JAGS Foundation to provide opportunities for young people and support bereaved families.
Sarah raised money to buy mosquito nets for all of the children living at the Wells of Hope Academy in Uganda. The school was set up for children whose parents are in prison, and subsequently, they were left out of the national mosquito net distribution.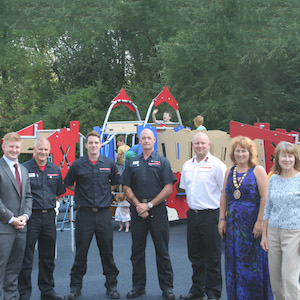 The play area at Droitwich's Lido Park was destroyed in a fire. Knowing how much the children in the area would miss it, Matt brought the community together to Crowdfund for new equipment. He raised £16,000 – enough money for a whole new play area.
Kindness Crowdfunder of the Year
Cathy photographs and interviews people she meets for her Humans of Greater London project. She started crowdfunding to help 23-year-old Naomi – who became homeless and ended up in hospital for a month – get off the streets and have a healthier, happier future.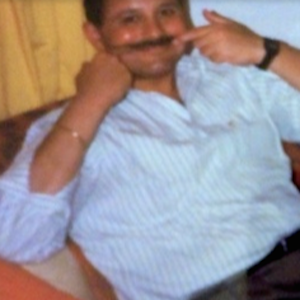 After his comrade, Mohit Whig, was killed by a roadside bomb in India, Bill decided to start raising money for his son, Fateh, who was born with severe Spina Bifida. The £22,000 he's raised will provide a period of residential rehabilitation, giving Fateh greater independence and a better quality of life.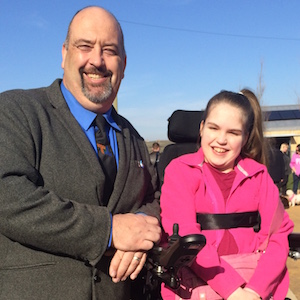 Wayne raised over £8,000 towards the purchase of a new wheelchair for Leisha, a 12-year-old girl with Cerebral Palsy. She had grown out of her junior chair, and the new one will allow her to interact with other people at their level as the chair can be used in a standing position.
Celebrity Fundraiser of the Year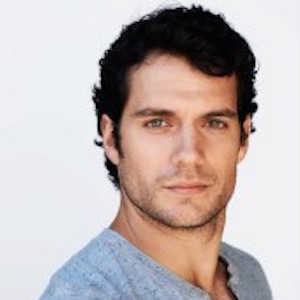 Batman vs Superman star, Henry Cavill, took part in the 1,300 foot, Gibralter ROCK Run – an uphill run to the summit of the Rock of Gibraltar. Running with Nik Cavill – a Lieutenant Colonel in the Royal Marines – Henry raised £20,000 for The Royal Marines Charitable Trust Fund.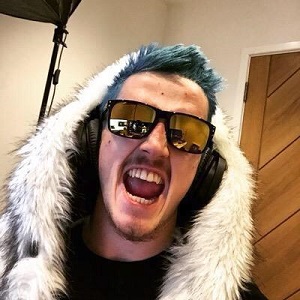 Better known as Sydicate, Tom's a gamer with almost nine million subscribers to his YouTube channel. He wanted to make a difference when his grandmother was diagnosed with MND. His 24-hour livestream raised over £163,000 for the Motor Neurone Disease Association.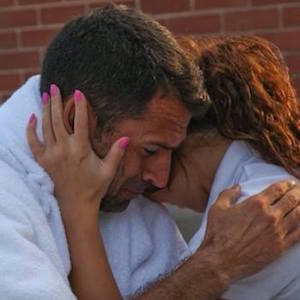 Francis Benali ran to all twenty Premier League grounds – a distance of over 1,000 miles in total – finishing up at his home club, Southampton FC. He ran over 50 miles a day on average, raising more than £185,000 for Cancer Research UK. Voting closes on Sunday 30th August, so make sure you cast your vote before then. Winners will be announced at the ceremony on Wednesday 23rd September.
Get inspiration in your inbox!
Don't miss out on digital fundraising tips, tools and trends.
Helen looks after our social channels here at JustGiving. As social media manager she loves creating useful, inspiring content that connects with our community and celebrates their amazing achievements.