What a difference a week makes – an update on the numbers behind the #icebucketchallenge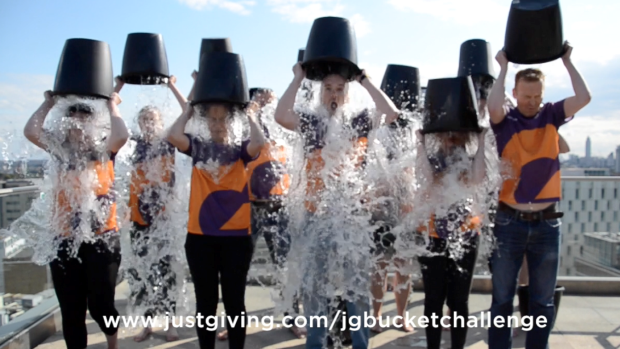 There's been no slowdown in the number of people willing to freeze for a good cause: #icebucketchallenge fundraisers using JustGiving have now raised over £4 million or around $6.5 million USD.
Here are the latest stats:
Over 765,000 individual donations have now been made to #icebucketchallenge pages. That's 41% up on last week.
Over £1.2 million, or around $1,9 million USD, has been raised in the last week alone.
We've now had donors from 25% of the member states of the UN to #icebucketchallenge pages (51 individual countries).
This is a truly global challenge
247 charities have now received #icebucket challenge donations – that's nearly 100 more charities than last week.
And people are getting more generous (as the weather gets colder perhaps?) as the average donation has gone from around £5 to around £6.
And a whopping 90% of donations to #icebucketchallenge pages have come in via text: wow!
The Motor Neurone Disease Association campaign page has now raised over £3.9 million (and rising).
If you'd like to find out how to make a campaign go global, join in this Guardian Voluntary Sector Network Live Q&A today, Friday 5th September. The panel includes our content and community manager, Kirsty Marrins, so please do join in with your questions and comments.
Get inspiration in your inbox!
Don't miss out on digital fundraising tips, tools and trends.
Elizabeth helped transform JustGiving from a tiny start-up in 2001 into becoming the world's largest online fundraising community. As head of insight she's responsible for understanding the behaviour and needs of JustGiving's 13 million + users.