What charities can learn from their top fundraisers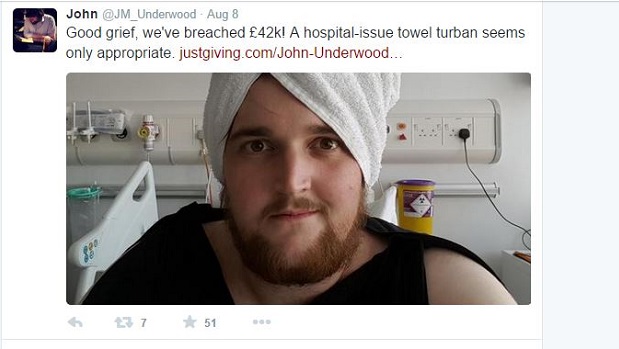 Matt Collins takes a look at three amazing supporter fundraising campaigns – what makes them special, what they have in common and what charities can learn from them.
What I love most about these three campaigns is that each individual faces a phenomenal amount of fear and adversity, and responds not with despair but with guts, determination, humour and selflessness.
John Underwood
Unless you've been living under a virtual rock recently, you can't have failed to miss the behatted John Underwood's story.
John was diagnosed with a rare late-stage lymphoma, and has spent weeks in hospital. But John hasn't wasted a second, raising over £70,000 (as I type at least, I bet it's more if you go check his JustGiving page) by writing candidly about the whole experience. He is a journalist after all.
John's incredible. He is facing an unbelievably serious situation with a grin and a wink. His honest approach has led people to flock to his Twitter account and give him their virtual support (not to mention thousands in cold hard cash).
Ugh, I think they're going to weigh me. Further regretting that bloody sandwich.

— John (@JM_Underwood) August 17, 2015
John and his girlfriend Ella post pictures of themselves in silly hats every time they reach a fundraising goal, which sums up John's approach perfectly – off the wall humour, banter and jokes in the face of what must be a seriously scary situation.
Jessica Stoate
Disclaimer: I'm a massive fan of Jessica, and have blogged about her on JustGiving before. But no blog on supporter led campaigns is complete without her story. Jessica has lost both her parents to cancer and she was determined that nobody else should have to go through what she went through. So she made a promise that nobody would – Jessica's Promise is the embodiment of that determination. Her London Marathon fundraising page leads with this legendary line:  
"The last time I ran anywhere was for the bus when I was 14. I missed it"
Her fundraising video is a shaky, smartphone-filmed documentary of a training half marathon she ran. It is sprinkled with more self-deprecating humour, like commenting that her legs belong in the forest she's running past along with all the other trunks. Her viewers can't help but love it. They also can't help themselves donating – Jessica's raised over £13,000 so far. Not bad for a £5,000 target.
I've never been prouder of my legs for carrying me 26.2 miles across London but how are they still so unhappy two days after the marathon? Does anyone have any tips on how to get the pain to go away?! Jx Posted by Jessica's Promise on Tuesday, 28 April 2015
Kamal Aftab
When Yorkshireman Kamal Aftab was diagnosed with Acute Myeloid Leukaemia and immediately hospitalised, he decided to channel his lifelong love of volunteering into a unique challenge. He said, "Cancer, Acute Myeloid Leukaemia in my case, has only deepened my love of volunteering and only heightened my realisation of how important charity is. So I'm challenging myself to complete a very special marathon for charity during my chemotherapy treatment: a marathon while confined to my five square-metre room, armed only with a pedometer and a smile."
Happy #YorkshireDay #BoxingDay to @_kamal82 keep on keeping on with your hospital marathon https://t.co/oCrTIyDa6W pic.twitter.com/FJvdF5GQtC

— Jason Costello (@JasonACostello) August 2, 2015
After bravely fighting AML for close to two months, Kamal sadly passed away on Friday 7 August, 2015. He was on his way to meeting his £50,000 fundraising target and now a group of his family and friends are continuing on his behalf via Kamal's JustGiving page.
Kamal's love of charity and his religion shone through in all his communications. Everything was packed with emotion and, once again, bravery and selflessness in the face of something truly terrifying.
What can charities learn from these fundraisers?
The Guardian blogged on the lessons that charities can learn from John's incredible campaign, and summed it up excellently:
Thanking supporters, not being afraid to make the fundraising ask and sharing milestones are all massively important.
In addition to those key points; humour, fear, grief and determination have been honestly and emotionally poured into their digital content. And it's this openness that has won the hearts (and donations) of so many.
If digital content coming from charity professionals was just as emotive and the connection between the money fundraisers are asking for and the cause was just as strong, the overnight successes (literally in John's case) of the above campaigns could become an everyday occurrence.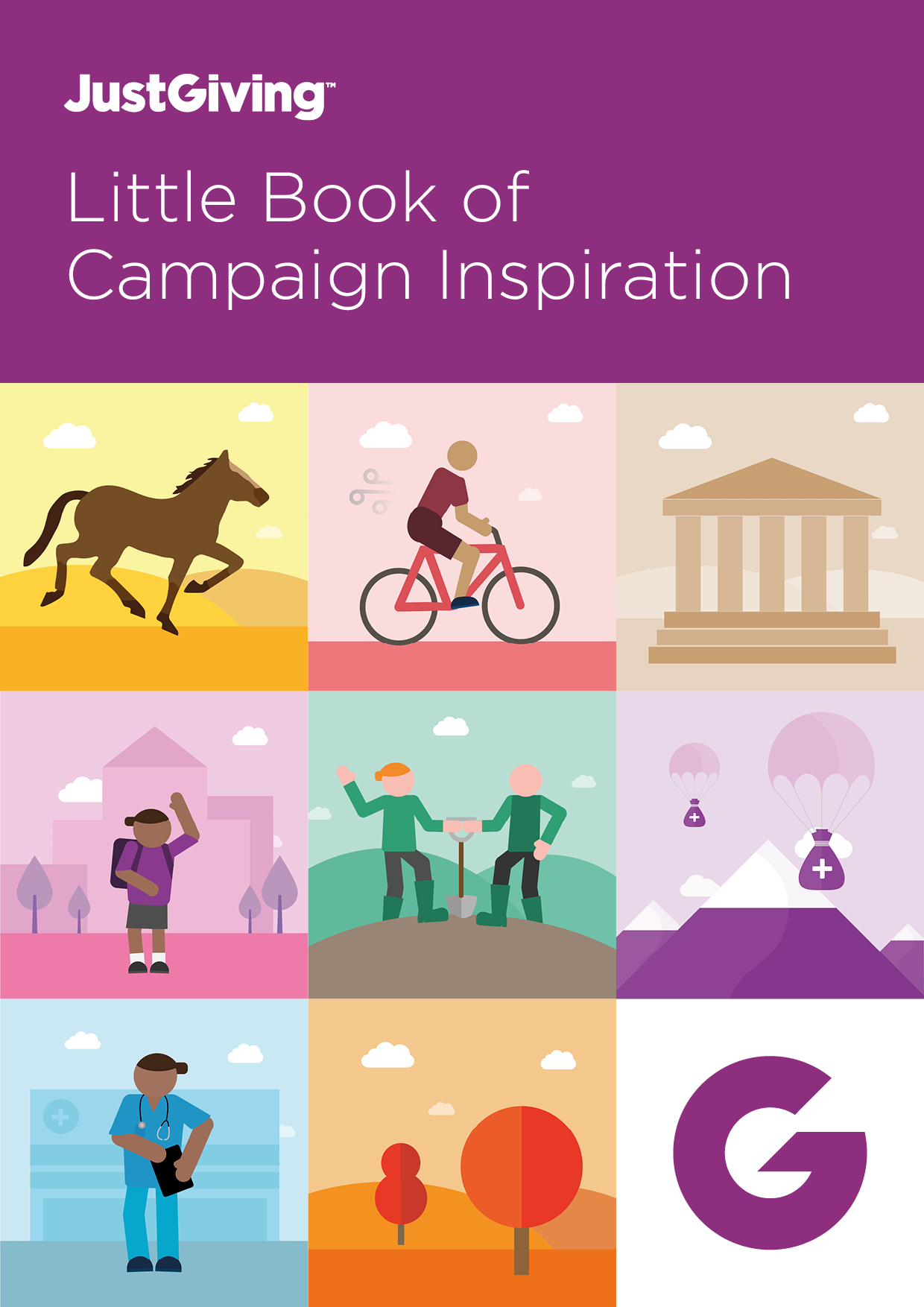 Get inspiration in your inbox!
Don't miss out on digital fundraising tips, tools and trends.
Matt Collins is managing director at digital marketing agency, Platypus Digital, and tweets @charitychap