What every charity should know about #GivingTuesday 2015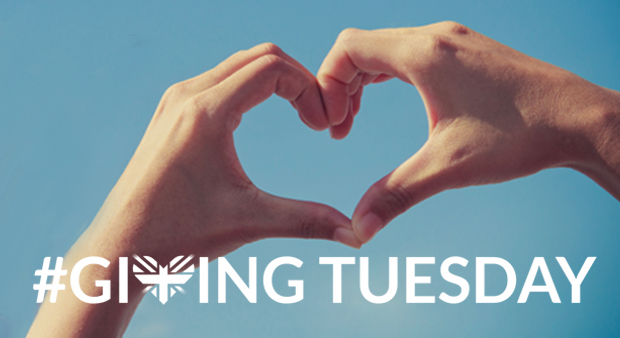 Figures reported for #GivingTuesday have shown a sharp surge in online donations as millions backed the UK's biggest ever day for grassroots giving.
£1.25m was raised on JustGiving alone – a 46% increase in the amount raised on the same day last year. Not only that, but the day marked another milestone for JustGiving: it saw the one millionth JustGiving page created in 2015, demonstrating once again the enormous generosity and support of the UK public which we see on the JustGiving site all year round.
#GivingTuesday and the crowdfunding trend

A significant trend for this year's #GivingTuesday is the rise in popularity of crowdfunding donations. Eleven times more was donated to JustGiving crowdfunding pages for personal causes than on the same day in 2014. While four times more was raised on campaign pages – JustGiving's crowdfunding tool for charities – than is raised on an average day in 2015.
This appetite for giving to pages that have a clear and tangible goal reflects donors' desire to have a deeper involvement with the outcome of their donation. This not only provides a more satisfying donor experience, but can often result in supporters giving more. The average donation to a charity campaign page on JustGiving is currently 73% higher than the average donation given direct to a charity.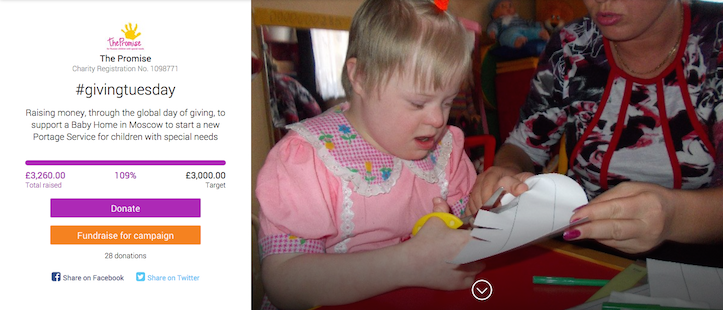 Supporters of crowdfunding campaigns also tend to be demographically different, and hold different giving motivations, to those who offer generic support to causes. 28% of people that pledge to crowdfunding pages on JustGiving are brand new to the platform. These people tend to be younger, more socially active and motivated by both wanting the project to succeed and a deeper involvement with the outcome.
They also tend to be from lower income households. Not only are they proportionately more generous than other groups; they're also inclined to offer help that goes beyond their initial gift. According to the 2014 'Understanding Alternative Finance' report, 27% of people who used donation-based crowdfunding platforms actually offered to volunteer with the project they supported. A further 7% also offered non-financial donations, such as hardware or the use of space towards a project.
The success of #GivingTuesday confirms that the British public is as generous as it has ever been. The great news here is, there are lots of opportunities for charities to develop deep and long-lasting relationships with supporters who want to be more engaged and involved with the causes they care about.
Get inspiration in your inbox!
Don't miss out on digital fundraising tips, tools and trends.
Helen Dagley heads up PR at JustGiving where she is responsible for media strategy and helping to share the stories of JustGiving's amazing users. You can follow her @helenfdagley