What every fundraiser can learn from The Charity Digital Toolkit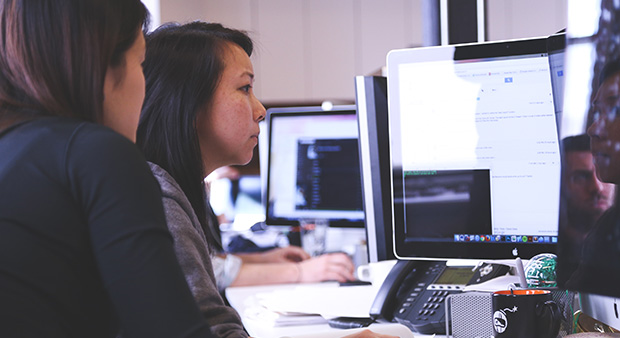 In our Charity Digital Skills Report with Skills Platform last month we mapped digital skills across the UK charity sector. Skills emerged as one of the biggest barriers to charities progressing with digital. 75% of charities told us that growing their digital skills would help them increase fundraising, yet 61% of charities rated their digital fundraising skills as fair to low. We partnered with Skills Platform to create a free resource for the sector, The Charity Digital Toolkit, to help charities develop their knowledge of digital.
We've brought together insights, experts and case studies in the toolkit, which covers everything from how to develop a digital strategy, to lessons about user journeys from GDS, charity CEOs on digital leadership, Diabetes UK and their approach to digital service delivery, the Charity Commission on digital governance and lots of advice on email marketing, SEO, and analytics. There is also a brilliant, in-depth case study from Marie Curie on how digital has changed their approach to fundraising. I encourage you to get a cup of tea and have a good read.
Here are the key points many of the fundraisers I know have told me they've taken away from the toolkit:
You need to define what digital and digital transformation really mean to your charity. Yes, digital means new ways of working, reaching your audience and using technology, but it will also have major implications for your organisational strategy, your people and your business model. And if you are not asking yourself these questions, you are not doing it right. Digital should be part of most areas of your organisation. Yet inevitably, given that there are so many choices about what you could do online, you'll need to prioritise, so decide what you will focus on. One non-profit I know thinks there are opportunities to generate income from digital products and services so is majoring on that, underpinned by a good strategy.
Email marketing is an underrated channel for fundraising. Mandy Johnson shared her views on how charities who make more fundraising asks get better results from email marketing, provided that they keep emails short, regular, and to the point.
There is no substitute for knowing your audience. So many charities I know have still not got round to developing personas and user journeys yet. Personas are profiles of typical supporters and user journeys involve mapping out all the stages at which your audience could interact with your charity and its products and services. GDS's advice and frameworks demonstrate how any charity, including those with a tight budget, can develop a better understanding of its audience. The only other things you need to make this happen are an afternoon with a group of colleagues, flip-chart paper and pens, and a packet of biscuits.
Analytics and data are everything. With the GDPR looming, and charities under ever growing pressure to show results to their boards, fundraisers must keep developing their skills in this area. As Matt Collins says in this chapter, how are you going to know what success looks like unless you measure it?
Even charities who are doing digital fundraising well are learning too. One of the things I loved about the chapter by Steve Armstrong (Head of Digital at Marie Curie) is that it shows how they are still testing and learning. Steve was refreshingly honest about what is going well (e.g. their adoption of a campaign management tool) and areas which they see offering future potential (e.g growing fundraising from younger donors via digital channels).
Have an eye on the future. In the toolkit Beth Kanter counsels charities to keep abreast of trends such as crowdfunding, video, messaging apps and augmented reality. New innovations in digital arrive think and fast and canny fundraisers are quick to jump on the ones which could be most useful to their charities.
     We hope you enjoy The Charity Digital Toolkit and would love to hear what you think of it.
Get inspiration in your inbox!
Don't miss out on digital fundraising tips, tools and trends.
Zoe is director of Zoe Amar Communications, a marketing and digital communications consultancy who have worked with leading organisations including ActionAid, Crimestoppers, Macmillan and Anglia Ruskin University. She blogs for The Guardian about charities and communications and is on the advisory board for The Guardian Voluntary Sector Network. She co-founded the charity #socialceos awards.