What fundraisers can learn from a sleep podcast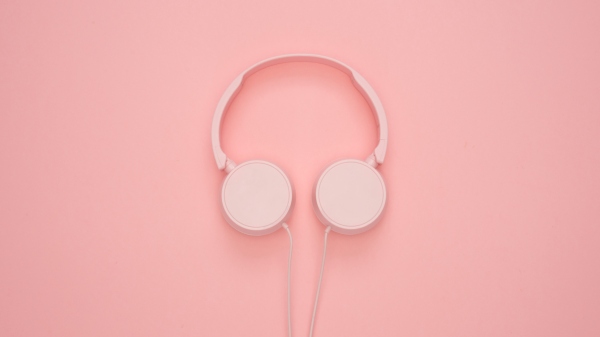 Like a lot of people, I sometimes struggle to get to sleep. Mind racing, thoughts of the past, thinking about what's happening the next day. It's a recipe for insomnia.
Then I discovered a podcast called Sleep With Me. It's run by a guy called Drew, recorded underneath the stairs in his house. Each episode is just him, talking in a very meandering, soothing tone about everything from the latest episode of The Good Place, old episodes of Doctor Who, or even made up stories featuring himself as every character.
It's a very odd concept. But it really helps distract me, and sends me to sleep.
To help support the podcast, Drew (or Dearest Scooter, as he goes by) uses Patreon. It's a website where you can contribute to and support free content produced by all sorts of creative people. The idea is that if you get something from the podcast (as I do), you can contribute a few dollars a month to help support it.
Every episode of Sleep with Me features a 15 min introduction. Scooter always asks listeners to become patrons, in the nicest possible way, giving a shout out to the people who've done that in the last week.
Giving value to get value
The way Scooter puts it is that if you value the podcast, if you use it several times a month to help get to sleep, then maybe you could consider contributing to it – providing 'value for value'.
Patrons get access to exclusive episodes without the plea to become patrons and episodes without the 15 min introductions. Other Patreon creators also give their supporters exclusive content like works-in-progress videos, behind the scenes footage, merchandise discounts, or one-on-one video chats.
The power of video
The other day, out of the blue, I got this email.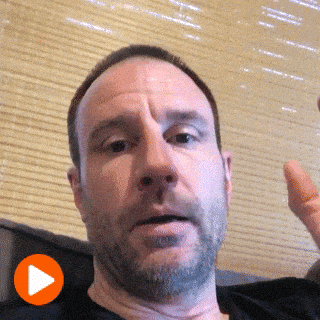 It's a video of Scooter sending me a personalised video message thanking me for my support.
I was so touched! This guy has nearly 5,000 patrons. Did he send them all a message like this? Wow. I loved it.
So… what can fundraisers learn from this?
If this one guy running a podcast on his own can do it, there's no excuse for your charity. Your donors deserve a proper thank you every now and again. If they're giving you value, through support, funds or time… make them feel special for doing it!
So what can we learn from Scooter?
Get the team together and work out what value you can provide to your donors. How can they feel like first class supporters?
Use apps like Bonjoro to send a short personalised video from the friendliest members of your challenge events team to thank them for their hard miles in training, for their regular gift every month, or their support of a recent campaign.
Use the person's first name in the video. It makes them sit up and take notice.
Send it out of the blue. It'll be the best surprise ever.
Do you have any great ideas about how you can personalise thank yous to your supporters? Let us know in the comments!
Get inspiration in your inbox!
Don't miss out on digital fundraising tips, tools and trends.
Matt Collins is managing director at digital marketing agency, Platypus Digital, and tweets @charitychap