What skills will the fundraisers of the future need?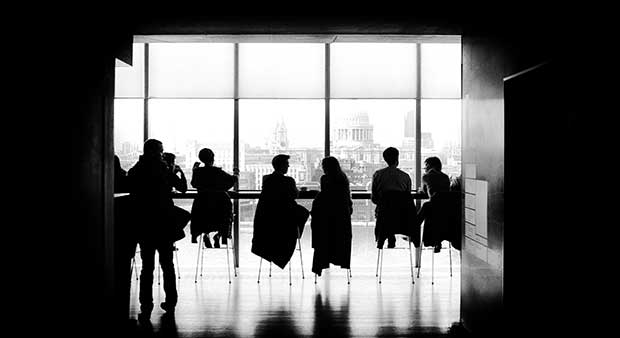 In the run up to the Institute of Fundraising conference on 4-6 July, I've been wondering what skills the fundraisers of tomorrow need. I've also been inspired by my favourite new book, The Future of the Professions by Richard and Daniel Susskind, which is illuminating on what the world of work will look like in 10 years' time.
I asked some fundraising thought leaders what they see as the trends and how fundraisers should prepare for them.
* Brexit has changed everything. As I write, the UK is attempting to navigate an economic and constitutional crisis with no government or opposition. The resulting turmoil is likely to carry on for the next few months and the full effects of leaving the EU are unlikely to be known for another 5-10 years.
In that context, Lucy Caldicott, charity leadership and governance expert, told me that, 'The fundraisers of tomorrow will need to be entrepreneurial and creative. The context within the fundraising profession has shifted dramatically in the past 12 months and the external world continues to be turbulent. This means that new and different solutions will need to be found. In addition, the soft skills of resilience and adaptability are also more essential than ever before.'
Perhaps fundraisers should look to the start-up world for inspiration? There are also plenty of resources out there to help you develop resilience, such as this guide from Mind.
Speaking of the Brexit campaign, Howard Lake of UK Fundraising points out that, 'It is quite apparent that UK society has some starkly different outlooks on what life in Britain should look like. These differences have been brought to the surface, and they are deeply held. So, how do charities reach, understand and listen to these very different tribes?'
* The FPS has also changed everything. Lake explains: 'If the FPS is implemented as a permanent and better funded (than its current reported budget of £200k) operation then it will drastically reduce the ability of charities to find new supporters, and contact existing or previous supporters. And this will apply to all charities, including those not referenced by The Daily Mail, The Sun and The Daily Telegraph. There are many pressures faced by fundraisers but that is a clear, large and very nearly present challenge.' So fundraisers need to think in an entrepreneurial way about new income streams.
* It's all about data- and people. Lake says that the fundraisers of the future need 'an understanding of data, a familiarity with it, a curiosity with what it reveals and how it might be used creatively. All fundraisers are going to have to be very comfortable with gathering and using data.' But just being handy with an Excel spreadsheet isn't enough. Lake thinks that fundraisers will need, ' "empathy with an even wider range of people." We know that charities have relied on similar types of people for a long time. How do we truly expand the range of people who will give when asked (appropriately) and – even better – will be inspired to give and to fundraise in ways that are meaningful to them?' In summary, Lake thinks that fundraisers need an, 'understanding of "hardware and wetware" – data and real, live, complicated people.'
* Develop personal relationships. Mandy Johnson, Director of Partnerships at Change.org, sees this as a growing trend for fundraisers. 'Regular, personalised communications and access to extensive detail of how the charity is investing each donation used to be a privilege reserved for major donors. This is not the case anymore; technology has increased the speed, frequency and channels through which we can communicate with our donors and vice versa.' Donor relationships are therefore becoming more 'high touch,' even if some of those communications can be done from your smartphone. 'This has led to increased expectations from donors no matter how much they give. I would imagine that this trend will continue into the future. If you want to know what the role of an Individual Giving Manager will look like in the future I advise you to look at what the best Major Donor Managers are doing today.'
* Fundraisers need to be well rounded. Paul de Gregorio, Head of Mobile at Open, feels that fundraisers must excel in strategy as well as tactics. This will help develop long term relationships with donors. De Gregorio says that, 'In my view fundraisers of the future need to be fully fluent in the basics of community building, measuring response and impact, as well as  the classic skills of telling stories to move people to give or take action. That's a given and I worry that some of those skills have been lost in recent years as the fundraising sector has focussed on the business of "buying" monthly givers.'
* Digital is everything. De Gregorio thinks that the fundraisers of tomorrow must have skills in this area: 'In addition the future fundraiser will be totally comfortable executing their campaigns across a whole range of channels, which means they won't need to rely on a digital department, they will deliver digital without as part of their remit.'
In short, the fundraisers of tomorrow need to be agile, great with data and people and have a broad set of skills. What else do you think the fundraisers of the future need to be good at? Share your ideas below.
Get inspiration in your inbox!
Don't miss out on digital fundraising tips, tools and trends.
Zoe is director of Zoe Amar Communications, a marketing and digital communications consultancy who have worked with leading organisations including ActionAid, Crimestoppers, Macmillan and Anglia Ruskin University. She blogs for The Guardian about charities and communications and is on the advisory board for The Guardian Voluntary Sector Network. She co-founded the charity #socialceos awards.