What will Cameron's Three Day Volunteering Leave mean for Charities?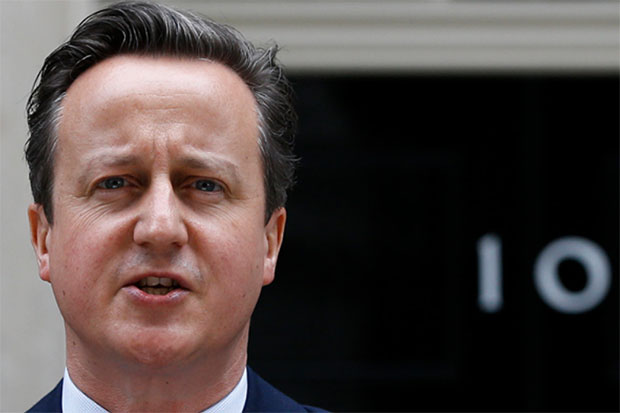 With David Cameron promising employees of large companies a three day mandatory leave to volunteer as part of the government's manifesto commitments, many in the charity sector will be wondering what impact this will have, both positive and negative. Benefacto is a social enterprise aimed at getting more professional people into corporate volunteering, here their Head of Business Development, Ben Darlington, discusses what positives and negatives could come from this new proposal.
Cameron's Big Society has come in for a fair dose of criticism, but it could finally make its mark with a commitment to give employees of large companies a mandatory three days' leave to volunteer. This policy has the potential to create a volunteering force that presents both a significant opportunity and a challenge for the charity sector. How is this policy taking shape and what you can do to best prepare yourself for working with volunteers?
The need to know stuff
David Cameron's Three Days' volunteering leave manifesto pledge is mooted to come into being by the end of this government
Consultation will be led by the Department of Business, Innovation and Skills and is likely to start in 2017
Concerns for the charity sector over implementation and potential flood of volunteers
The Policy
Despite some early skepticism about David Cameron's pre-election promise, the Conservatives' plan for a mandatory paid volunteering leave for Britain's businesses now looks like it will be entering the statute books by the end of this government.
The policy would apply to all companies over 250 employees and could see 15 million workers entitled to the three volunteering days each year to create an extra 360 million volunteering hours a year.
Initial Responses
Initial responses to the proposal have been mixed. Some business leaders have concerns about the cost implications for companies (it could run to over £1bn of donated hours), while the charity sector has expressed consternation about the potential deluge of short-term, ad-hoc volunteers and the cost of implementation for beneficiaries. Traditionally corporate volunteering has often been more of a burden than a benefit for charities and some are understandably wary about large groups of people volunteering 'under duress' to meet government targets.
What's in it for charities
Although the top-line statistics on potential uptake are impressive, the potential support benefits for charities will come in a very specific form. By their very nature employee volunteers are looking for short-term volunteering opportunities and aren't going to have time to learn new skills. On the flip-side, they do tend to have fantastic communications skills, confidence and a readiness to jump into whatever tasks you can throw at them.
Of course, there will be charities where short-term help isn't going to be of much use: if you're looking for long-term mentors, administrators or companions, for example (although if you can find a way to creatively engage with them this can be a great way to inspire people to commit longer term).
At Benefacto we broker employee volunteering to ensure there's a balance between the needs of both the charity and corporate, with a bit of creative thinking, short-term professional volunteers can be a huge help.
As Leanne Wood from Share Community, a charity that helps disabled adults with training in London, says, "Employee volunteers are normally very motivated, confident and willing to get stuck in straight away. Many find it's a nice break from the office and that they gain a lot from the experience. One person even came back on his day off to volunteer at our annual awards event!"
What to do to prepare
It is of course early days, but do keep an eye out for updates on the policy. Equally, keep a watch on the Local Sustainability Fund to see if more money comes available for charities to build their capacity to work with volunteers.
In the meantime, have a think about if and where short-term volunteers could fit into your existing service provision. We'd really recommend starting to build relationships with some local companies too; whether or not Cameron's policy becomes a reality, now is a great to time to reevaluate how employee volunteers can contribute to your efforts.
Get inspiration in your inbox!
Don't miss out on digital fundraising tips, tools and trends.