What's next for events? The Team GB effect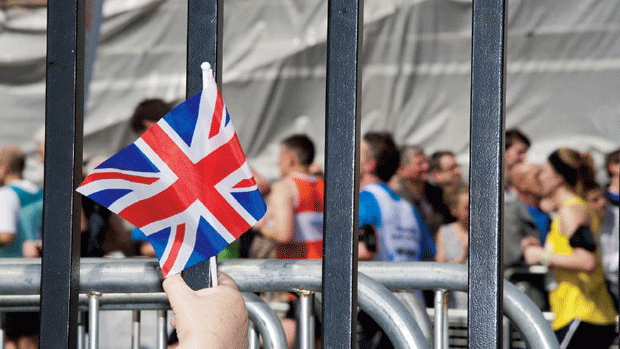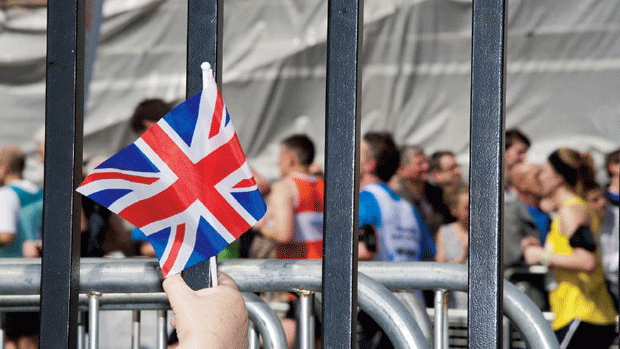 Over the last decade, we've seen events-based fundraising reach new heights, with hundreds of thousands of people taking part in charity events each year and raising money for the causes they care about. Since 2007, the number of fundraising events has increased sevenfold and participant numbers have doubled. In the UK in particular, 2013 saw an 8% rise in event participation.
Despite this growth, event fundraising teams at charities tell us that recruiting participants for their events remains the single greatest challenge they face. So we decided to work with our friends at ACTIVE Network to help charities overcome this challenge.
We've brought together our expertise in digital fundraising and online events management to publish a new report called the event fundraising monitor: what's next for events?
The perfect mix of event types will vary from charity to charity, but we've identified three key trends to help you choose which events to invest in and how to get the most from them. We're calling the first one the Team GB effect.
The Team GB effect
While only time will tell what lasting impact the London 2012 Olympics will have, an immediate result has been an explosion of participation in events where Team GB shone last summer.
Pedal power
Team GB's cycling and triathlon successes have had an immediate impact on the events landscape. The most striking example of this effect is in cycling, where participation rates have rocketed in the last 18 months.
Last year 8,000 charity cycles took place, raising £17 million for non-profits – a 17% uplift on last year. Cycling is now the third most popular event type on JustGiving, following running and walking, and cyclists raise on average £610 each, compared to £360 for the average running fundraiser..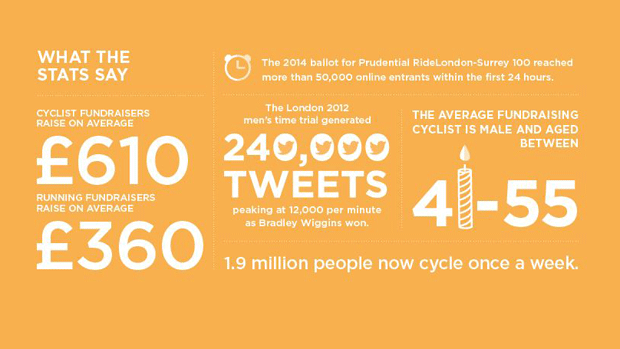 The rise of the triathlon
We believe triathlons in the UK market are on the verge of an even bigger growth spurt following the Brownlee brothers' double medals in the Olympic triathlon last summer.
Over 900 official triathlon events took place in 2012 and membership of British Triathlon, the national governing body for triathlon in Great Britain, grew by 15%.
And in the past two years, there has been a 21% uplift in fundraising for triathlons on JustGiving. They offer a high return per fundraiser for charities, which reflects their challenging nature – triathlon fundraisers raise on average £740 each, compared to £360 for the average running fundraiser.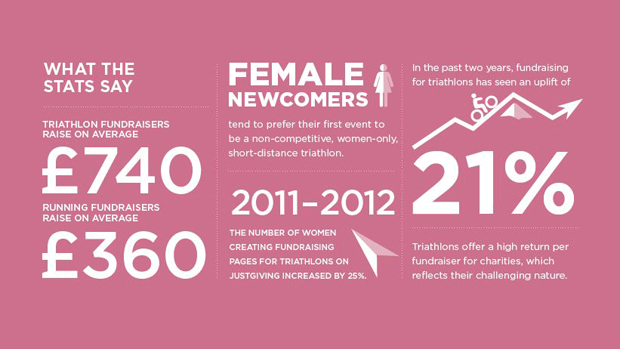 Invest in events where people can emulate their heroes
Investing in events which allow your fundraisers to step into the shoes of their heroes offers them a rich and rewarding experience they'll want to take part in. For example, the Étape de Tour offers cyclists the opportunity to take part in a stage of the Tour de France.
And look at challenging them with an ambitious target – big effort means big rewards. The cyclists who took part in either Étape de Tour or RideLondon raised £560 more than the average fundraiser.
Watch out for part two of what's next for events: a thirst for experience.
Get inspiration in your inbox!
Don't miss out on digital fundraising tips, tools and trends.
Sally Falvey has worked in online fundraising for over 10 years, and is the Head of Growth Marketing at JustGiving. She's passionate about helping all charities use the latest technology to be more efficient and raise more money.