What's the future of social media for charities?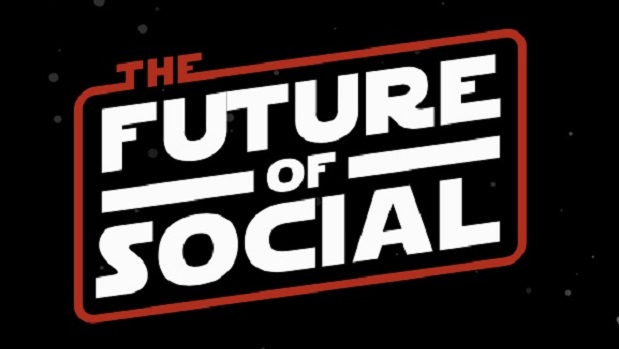 On 19th June, over 100 charity and non-profit professionals gathered to find out about the Future of Social Media and the next generations of donors – Generation Z (Gen Z). The aim of the event was to get the answers to the questions on everyone's lips: how will we interact with the donors of tomorrow and how can we future proof our organisation?
We gathered a few of the world's leading experts on the subject
Our expert speakers, pictured below with Carlos Miranda from Social Misfits Media, were: Kevin McSpadden, head of marketing and brand strategy at Facebook, Amanda Kelso, head of community at Instagram, JustGiving's CMO Charles Wells and Beth Kanter, a leading non-profit innovator.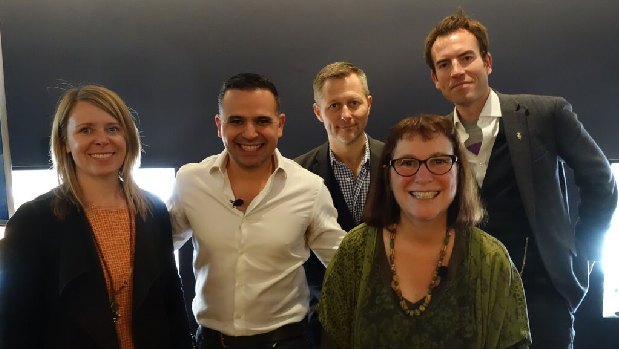 The future for social media as a tool for social good is bright.
As a vehicle for social change and impact, these networks provide a way to create and share authentic, meaningful content to interact with potential donors and supporters, particularly millennials and Gen Z.
Takeaways from Facebook
As a social platform, Facebook's role in the social sector is to share 'doing good' in the world. Through sharing with new friends and ideas, Facebook allows us to build tribes in order to share causes, start a dialogue to inspire empathy and compassion, and to facilitate action while being locally effective and globally efficient.
Millennials and Gen Z use social media as a life tool to shape and define who they are, through sharing information and questions that represent their values. In this space, social good has an advantage as it is meaningful.
The sharing of information and the power of connections through Facebook can help deliver the social good that charitable organisations and non-profits are built for. Facebook take this further through programmes and initiatives like Internet.org and FB Start.
Takeaways from Instagram
As an interest-based community, Instagram allows people to align with things that interest them and Instagrammers are on the platform for 21 minutes each day. For charities and voluntary organisations, this provides an opportunity to reach advocates with aligned interests.
As a participation-based network, advocates, supporters and potential donors can interact with and create content inspired by your cause. It's a great way to reach millennials and Gen Z who actively use the platform to communicate in a visually impactful and authentic way – and in real time.
Instagram offers more than just content creation for social good – visual voices and authentic expression go beyond the screen as communities are built through instameets, bringing together activists and supporters for your cause together offline too.
Takeaways from JustGiving
People and technology are moving fast – is the charity sector keeping up? Non-profits and voluntary organisations need to move faster, dream bigger, fail more and partner wisely for success.
As a sector, we champion transparency – we need to talk about the impact we deliver.
Three actionable trends that your charity needs to consider:
Causes, not organisations: Use storytelling to make sure you're connecting with people who support your mission.
'The Good Me': People share content that reflect how they want to be seen – appeal to this for your cause!
Expression, not consideration – donations are achieved by the right message in the right place at the right time. This can apply even more to Gen Z, who will be interacting with your organisation and cause through a social platform.
Top tips from Beth Kanter
It's not about numbers – be socially present, engage with your network and inspire action. Individuals and their networks are key to fundraising in a connected world. Organisations need to tap into their staff's networks too.
Charity 'slacktivists' are important – don't dismiss them! Social media is not a dead-end for donors, but quite the opposite. Young people are likely to hear about new causes through their feeds, and they will donate and share through their networks.
Start thinking and getting excited about Gen Z or 'philanthroteens' – they are globally connected, entrepreneurial and the likes of Malala Yousafzai and Jack Andraka are already blowing us away. They are committed to social change, not just social capital – most are already involved in a cause, so listen to them and bring them into your planning.
Interested in big data and fundraising? Come along to our session with Parkinson's UK at the Institute of Fundraising's National Fundraising Convention.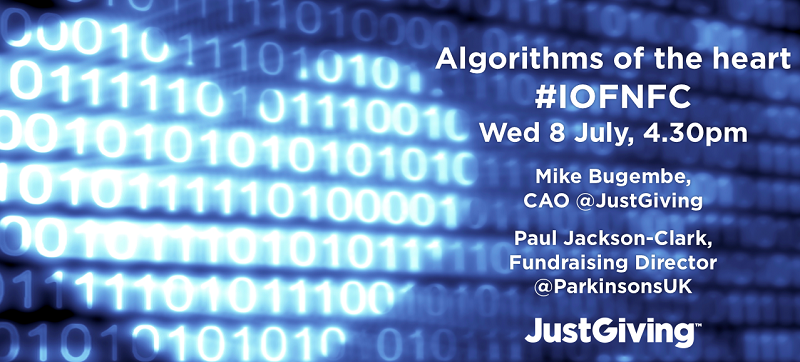 Get inspiration in your inbox!
Don't miss out on digital fundraising tips, tools and trends.
Erin is the Communications and Social Media Advisor at Social Misfits Media, specialising in helping charities, foundations and non-profits better use social media to reach their goals. Follow Erin and Social Misfits Media at @ErinNiimi and @MisfitsMedia.